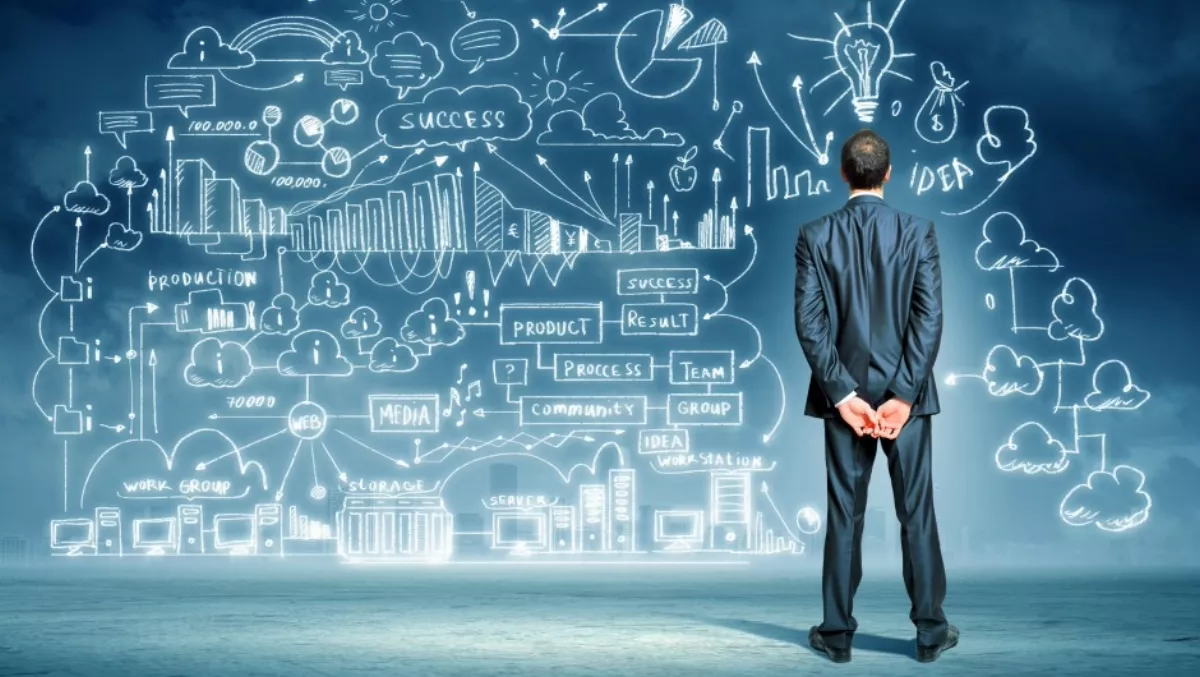 Citrix and Microsoft target joint customers with refreshed strategy
FYI, this story is more than a year old
Citrix and Microsoft have extended their strategic partnership in order to capitalise on the growing business need for solutions that enable mobility and adoption of the cloud. The combined solutions are designed to accelerate the move to Azure cloud, Windows 10 and Office 365, according to the pair.
The announcement, made at Citrix Synergy this week, focused on how businesses today are changing, with success increasingly defined by the ability to optimise the information surrounding people, organisations and devices.
The partnership between the two will target joint customers and enable them to adopt cloud, mobile and big data, and drive digital transformation in their organisations. In addition, Citrix and Microsoft are working together on new integrations between Citrix XenMobile, NetScaler and the Microsoft Enterprise Mobility Suite (EMS), based on customer demand.
"Companies of all sizes across all industries around the world have an amazing opportunity to embrace digital transformation and empower their people to work productively from anywhere at any time," says Kirill Tatarinov, president and CEO of Citrix.
"Our customers are asking Citrix and Microsoft to work closer together to help them fully leverage innovations like Windows 10, Office 365 and Azure. This enhanced partnership ensures we can be more agile in responding to our customers' needs and help them accelerate the move to digital business.
Accelerating the move to Windows 10
As part of the expanded partnership, Microsoft and Citrix will offer customers flexible options to deploy Windows 10 Enterprise within their organisations.
Later this year, Citrix will offer customers who have licenced Windows 10 Enterprise (Current Branch for Business) on a per-user basis the option to manage their Windows 10 images on Azure through its XenDesktop VDI solution.
This will help customers deploy virtual apps or desktops and accelerate Windows 10 adoption for those customers who are using Microsoft cloud solutions, according to Citrix.
To support the testing of custom-built corporate apps on this advanced operating system, Citrix customers can use AppDNA to accelerate their migration to Windows10 by providing application lifecycle management tools to discover and resolve application compatibility issues.
Enabling productivity in the cloud with Office 365
Together, Citrix and Microsoft are enabling companies to take advantage of an optimised Skype for Business 'dial-tone' level of experience delivered with the high security of Citrix XenApp and in XenDesktop virtual desktop infrastructure (VDI) environments.
XenApp also allows customers to run the full versions of Office 365, including Office plugins and macros giving customers more complete usage of their Office 365 subscriptions.
Expanding enterprise mobility capabilities
Citrix and Microsoft are integrating Citrix XenMobile and NetScaler with the Microsoft Enterprise Mobility Suite (EMS.)
Citrix NetScaler will integrate with EMS to provide virtual private network capabilities for more secure, identity-based access to on-premises applications on Microsoft Intune-managed devices. This will give customers an array of options for managing access to on-premises applications, according to the company.
In addition, the Citrix Worx Mail and Forms applications, ShareFile enterprise file share and sync and Citrix Receiver will support EMS, so that customers can manage and secure these mobile app experiences using the same mobile application management capabilities used to manage Office 365 and SAP Fiori apps.
"Our relationship with Citrix has always been founded on the commitment to making our mutual customers successful by empowering their people to be more productive," says Scott Guthrie, Microsoft executive vice president of Cloud and Enterprise.
"By selecting Azure as its preferred and strategic cloud, Citrix is helping companies mobilise their workforces to succeed in today's highly competitive, disruptive and global business environment," he says.
This agreement provides enterprises with more reasons than ever to partner with Citrix and Microsoft, in order to optimise productivity across all devices that modern users demand, while ensuring enhanced compliance, manageability and IT cost efficiency.