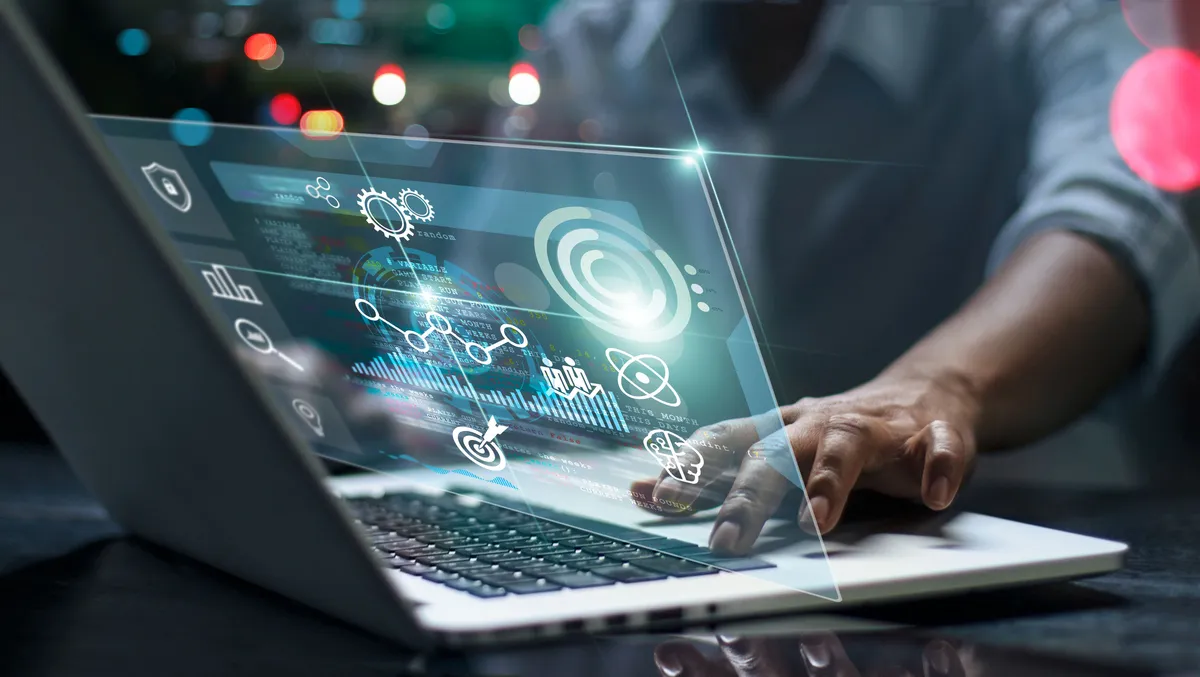 Chrome to offer EncompaaS intelligent governance solutions
Chrome Consulting, a provider of SAP ECM consulting services, has announced a new reseller partnership to offer EncompaaS, an intelligent information governance solution.
With this partnership, Chrome Consulting and EncompaaS will provide customers with a powerful solution that leverages artificial intelligence (AI) and machine learning (ML) to efficiently discover, analyse, enrich and manage unstructured content and electronic documentation at scale, while automating regulatory and business governance obligations.
"We are thrilled to join forces with EncompaaS to bring their intelligent information governance solution to our customers," says Mark Frear, Chief Executive Officer of Chrome Consulting.
"This partnership is a natural fit for our company, and we believe it will better serve our SAP customers through their RISE and digital transformation journey, helping them quickly identify risks within their vast content stores, and help automate the actions to address."
Started in 2014, Chrome Consulting is a certified SAP and OpenText implementation partner based in Melbourne as our head office.
"We also have offices in Sydney servicing our clients across the whole ANZ. Chrome Consulting is the largest and most experienced OpenText certified implementation partner for SAP in Australia. Chrome Consulting offers a wealth of knowledge in the OpenText space with experience across the SAP-resold OpenText product suite," adds Frear.
Along with several implementations with SAP Extended ECM for SAP Solutions, the consultants at Chrome Consulting have been involved in more than 80% of the SAP XECM implementations conducted in ANZ. This includes the majority of XECM implementations undertaken on Asset Management.
"Chrome Consulting has consultant experience with other core SAP content management capabilities, including integration with SuccessFactors, SAP Data Archiving, SAP Document Management, SAP Product Lifecycle Management, Engineering Change Management and SAP ArchiveLink."
"EncompaaS has a reputation for helping organisations leverage the value of content to make better decisions and deliver better services," says Jesse Todd, Chief Executive Officer of EncompaaS.
"By partnering with Chrome Consulting, we can now offer our platform to an even wider audience, and we are confident that it will help organisations using SAP gain a better understanding of risk, and get ahead of the information governance curve."
"EncompaaS is a SaaS platform that allows enterprises to harness the full value of their information. By leveraging the power of AI and ML, organisations can turn information into actionable insights, gain a 360-degree view of content no matter where it's stored, and eliminate risk associated with sensitive data. Our team has a 20-year heritage of helping organisations manage information, risk, productivity and compliance. By leveraging our people, process and technology, organisations solve the information management challenges that they face right now, without the legacy thinking."
EncompaaS enables rapid migration of critical data and processes into Microsoft 365 to deliver deeper engagement and adoption while finding meaning in the unstructured data outside of Microsoft 365. It empowers users to collaborate in the cloud apps they prefer and connect content in every repository to M365, visible from a single pane of glass.
Importantly, EncompaaS protects the entire enterprise with centralised policies that automate regulatory obligations and lifecycle management across systems with "always on" safeguards.
"Welcome regulators and respond in real time to any investigation or enquiry, knowing your enterprise is protected," concludes Todd.