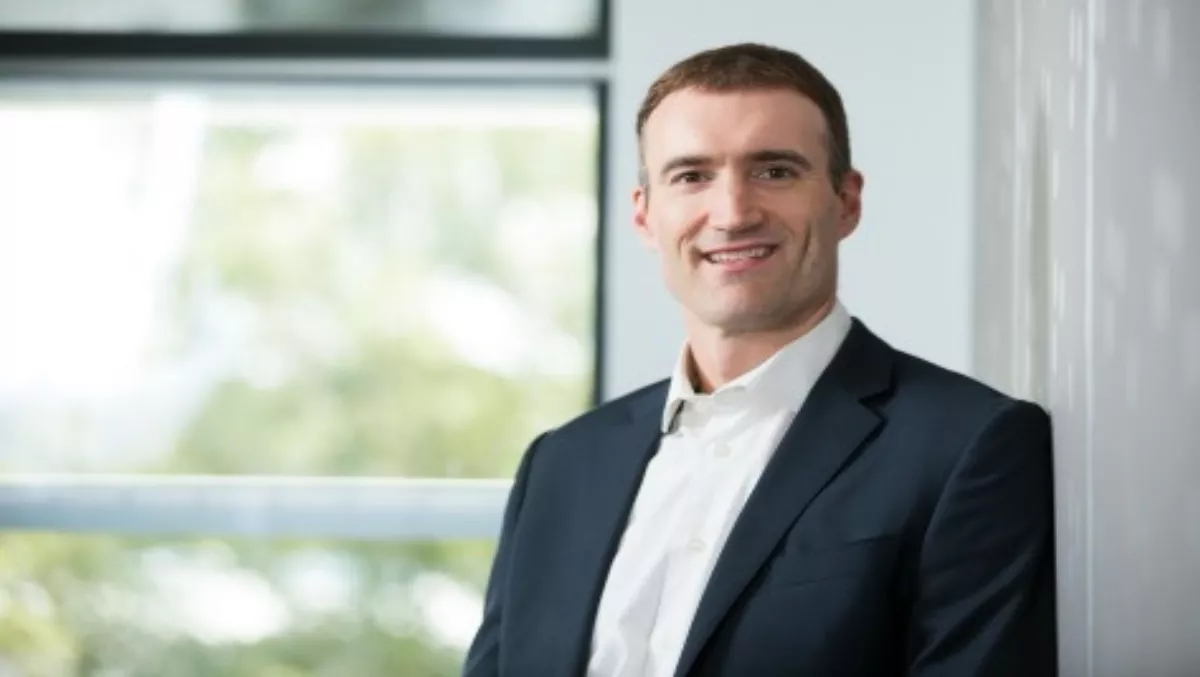 CA channel boss is leading a steady revolution
FYI, this story is more than a year old
Earlier this year, CA Technologies appointed Kevin Van Gils to lead their channel and partner business in Australia. That's after five years at the company where he's worked his way up through the ranks from account manager to looking after major alliances and now looks after all CA's routes to market.
We recently caught up with Van Gils to see how his first few months in the job have worked out.
"It's been a good five years. We've seen a lot of change, particularly in the channel," he says.
One of the areas of responsibility for Van Gils is CA's reseller network. These cover the management cloud, DevOps and security portfolios. These resellers deliver services alongside the CA products they sell.
The second route to market Van Gils looks after is with service providers.
"We have a tiered model. We have Tier One service providers with the likes of CSD, Fujitsu. Tier Two is under that with local service providers. We also have our GSI, or Global System Integrators".
The third segment of CA's market positioning is with alliance partners – a part of the business which was once Van Gils' sole responsibility but now forms just one part of his rile.
"We have SAP, Deloittes, Accenture and others. We also have our distributor who looks after our remaining members who are smaller. We work predominantly through Dicker Data in Australia and Westcon in New Zealand".
Since taking over the role, the most significant change Van Gils has seen many changes in the market.
"The most significant has been the notion of an application environment where organisations are looking to get a leading edge in the market to recruit and get closer to customers through digital transformation, building their own applications and becoming more like development shops".
Even smaller organisations, he says, are trying to get a competitive edge in the market by getting applications out to market.
"It's helped by the fact some like AirBNB and Uber really set the stage for being successful with applications," he adds.
This has driven CA to develop new solutions that are delivered by their partners to assist with application development and refinement. For example, Van Gils told us about one telco who's in-store application was not working correctly, causing customers to leave before completing a transaction. Through application analytic tools developed by CA, partners were able to work with the telco to fix the issues, which were being caused by WiFi dropouts, and stop the customer walkouts.
Another change has been the use of APIs.
"We've seen a lot of interest in API management. Not just as it relates to securing the organisation and securing information to partners and customer, but there have been many use-cases where APIs are becoming centre stage in terms of bringing things together. There's a huge interest in things like containerisation and APIs have a big role to play."
Customer demand has seen CA work more closely with partners to deliver on customer needs says Van Gils.
One of the changes made to the partner program under Van Gils' leadership has been the establishment of "rules of engagement" to help with building trust in the channel.
"They talk to how we deal with partner opportunities internally, how we deal with our partners and how we expect them to deal with us".
This ensures there's a streamlined approach. There's also a deal registration program in place as well that is delivered through a partner portal that also brings pre-sales and post-sales training, announcements and other information for partners. This is in addition to staff that work directly with partners – an area where CA has been investing with recent appointments such as Eden Stafford, who helped shape the channel program for Nintex in Australia.
Since coming into the role, Van Gils has made some changes to CA's channel program.
"When I first came in, we had a lot of what we called primary partners. The challenge I saw was that we were very relevant to some and not so relevant for others. The first thing I did was take a look at the partners we were working with, did a profiling exercise and we worked hard at bringing down the number of primary partners to a level where we could ensure for those primary partners we were able to very relevant for all of them".
Van Gils also initiated some demand generation programs for those primary partners and giving them access to an inside sales rep to help them drive additional demand. That's in addition to lead generation and digital program to feed partners leads from.
From the partner point of view, Van Gils expects that most would not say there have been major changes but rather "tweaks" to existing processes. This is deliberate, says Van Gils, as CA seeks to remain predictable to partners.
Related stories
Top stories