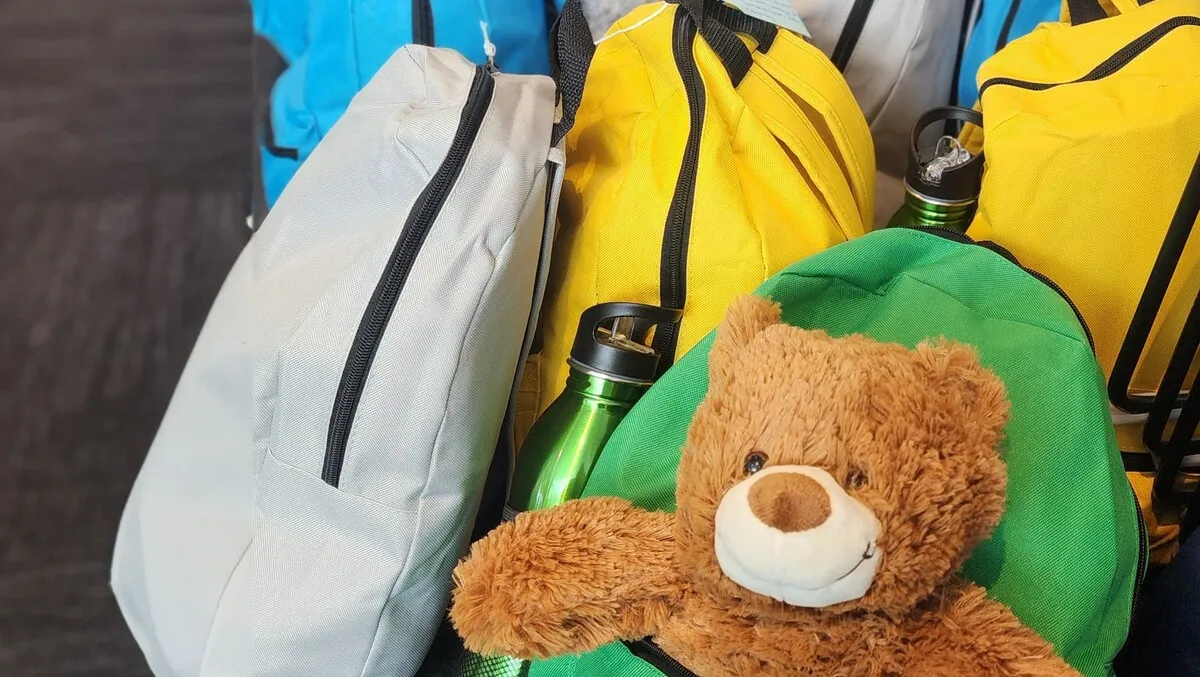 Blue Connections IT donates 205 backpacks to Backpacks 4 VIC Kids charity
Blue Connections IT has reaffirmed its commitment to assisting local communities by packing and donating 205 backpacks to the charity Backpacks 4 VIC Kids. The event saw participation from key vendors and distributors and is an embodiment of Blue Connections IT's resolve to extend indispensable support to those who need it most.
A personal touch was added to each packed essential item through the inclusion of a pair of children's pyjamas and a heartfelt message for the child receiving the backpack. The Backpacks 4 VIC Kids charity, founded in 2014, provides crisis relief to displaced children and young individuals across Victoria, offering immediate assistance to those often taken into foster or kinship care with only the clothes they are wearing.
Blue Connections IT has illustrated active involvement in charitable initiatives in the past. The company successfully organised the second annual Backpack Giving Day earlier this year, in association with Dell Technologies, to support Anglicare Victoria, reiterating their enduring commitment to the welfare of vulnerable members of the community.
Gordon Brownell, CEO of Blue Connections IT, highlights the importance of their partnership with Backpacks 4 VIC Kids, underscoring that it goes beyond a mere donation. It is a reflection of their fundamental values. They are aware of the needs of displaced children and youth in their community, and this collaboration is their way of demonstrating that these individuals are not alone.
Brownell and his team, along with their partners, take pride in actively contributing by dedicating their time, resources, and care to pack these backpacks for the benefit of these children.
Gordon Brownell states: "Our collaboration with Backpacks 4 VIC Kids is more than just a donation; it's a reflection of our core values."
"We recognise the needs of displaced children and young people in our community, and this is our way of showing them that they are not alone. Our team and our partners are proud to roll up their sleeves, donate, and pack these backpacks with care."
The event highlighted the dedication of the Blue Connections IT team with their spirited and compassionate approach towards packing each backpack. The company's effort extended beyond the materialistic donation of backpacks to help displaced children feel less alone and more cared for.
Sally Beard, Founder and CEO of Backpacks 4 VIC Kids praises the generous donation by Blue Connections IT: "Their effort goes beyond the tangible backpacks; it represents the hope and comfort they bring to these children and young people. It's always heartening to see corporations like Blue Connections IT step up and play a significant role in our mission," she notes.
The crucial contribution by businesses in both financial terms and time and effort towards supporting charitable organisations like Backpack 4 VIC Kids cannot be overemphasised.
Initiatives like those spearheaded by Blue Connections IT exemplify the growing recognition of the importance of environmental, social, and corporate governance among businesses.