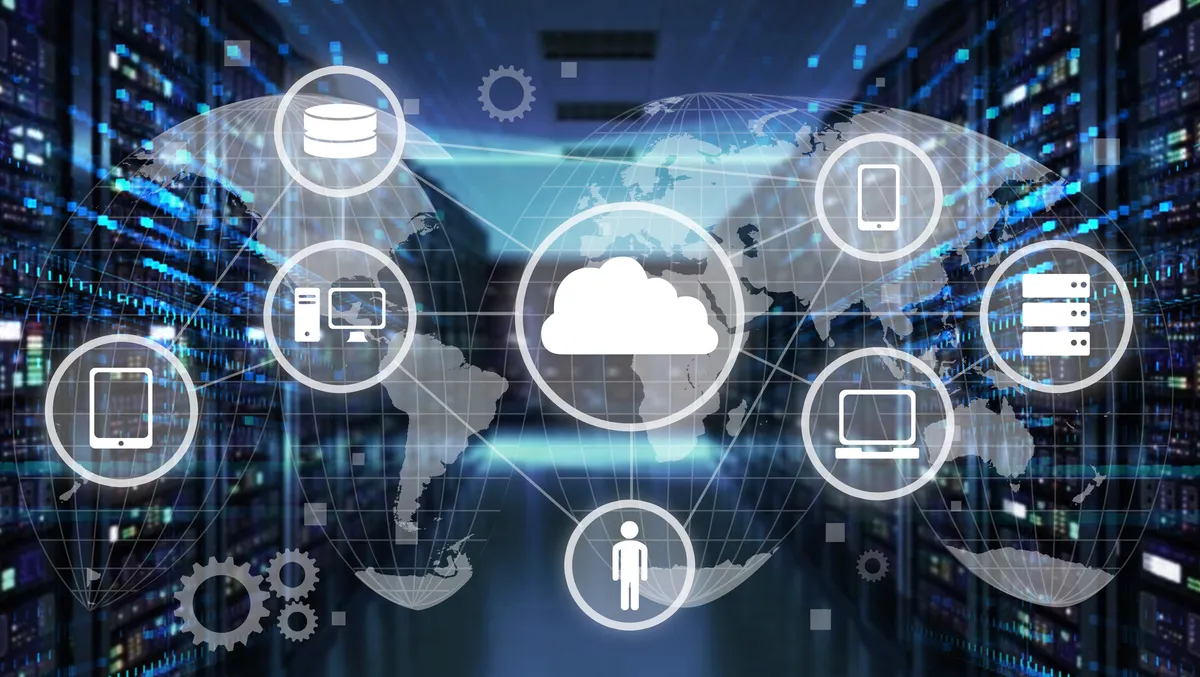 AWS launches 2nd infrastructure Region for securing data
Amazon Web Services (AWS), an Amazon company, has launched its second AWS infrastructure Region in Australia, the AWS Asia Pacific (Melbourne) Region. With this, developers, startups, entrepreneurs, and enterprises, as well as government, education, and non-profit organizations, will have more choices for running their applications and serving end users from AWS data centres in Australia.
The AWS Asia Pacific (Melbourne) Region launch will enable local customers with data residency preferences to store data securely in Australia while providing customers with even lower latency to drive greater productivity, more efficient business operations, and enhanced real-time application performance.
Customers can also access advanced AWS technologies to drive innovation, including computing, storage, networking, business applications, developer tools, data analytics, security, machine learning, and artificial intelligence.
"Australia has a strong history of technical innovation, and the launch of a second AWS Region in Australia provides even greater resilience and enables more customers to develop cloud-based applications that help fuel economic development across the country," says Prasad Kalyanaraman, Vice President of Infrastructure Services at AWS.
"The AWS Asia Pacific (Melbourne) Region adds to our ongoing infrastructure expansion and investments in Australia since we launched the AWS Asia Pacific (Sydney) Region in 2012. We are proud to deepen our investment by driving local job creation, building cloud skills, and creating opportunities for growth and collaboration with our local customers and AWS Partners."
"We know how important access to secure cloud infrastructure is to Victorian businesses, and providing more choice will deliver a boost to the economy, support innovation, and help to create new jobs locally," adds Tim Pallas, Victorian Minister for Trade and Investment.
With the launch of the AWS Asia Pacific (Melbourne) Region, AWS now has 99 Availability Zones across 31 geographic regions, with announced plans to launch 12 more Availability Zones and four more AWS Regions in Canada, Israel, New Zealand, and Thailand.
AWS Regions are composed of Availability Zones that place infrastructure in separate and distinct geographic locations.
The AWS Asia Pacific (Melbourne) Region consists of three Availability Zones and joins the existing AWS Asia Pacific (Sydney) Region.
Availability Zones are located far enough from each other to support customers' business continuity and near enough to provide low latency for high-availability applications that use multiple Availability Zones.
Each Availability Zone has independent power, cooling, and physical security and is connected through redundant, ultra-low latency networks. As a result, AWS customers focused on high availability can design their applications to run in multiple Availability Zones to achieve even greater fault tolerance.
AWS has also released an economic impact study estimating that the company's projected spending on the construction and operation of the new Region will support more than 2,500 full-time jobs at external businesses annually, with a planned US$4.5 billion (approx. A$6.8 billion) investment in Australia by 2037.
The investment includes capital expenditures on the construction of data centres, operational expenses related to ongoing utilities and facility costs, and purchasing goods and services from regional businesses. These jobs, including construction, facility maintenance, engineering, telecommunications, and other jobs within the country's broader economy, will be part of the AWS supply chain in Australia.
The construction and operation of the AWS Asia Pacific (Melbourne) Region is also estimated to add approximately US$10.6 billion (approx. AU$15.9 billion) to Australia's GDP by 2037.
"We plan to deploy our AWS targeted workloads and applications through the AWS Asia Pacific (Melbourne) Region on day one and want to make it our long-term primary AWS location," says Gerard Florian, Group Executive of Technology at the ANZ bank.
"The lower latency and higher performance we expect of the new AWS Region in Melbourne will help us improve our customer experience and accelerate our cloud adoption."
Littlepay is a Melbourne-based financial technology company with more than 250 transport and mobility providers to enable contactless payments on local buses, city networks, and national public transport systems.
"Our mission is to create a universal payment experience around the world, which requires world-class global infrastructure that can grow with us," says Amin Shayan, CEO at Littlepay.
"To drive a seamless experience for our customers, we ingest and process over 1 million monthly transactions in real time using AWS, which enables us to generate insights that help us improve our services. We are excited about the launch of a second AWS Region in Australia, as it gives us access to advanced technologies, like machine learning and artificial intelligence, at a lower latency to help make commuting a simpler and more enjoyable experience."
PEXA Group operates Australia's leading digital property settlement platform, which provides an efficient, reliable, and secure settlement experience for home buyers and sellers.
"Operational resilience is at the heart of our commitment to customers and our regulatory imperatives, which is why it is a top strategic priority at PEXA," says Eglantine Etiemble, Chief Technology Officer at PEXA Group.
"The launch of a second AWS Region in Australia makes it possible for us to deploy applications securely across multiple Regions to improve the availability and performance of our PEXA platform and continue helping more than 20,000 families a week settle their homes sooner."
RMIT is a public research university with more than 96,000 students globally.
"The launch of an AWS Region in Melbourne gives us the additional capacity to assist researchers, students, and academics to deliver world-class research outcomes that benefit society," says Professor Calum Drummond, deputy vice-chancellor of Research and Innovation and vice president at RMIT.
"We recently launched RMIT University's AWS Cloud Supercomputing facility, known as RACE. RMIT researchers are using RACE to advance battery technologies, photonics, and geospatial science. The low latency and high throughput of the AWS Region in Melbourne, combined with our high-bandwidth private fiber network, will enable researchers and students to innovate beyond the limitations of traditional on-premises data centres."
The AWS Partner Network (APN) includes tens of thousands of independent software vendors (ISVs) and systems integrators (SIs) around the world.
AWS Partners build innovative solutions and services on AWS, and the APN helps by providing business, technical, marketing, and go-to-market support to customers. In addition, AWS ISVs, SIs, and consulting partners help enterprise, and public sector customers migrate to AWS, deploy mission-critical applications, and provide a full range of monitoring, automation, and management services for customers' cloud environments. Examples of Australian-based AWS Partners include Cevo, CMD Solutions, DiUS, IntelligenceBank, Local Measure, NCS, Stax, Unleash live, Urban.io, and Versent. For the full list of AWS Partners, visit aws.amazon.com/partners.
Cevo is an AWS Advanced Consulting Partner that provides cloud services such as migration, data analytics, and managed services to Australian companies, including David Jones, Insignia Financial, MYOB, and Jim's Group.
"Working with AWS has enabled us to expand our team by more than 60 consultants in the past 12 months to meet increased customer demand for deploying highly-regulated cloud environments," said James Lewis, CEO at Cevo.
"As cloud adoption continues to scale, we're seeing more customers, particularly in the financial, government, and retail sectors, move to the cloud to tap into advanced modernization and analytics capabilities to ideate, design and build new customer-focused services. With the AWS Asia Pacific (Melbourne) Region, we can enable customers to drive more experimentation at scale, while providing assurance that their data is stored securely in Australia."