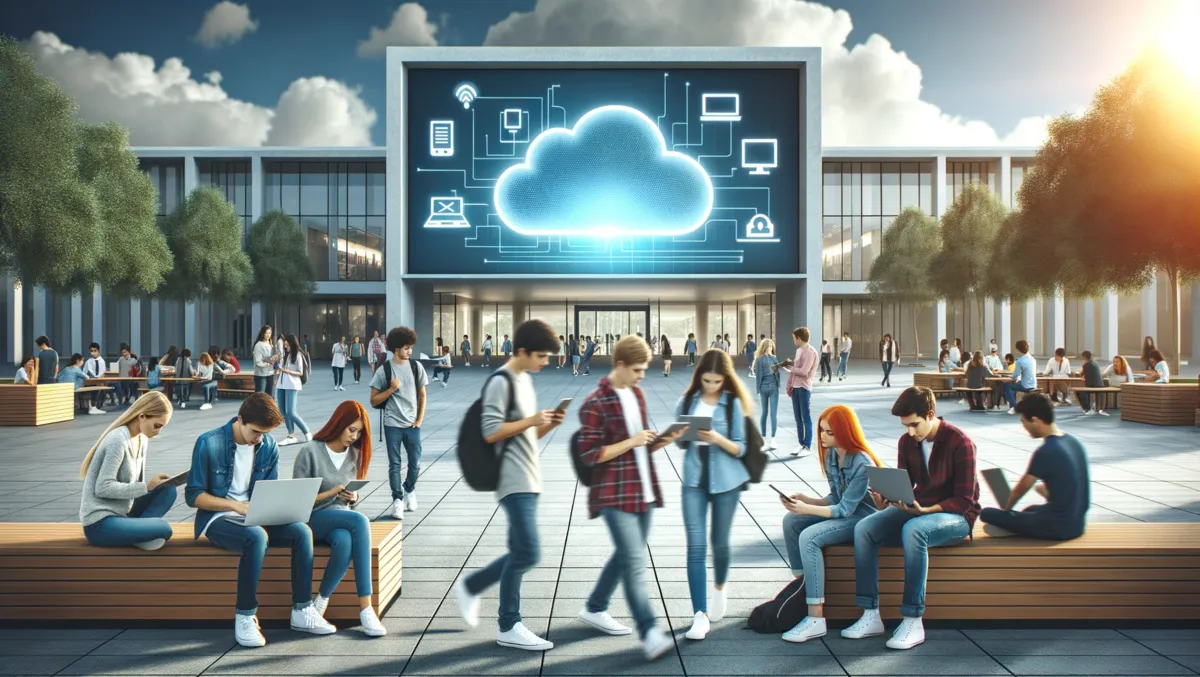 Australian education sector embraces TechnologyOne's SaaS solutions
TechnologyOne, the provider of enterprise software solutions for Australia's higher education sector, has declared the era of on-premise ('on-prem') technology redundant.
The provider announced that 100% of its customers are either utilising or planning to transition to Software-as-a-Service (SaaS) technology to power their core back-office and administrative services.
The trend towards Software-as-a-Service solutions within the education sector is driven by a desire to increase staff productivity and retention. Peter Nikoletatos, TechnologyOne's Industry Director for Higher Education and Adjunct Professor, comments: "We provide solutions to about 70% of the sector, so this is a significant milestone for the industry."
"Beyond the reduced cost of buying and maintaining IT infrastructure and compliance, SaaS is helping increase productivity and staff retention," says Peter Nikoletatos.
While the technological advantages of SaaS have been apparent for years, the recent pandemic highlighted the critical need for such solutions. For universities and TAFEs, adopting SaaS technology solutions has skyrocketed in importance as it can enhance both the staff and student experience.
"We have been conducting an annual survey of around 1,000 Australian students since 2019 and have seen the number of students prepared to change their place of learning for a better technology experience increase dramatically," adds Peter Nikoletatos.
Institutions like La Trobe University have adopted TechnologyOne's OneEducation SaaS solution better to serve their operational, strategic and educational needs.
Commenting on the decision, a spokesperson for La Trobe University notes: "The cloud provided a unique opportunity for us to leapfrog the industry and end up with a sophisticated solution rather than play a slow catch-up."
"TechnologyOne's OneEducation solution has simplified operations and introduced an enhanced digital experience, one developed with universities in mind and fine-tuned to enhance the student experience," says the La Trobe spokesperson.
TechnologyOne's milestone is significant within the broader context of the digital transformation within the education sector, underpinned by the shift away from traditional on-premise systems. As a company supporting two out of three Australian universities and TAFEs for over three decades, this achievement signals a new era of technological efficiency and sophistication within the sector.
Stressing the long-term value of this enterprise-wide shift, Ed Chung, CEO of TechnologyOne, says: "We have partnered with Australian universities and TAFEs for more than 30 years to address their biggest priority: upskilling the next generation of Australians while providing an outstanding student experience."
"Our SaaS solution is helping universities and TAFEs provide a simple and engaging experience for staff and students while reducing the administrative burden," says Ed Chung.
As the majority of Australia's higher education sector continues to transition towards cloud-based platforms, the sector's preparedness and willingness to adapt to high-tech solutions like those provided by TechnologyOne may signal a trailblazing path for other industries to follow.