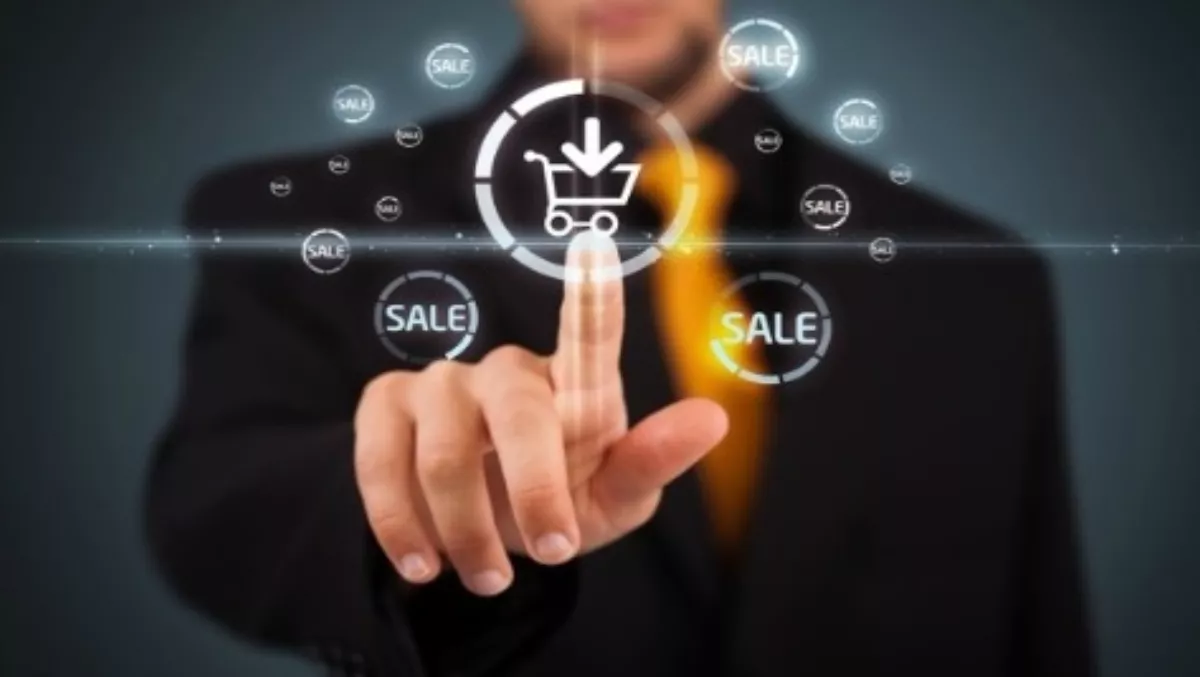 Australia Post delivers APIs to power eCommerce channels
FYI, this story is more than a year old
The eCommerce revolution has changed the way postal and logistics services operate. With Australia Post reporting losses in its mail business that have lead to price hikes and talk of reducing services, their parcel delivery business which is tag-lined with "powering online shopping" has grown.
That growth is now being pushed with the release of APIs that allow applications such as NetSuite to integrate shipping through Australia Post tightly and easily.
"How do we get Australia Post integrated into large marketplaces and platforms like eBay and NetSuite so that when customers are buying in their native platforms they can also lodge with Australia Post or select our products directly," asks Ben Franzi, general manager of Sales, Global Ecommerce Platforms for Australia Post.
"When we look at eCommerce as a whole, there are essentially only two ways to buy and sell. You're either doing it at a marketplace or you're doing it off a platform. What we're trying to do is that our SMB community and large enterprises can buy and sell on their native platform and seamlessly integrate into Australia Post," he says.
In order to do that Australia Post has developed and released a suite of APIs that cover functions such as tracking, cost calculation, label printing and other essential services for shipping.
"We've built out a library of APIs that we're constantly expanding and updating that allow us to take lodgement from NetSuite but to also push information back into NetSuite such as track and trace, shipping costs and other information".
The integration with NetSuite, once it's released to all Australia Post and NetSuite customers will come at no additional cost and be relatively easy to set up. NetSuite customers can apply for an API key from Australia Post, enter it into the software's configuration and begin using the shipping services instantly.
According to Rob Hooton, the vertical market expert for eCommerce at NetSuite APAC "One of the barriers is merchants not understanding their shipping costs. So, the API gives them full visibility of their shipping costs. We know that when we talk to merchants that is one of the big barriers to conversion - what causes shopping cart abandonment - is shipping costs and delivery charges. By being fully open and clear through the APIs we hope to avoid all that".
While NetSuite offers the integration to all their customers, it doesn't mean merchants are limited in how it's applied. If a merchant wants to make shipping free for orders over a certain value, offer fixed cost freight or pass the full costs to the customer, NetSuite allows merchants to choose how the Australia Post APIs expose costs and tracking to customers.
Other shipping tools have been integrated into NetSuite's products in the past but those have often been harder to integrate and maintain as they required hard coding into the application's core. Australia Post's API-based approach has simplified both the integration and maintenance.
As well as exposing costs and tracking to customers, the Australia Post APIs make different delivery and collection options available. For example, customers can elect to use Australia Post's 24/7 Locker Collect service or have parcels delivered to a local post office rather than a home address.
While the development and public exposure of APIs is a new model for Australia Post, this is a sign of the future with further development already planned.
"We've only got our standard parcel delivery API. The next wave of APIs will expand into express services, so you'll be able to do same-day delivery or next-day delivery," says Franzi.
"The vision is to have all of our services available through an API and even start thinking about payment solutions as well. It's not a set and forget strategy."
Related stories
Top stories