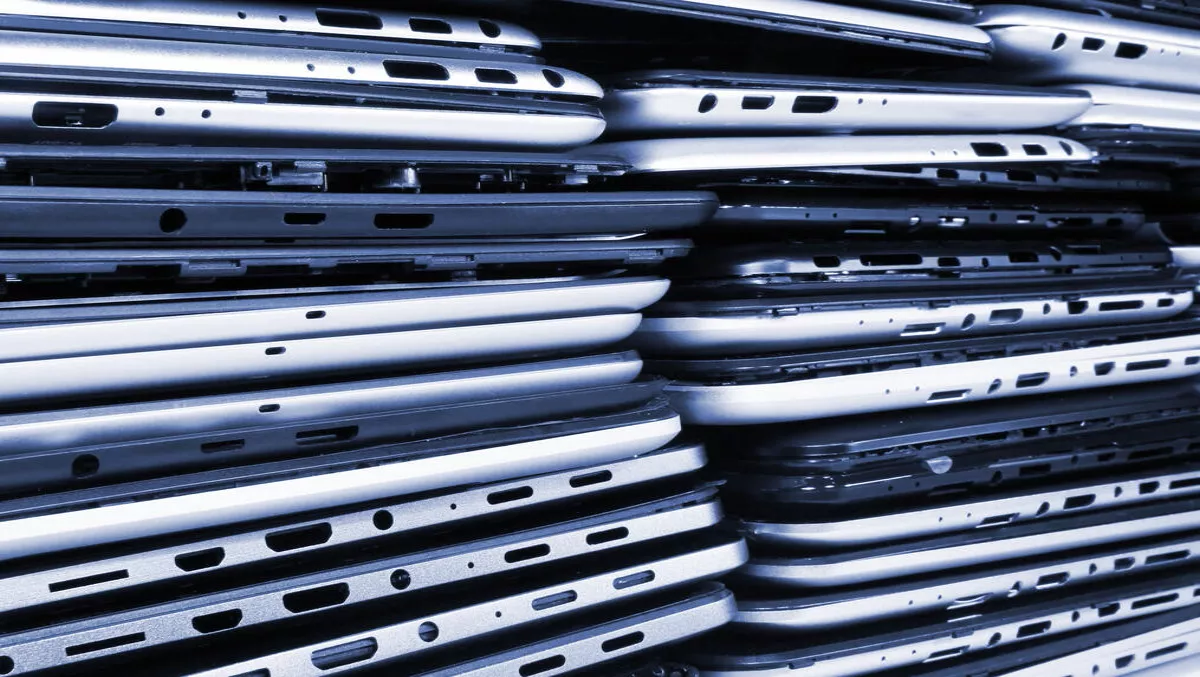 Aussie tablet market looking dire, vendors look to detachables
FYI, this story is more than a year old
The Australian tablet market has witnessed decline for the fifth straight quarter, according to new forecasts from IDC.
As the overall tablet market fell by 17.4% year on year (YoY) in 2016Q3, the analyst firm says the only beacon of hope comes from the rise in detachables, as the global market reaches saturation point.
IDC reports a total of 640K tablets were shipped into Australia in 2016Q3. Slate tablets, which accounted for 75% of total shipments, fell by 27.9% YoY whilst the remaining shipments of detachables grew by 50% YoY.
According to Bilal Javed, market analyst at IDC Australia, having realised the opportunity in the commercial segment, traditional vendors such as Apple and Samsung are looking to maximise share in the declining market.
Detachables, in the commercial segment, experienced triple digit growth of 124.2% YoY in 2016Q3.
"The rise of detachables is expected to continue as they appeal to the commercial audience and aim to act as replacements for traditional PCs" says Javed.
"Despite the continuing slide, slate tablets still account for three quarters of total shipments in Australia mainly driven by the attractive price point and a rise in local vendors expanding into this space," he explains.
According to IDC, the average selling price (ASP) for slate tablets fell from AU$517 in 2016Q2 to AU$433 in 2016Q3. Higher priced slate tablets are confusing consumers as they fail to justify the use-case hence vendors are dropping ASPs. The low priced slates continue to appeal to the consumer segment as they serve the basic purpose.
For the first time in Australia, Android has overtaken iOS as the most popular operating system (OS) for tablets, IDC says.
In 2016Q3, Android secured 45.3% of the market followed by iOS at 39.3% and Windows at 15.5%.
"As slate tablets still dominate shipments, this change in power is driven mainly either through low priced Android tablets such as the Tab A series from Lenovo or LTE enabled tablets such as the Galaxy Tab A series from Samsung" Javed says.
Whilst Android and iOS declined YoY, Windows continued to grow at a healthy rate of 10.7% YoY riding on the momentum gained in the detachables category.
Apple, even as the gap narrowed, continued to lead the way with 39.3% of market share in 2016Q3 as compared to 53.1% in 2016Q2 with their iPad Air 2 range remaining popular and iPad Pro iterations started to build momentum.
Samsung consolidated their second spot with 30.4% of market share as their refreshed tablet line up hit the stores. Microsoft grabbed third spot with just under 11.3% as they continued to gain traction and deploy devices in the commercial segment.
Meanwhile, Lenovo experienced a healthy quarter with 11.2% and HP with 0.9% make the top 5 in Australia for 2016Q3.
Javed says the decline is expected to continue for the next 2 quarters, however the impact will not be as severe from 2017 onwards as IDC expects detachables to fuel growth and cross over 1m units by 2019.