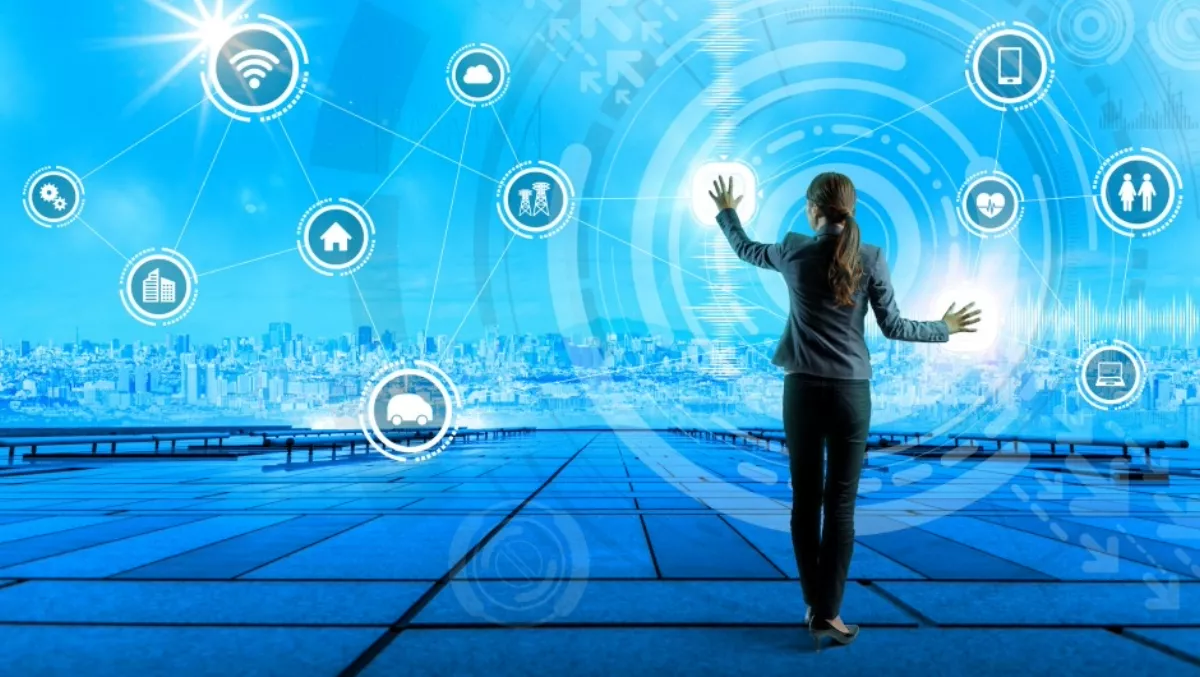 Arrow Electronics develops specialized lab for IoT sensor platforms
Wed, 6th Sep 2017
FYI, this story is more than a year old
Arrow Electronics has developed a specialised Lab designed especially for sensor-to-cloud-to-analytics Internet of Things platforms.
Arrow Open Lab Lab is now open in Hong Kong and will facilitate open data sharing infrastructure for the Hong Kong Science and Technology Park (HKSTP) project called Sensor Hub.
Sensor Hub's mission is to accelerate innovation for Internet of Things (IoT) and technology companies in the region.
Arrow will bring design engineering expertise to the open data sharing infrastructure, sensor-to-cloud-to-analytics technology stacks, tools and platforms. According to the company, developers will be able to gather sensory information in real time and create ready-to-deploy IoT devices.
Hong Kong Science and Technology Parks CEO Albert Wong says the Sensor Hub is launching at an 'exciting' time.
"We value Arrow's strength and expertise in building out a technology infrastructure and ecosystem for spearheading the advancement of IoT innovations and deployment. We look forward to working closely with Arrow to foster greater success with local startups and technology companies to build a smarter city for the future."
Arrow will also enable access to its sensor product portfolio which includes more than 14,000 components that measure a range of things including air, motion, water, soil and chemical composition.
"Sensing technology is at the heart of IoT innovation today. The Sensor Hub initiative is yet another example of our technology collaboration with HKSTP, signifying our ongoing commitment to guiding today's innovators to a smarter and more connected tomorrow," comments Simon Yu, president of Arrow's components business in the Asia-Pacific region.
"We are proud to work at the forefront of IoT innovation and play a key role in building a robust technology framework and infrastructure with our sensor-to-sunset IoT product lifecycle capabilities that enable startups to bring IoT and sensory solutions to market quickly and cost effectively," he continues.
Arrow is not alone in its contributions to Sensor Hub. Connectivity and sensor solution provider TE Connectivity is also collaborating with Arrow. The company's director of Global Accounts, John Tuley, says the company is pleased to be part of the collaboration.
"Our technologies enable measurement capabilities such as pressure, temperature, position, vibration, humidity and fluid property, to name just a few, , all with a strong focus on high reliability and accuracy, even in harsh applications. We look forward to seeing local innovators and startups redefine what is possible by using intelligent, efficient and high-performing TE products to create exciting IoT solutions," Tuley says.
Arrow is also partnering with crowdfunding platform Indiegogo to help Asia-based startups.
"We're thrilled to collaborate with Arrow on the Open Lab to help entrepreneurs in Asia successfully export their products. Indiegogo's Asia-based entrepreneurs who are building a global supply chain for the first time, have expressed a need for the type of manufacturing and product expertise that Arrow will be offering," comments Sandy Diao, Indiegogo's director of Strategic Programs for China.
Arrow Open Lab is open to all entrepreneurs and organisations that pursue innovation and product development.
Arrow serves as a supply channel partner for more than 125,000 customers in more than 90 countries.