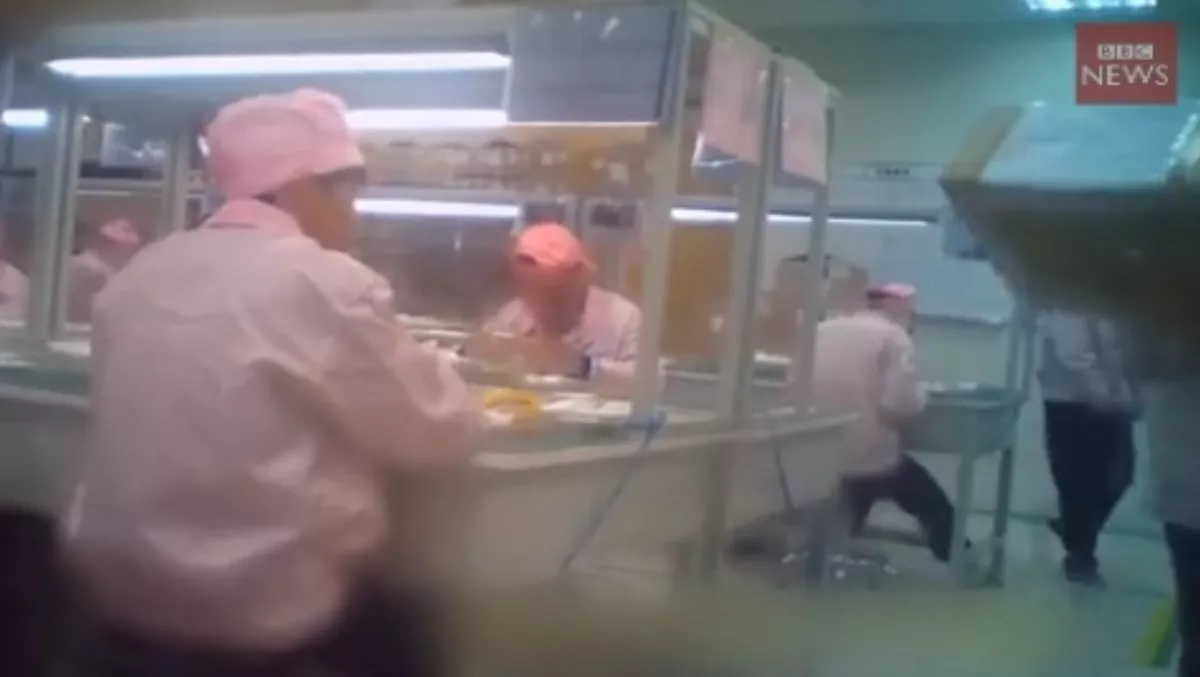 Apple's dirty supply chain - give us a break
FYI, this story is more than a year old
Here's a recipe. Take a company with a market capitalisation approaching US$1T, throw in a cool $150B in the back and quarterly profits approaching $20B. Now add allegations of worker exploitation spiced up with some hidden camera footage of massive factories and children in dangerous situations.
That's the story Apple's supply chain partners would have seen if they tuned into the ABC's Four Corner's programme last Monday. You can watch the report that was originally aired last December by the BBC's Panorama show.
Apple's huge market cachet has delivered great profits to local resellers such as JB HiFi and Dick Smith. And distributors like Avnet, Synnex and Ingram Data have also reaped some of that whirlwind, not to mention other Apple resellers and Apple's own retail stores.
The allegations levelled against Apple in the programme are serious. But are they reasonable? And do they matter for the channel?
The BBC Panorama report worked hard to paint Apple in a negative light. There were numerous mentions of factories operated by Foxconn and Pegatron. Former US Presidential candidate Ralph Nader appeared as a consumer protection advocate as well as numerous experts talking about how Apple should do more to ensure that its factories are operated ethically and that minerals, such as the tin they rely on for soldering iPhone components, are sourced legally.
But the report was completely unbalanced. Illegal tin ore, mined in Indonesia, makes its way through a supply chain to the operators of many smelters. It's hard to believe that only Apple's products are potentially tainted.
And manufacturing facilities such as those operated by Foxconn and Pegatron aren't used only by Apple - many other technology companies work with those companies.
Apple has been working at improving worker conditions at the factories their products are made in since 2010, when a spate of worker suicides became public. They released their Apple Supplier Responsibility document and routinely publish data regarding worker conditions. They also list all of their suppliers and what products they are involved with on their website.
In fact, without this data it's doubtful that the Panorama team would have been able to find out where Apple's products and components come from.
Apple's resellers aren't likely to see a lasting impact from this story. If anything, we'd expect the local spotlight to turn on other companies to see if their products are similarly 'tainted'. And the results for them are likely to be similar.
We're not condoning the kinds of worker exploitation that the Panorama report exposed. If workers are being forced into handing over identification documents that are kept in order restrict their movements, or they are being forced to work in excess of the regulated 60 hours per week, of if children are working in illegal mines - then these practices need to be exposed. Arguably, Apple has done more than most others in rectifying these situations.
It seems a little heavy handed to put all of the blame on Apple. We're hoping their channel partners and distributors don't see an impact on their businesses because of such heavy-handed reporting that made no attempt at balance and impartiality.
Related stories
Top stories