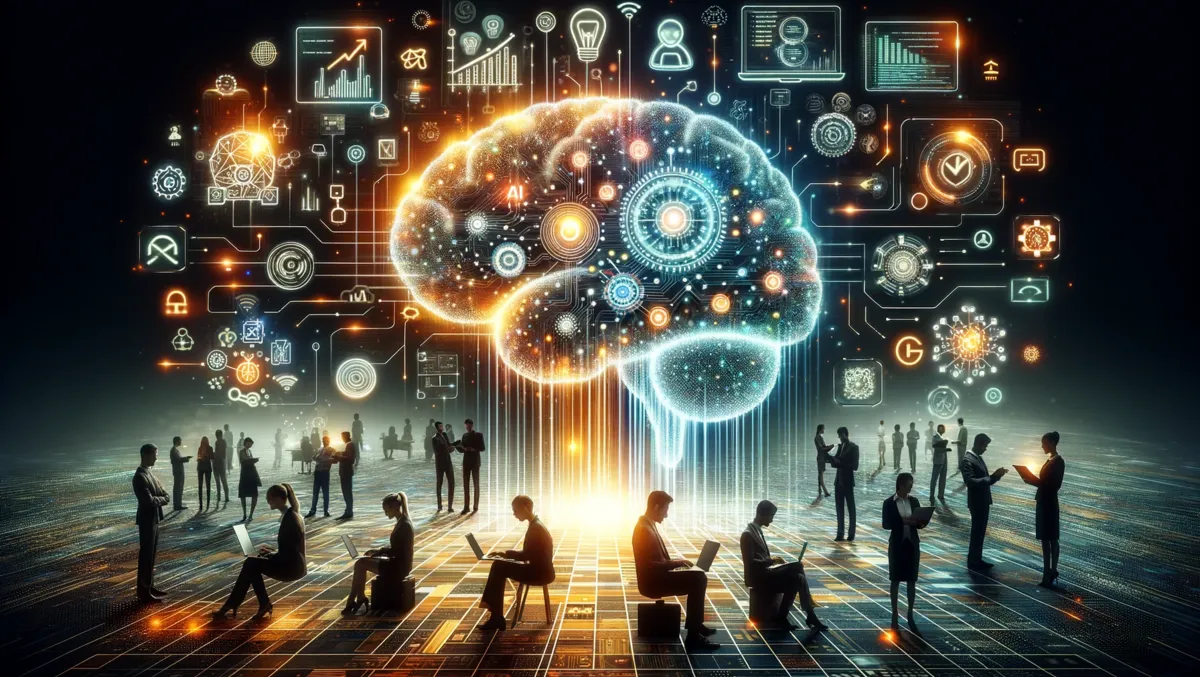 AI-powered assistant creator Tabnine raises $25m in Series B funding round
Tabnine, the creators of the first AI-powered assistant for developers, have raised $US25 million in a Series B round which sees their total funding reach $42.5 million. The funding round was led by Telstra Ventures, with participation from new investor, Atlassian Ventures. Other investors included Elaia, Headline, Hetz Ventures, Khosla Ventures, and TPY Capital.
The funding is set to broaden Tabnine's dedication to the inclusion of generative AI throughout the entire software development lifecycle (SDLC). To date, Tabnine's AI has already proven successful in code creation and completion, serving over one million monthly users. Furthermore, the company intends to expand its sales and support teams globally to cater to the growing customer demand.
Generative AI for software development has seen impressive growth. A survey conducted by GBK Collective indicates that 78% of companies expect to use AI for software development within the coming three to five years. On the other hand, Freshworks Inc. estimates that U.S. companies could save over $15,000 per IT employee each year if AI is used to automate repetitive tasks. An IDC study in May found that 40% of IT executives believe generative AI will allow for the creation of much more innovative software. Contrary to the fears surrounding job replacement through AI, IDC found that many enterprises expect the technology to help bridge the skills shortage in the development and operation sectors.
"Organisations are racing to adopt generative AI and prove its value across most aspects of the business. However, the use of generative AI in the SDLC has already delivered real business results, and now is the time to meet soaring enterprise demand", said Dror Weiss, co-founder and CEO of Tabnine.
"We're grateful to partner with our new and existing investors to address customers' development needs by offering a proven solution that also delivers on security, privacy, and consistency," Weiss added.
As an early adopter and advocate of generative AI, Tabnine remains committed to its mission. The company aims to provide a platform serving developers at every step of the SDLC — from code completion to deployment — with some users reportedly already using Tabnine to complete more than 50% of their code.
"There's been a spectacular acceleration in generative AI systems over the last few months and only a handful of researchers around the world are advancing the science behind these systems. Tabnine is one of those companies," mentioned Steve Schmidt, General Partner at Telstra Ventures. He added that AI that ships software better and 'faster without IP exposure is a game-changer, and we believe Tabnine is at the forefront of this revolution'.
"We're passionate about identifying the leaders paving the way for the future of work. Ongoing innovation for the developer community and its vibrant ecosystem are key in bringing this future to life by allowing organisations to drive growth at speed and scale," said Peter Lenke, head of Atlassian Ventures. He also expressed the joy of supporting Tabnine on its continuous journey and the benefit of this to Atlassian's over 200,000 customers.