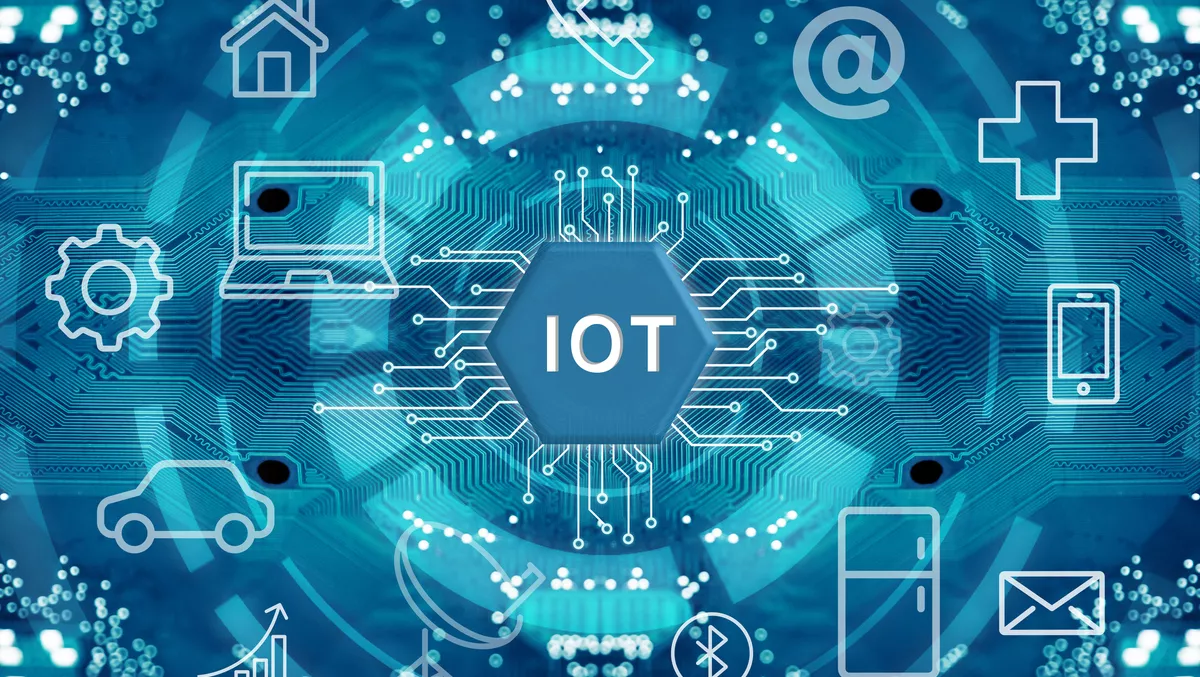 ANZ Internet of Things spending to hit $24 billion in 2026
FYI, this story is more than a year old
Spending on IoT products and services in Australia and New Zealand is forecasted to exceed $16 billion in 2022, an increase of 13% from 2021, according to IDC's latest Worldwide Semiannual Internet of Things Spending Guide.
The ANZ IoT market faces challenges due to rising inflation, chip shortages, trade restrictions, natural calamities, and supply chain disruptions. However, despite these challenges, increasing 5G deployment, surging currency rates, and maturing adoption of technologies such as AI, Cloud, and Big Data adds potential to the IoT deployment in the region.
IDC forecasts ANZ spending on the Internet of Things (IoT) to reach $24 billion in 2026, with a compounded annual growth rate (CAGR) of 10% for 2021-26.
"The role of IoT continues to grow as enterprises embrace digital initiatives and look to embed intelligence across processes and applications," says Hugh Ujhazy, VP of Telecom - IoT in APEJ.
"Enabling this requires building bridges between operational technology and IT stakeholders at multiple levels," he says .
"Those that embrace integration are forecast to thrive in the new normal."
Industries that are labor-intensive and assets-heavy such as manufacturing, utilities, and transportation, will continue to be the top industries investing in IoT solutions in 2022 and forecasted years. These industries collectively account for more than half of all IoT spending.
Challenges resulting from economic, political or pandemic factors have led organisations to adopt a digital-first strategy, and augmenting automation in individual processes is driving these industries to invest in IoT.
Governments are also investing in initiatives to strengthen the manufacturing supply chain. The Supply Chain Resilience Initiative is one example in Australia to enhance the country's manufacturing supply chain for critical products.
Technology, especially IoT and analytics, plays a significant role. Industries that will experience the fastest growth in 2022 are Construction, Process Manufacturing, and Resource Industries. These have been traditionally slower in technology adoption, especially construction. However, reducing restrictions and increased demand for remote or contactless engagement are driving this growth with the resumption of economic activities.
IoT use cases that experience the highest spending in 2022 are related to host industries such as manufacturing operations, production asset management, smart grid (electricity), and freight monitoring. Together these use-cases will make more than one-third of the overall IoT spending in ANZ. The use cases that will see the fastest spending growth in 2022 are Bedside Telemetry, Advanced Payment/Shopping, and Maintenance - Field Service.
"Enterprises in ANZ are leveraging their technology investments to transform into digital-first organizations," says Sharad Kotagi, market analyst at IDC IT Spending Guides, Data and Analytics.
"The use of IoT will enable empathetic customer experience, robust operational models, and improved collaboration."
IoT Services will be the largest technology group in 2022 and through the forecast's end. IoT deployment in a distributed environment will create challenges around data security, integration, and digital governance, increasing reliance on system integrators and other outsourcing partners.
Spending in software will be the second-largest technology group in 2022 and the fastest growing technology category with a five-year CAGR of 11.5%, focusing on application and analytics software purchases. Software spending is followed by hardware spending in 2022, primarily driven by purchases of modules and sensors. Connectivity spending will grow at 6.1% CAGR during the forecast period and will account for 10.5% of the total spending in 2026.