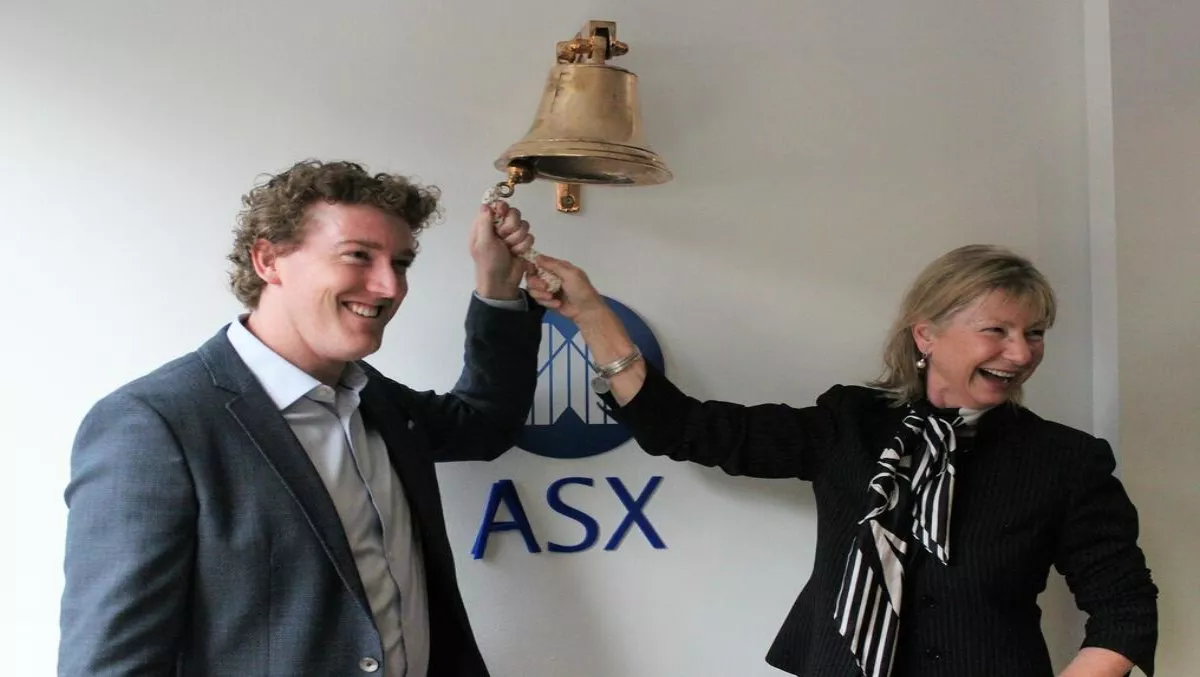 8 company mega-merger Trimantium GrowthOps debuts on the ASX
FYI, this story is more than a year old
Entrepreneurial advisory and operations firm Trimantium GrowthOps has officially debuted on the Australian Securities Exchange (ASX).
The listing follows a $70 million IPO, which values the company at approximately $143 million on a fully diluted basis, with an estimated $95 million market cap. The IPO was priced at $1.00 per share and - according to Trimantium GrowthOps - received strong backing from international and strategic cornerstone investors.
The company is the result of an 8-company mega-merger between a collection of 15 entrepreneurs, and is set to target the business transformation market. GrowthOps founder and managing director Phillip Kingston says the IPO will fund ongoing historical growth rates, increase the size of projects they can undertake, and complete the acquisition of the previously disparate businesses into a single company. "Through the IPO, 15 entrepreneurs have merged their eight successful, specialist businesses to create GrowthOps," Kingston says. "Now more than ever, a truly integrated approach is crucial for businesses and governments to overcome the urgent threats, as well as capture the opportunities, posed by technological disruption. "Our clients want a single, accountable, execution partner spanning creativity, technology and leadership to solve complex challenges and develop new products, services and growth strategies." The company says it is keen to pursue what it describes as an 'evolving and fast-growing business transformation services market.
It says this market is worth approximately $85 billion in Australia alone and includes the converging industries of management consulting, technology, and advertising and creative. GrowthOps chairman Dominique Fisher believes that while these industries have historically served corporate and government clients on a siloed basis, they are now converging. "The convergence we're witnessing is a result of both client demand for a single accountable partner and consumer demand for technology-enabled products and services," Fisher says. "The alternative to engaging GrowthOps is for our clients to coordinate a myriad of individual specialist firms, many of which aren't structured to share risk and return with their clients. "Meanwhile, consumers expect seamlessly integrated products, services, support and engagement, so it only makes sense that organisations have a seamlessly integrated advisory and operations partner to meet those expectations." The legacy businesses that now comprise GrowthOps include 3wks, jtribe, Digital Moshi, KDIS, AJF Partnership, Khemistry, Voodoo Creative, and the Institute of Executive Coaching and Leadership (IECL). Kingston says he believes these businesses possess unique and complementary skills and relationships across the entrepreneurial value chain. "(These businesses) have an average trading history of 11 years delivering management consulting, technology solutions, and advertising and creative services," Kingston says. "They used virtual reality to increase Australia Zoo's Chinese visitors by 56%. They've completed a machine learning pilot for one of the world's largest banks to reduce loan processing times from days to minutes. They transformed the user experience on a highly classified, whole-of-government project, delivering major improvements to critical government processes. And they created the ad campaign that built Australia's number one iced coffee brand, with 150% growth over six years."
"This is just a tiny snapshot of the experience we possess as a group and we are also already seeing great outcomes from our joint offering."
GrowthOps says it can provide a number of services and solutions to businesses including analysis of market threats and opportunities, leadership development, cloud services, software development, systems integration and brand strategy amongst other things.
Related stories
Top stories