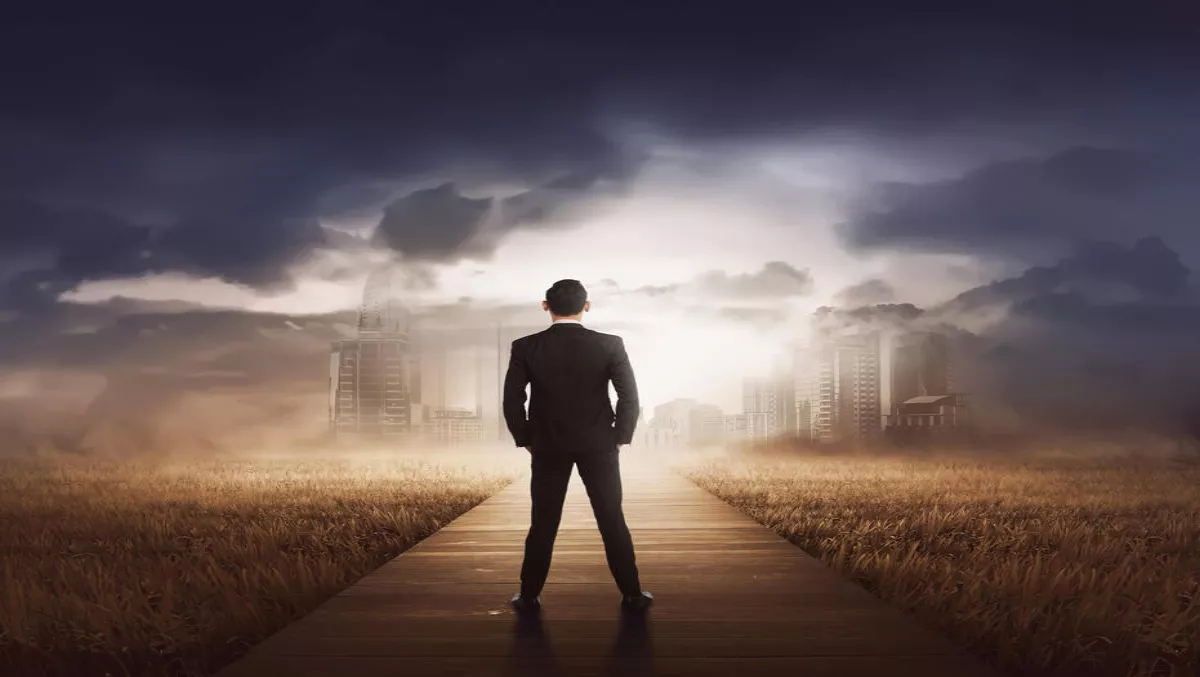 5 predictions for 2018 from channel insiders
FYI, this story is more than a year old
ChannelLife has gathered information from several insiders and come up with five predictions for the A/NZ channel in 2018.
1. It's time to get real about security
Security has become a big topic with the advent of the General Data Protection Regulation in the EU, and the National Data Breach Act in Australia.
Veeam A/NZ alliances manager Peter Bender says, "As of 2018, any data breach that a business incurs is to be reported immediately to the government and disclosed to customers. This is putting a huge amount of pressure on businesses to ensure they are able to provide 24/7 data availability and this pressure is then put on channel providers to create an infrastructure that supports data protection and security."
Trustwave VP and MD, A/NZ, Anandh Maistry adds, "Organisations are already grappling with the pressures of evolving cyber threats, IT security talent shortages, and savvy cybercriminals; add in the new mandatory data breach notification laws, and it's too much for most organisations to manage on their own."
While security concerns affect us all, it is vital that the A/NZ channel position themselves to be leaders in providing protection solutions that keep up with the constantly evolving technology and incoming regulations.
2. New and improved MSPs
The role of managed service providers has experienced a lot of upheaval in 2017 and it looks as though 2018 is going to be no different.
BitTitan VP of products, Mark Kirstein says, "Service providers must implement some form of automation in their workflow or face extinction.
"Service providers that work diligently to incorporate automation into their IT service delivery and standard operating procedures (SOPs) over the next 12 months will pull significantly ahead of competitors."
Datto VP of business development, Rob Rae takes a more optimistic view of the incoming change.
"More than simply managing an SMB's day-to-day IT operations, these providers will gain the opportunity to become active members of these customers' organisations and contribute to their success."
However the future plays out for MSPs, we can be sure that change and adaptability is the key to ensuring their continued success in 2018.
3. A big new space for specialised system integrators
2018 looks to be the year where the next wave of new technologies, such as AR/VR and IoT, will make their way into the workplace, and with them a new wave of opportunities within the A/NZ channel.
Frost & Sullivan head of research, A/NZ, Audrey William says there will be a need for specialised systems integrators that can tie the new hardware's systems into companies' existing backends.
"For example, with onsite AR/VR integration it's not just about the device, it's about the software and systems. AR and VR have infinite possibilities and each use-case will require specialised integration with existing systems," she comments.
Progress strategic partner progress manager, Richard Stone, sees this as an opportunity for independent software vendors. "ISVs are the most underrated partners in the ecosystem... For example, an ISV with an ERP application focused on manufacturing and warehouse distribution can now leverage IoT data, Virtual Reality (VR) and Mobile Services to help their customers find predictable patterns."
Next-gen hardware is sure to make waves throughout the channel in 2018 and being ready to help partners and enterprise merge it effectively into their current systems will certainly pay off.
4. AI is poised to take the wheel
There are good reasons to believe that 2018 is the year where we will see artificial intelligence taking its place in the day-to-day world of business.
Bender says, "Trends like AI and machine learning are pushing the boundaries on what we can use data for."
"Channel partners who aim to be trusted advisors to the enterprise are thinking about more than just protecting their data environment, but thinking about what that data means."
William makes even more specific predictions about AI working its way into the office itself.
"The IoT is coming to the workplace. Amazon has already announced that they will be bringing the Echo to the workplace and Google Home and Apple HomePod are sure to follow.
"This is going to fundamentally change how enterprise businesses function and will lead traditional vendors to find ways to provide these systems to the workplace," William adds.
With such a revolutionary tool on the way, there is certainly going to be room in the channel to take advantage of the changes AI brings with it.
5. The cloud and the law of unintended consequences
The cloud was the big trend for 2017 as the channel provided the means for enterprise companies to transition to cloud-based solutions.
Stone looks ahead for those who have already migrated their systems, "an increasing number of organisations are looking to ramp up their cognitive computing capabilities so they can power broader artificial intelligence and automation strategies… This means significant growth opportunities for the local channel ecosystem."
William makes an observation that looks at how the cloud will disrupt the communications market.
She sees solutions like those offered by 8x8, NICE inContact and Microsoft Teams taking over from traditional vendors for both enterprise based communications and the contact centre/customer experience spaces.
"These companies are already aggressively moving into Australia. Channels both big and small that have been providing traditional vendor solutions should be looking at these disruptive players.
"Companies have come to expect agile, simple platforms that will reduce systems integration costs."
The takeover of the cloud is far from complete and we are already starting to see inventive new applications and solutions.
The A/NZ channel needs to be prepared as 2018 explores the cloud's more unexpected offerings.
Conclusion
There is no slowing down the progress of technology.
Whether the new offerings of VR and AI or the continued development of what we've already seen in 2017, A/NZ channel partners will need to be observant and responsive to ensure they are making the most of the inevitable changes.
Related stories
Top stories