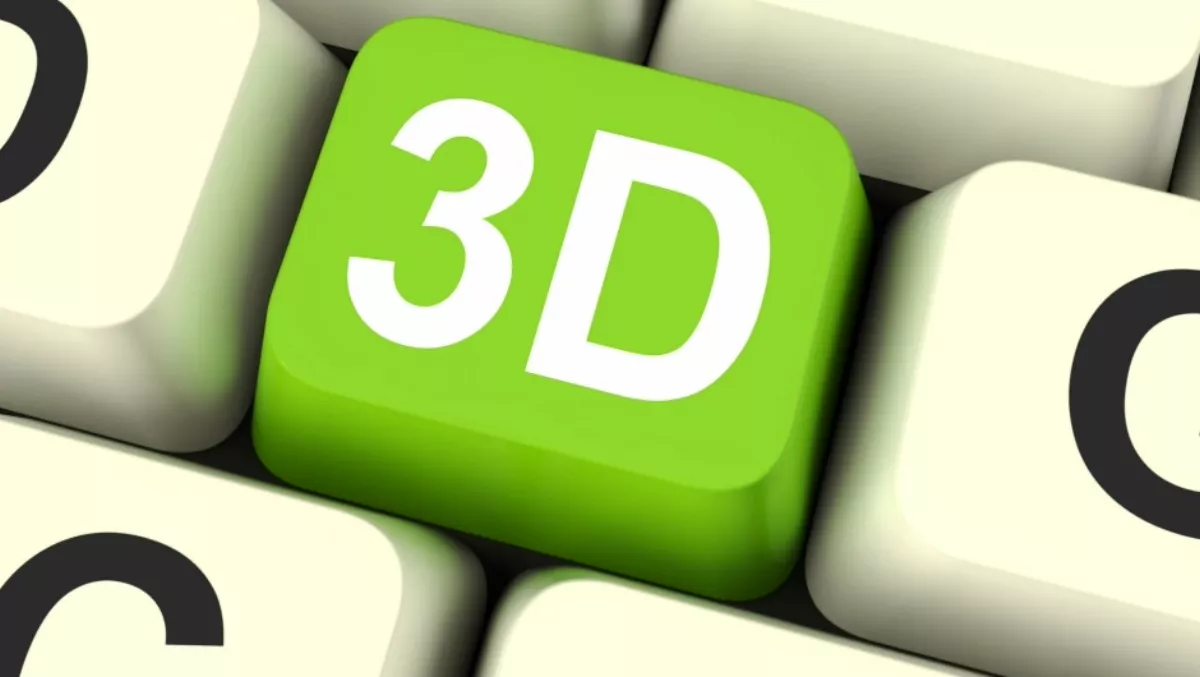 3D printing expansion unveils growth opportunities for superior materials
FYI, this story is more than a year old
As 3D printing moves into end-part manufacturing, there are more growth opportunities for suppliers of superior materials.
That's according to Frost & Sullivan, who says companies supplying printing materials should be looking to develop products that are application-based rather than adopt a one-material-fits all strategy.
The analyst firm says suppliers are keenly aware that better performing materials are required to accommodate customer specifications, and help 3D printing achieve its potential in the direct manufacturing of finished parts.
According to Frost & Sullivan, system suppliers and chemical companies have already introduced superior materials such as polyetherimide (PEI), polyaryletherketone (PAEKs), carbon-fiber reinforced grades and a wide range of performance metal powders.
"Product innovation and differentiation will go a long way in enhancing the use of 3D printing for functional part manufacturing or mass customisation," it explains.
The Emergence of 3D Printing Materials report found the additive manufacturing formulations market earned revenues of $428.1 billion in 2014 and estimates this to reach $920.4 billion in 2020.
According to the report, AM has taken off in North America and Europe, as they are the hubs of key industries such as aerospace, medical/dental and electronics that have embraced the 3D printing revolution. Similarly, China and South Korea are expected to become 3D printing hotspots for materials and equipment manufacturing.
In response, global chemical companies need to formulate a viable, long-term strategy that involves establishing manufacturing facilities in Asia as well, Frost & Sullivan says.
"While opportunities are expanding, the chemicals market is held back to some extent because most chemical manufacturers supplying raw materials and formulations do not have a dedicated supply strategy in place for the 3D printing market," explains Frost & Sullivan's Visionary Science Industry Manager Deepak Karthikeyan.
"This can be attributed to the low volumes in the market and the relatively huge investments the suppliers need to make."
Furthermore, 3D printing material suppliers, notably those that provide formulation services, observed that even though the current volumes are low, there is high demand for technical support from system manufacturers and users.
This, in turn, compels suppliers to place a heavy price tag on their materials, Karthikeyan says.
To mitigate the price and raw material challenges, solution suppliers have to scout for possible acquisition opportunities based on the product portfolio and market expertise.
According to the report, increasing adoption of fused filament fabrication and laser sintering technologies in the industrial and the consumer space are driving the demand for plastic filaments and powders respectively.
Simultaneously, even though the market for metal powders is small, they are finding uptake in industries such as aerospace, automotive and medical, which are increasingly using direct metal laser sintering (DMLS) and electron beams, Karthikeyan says.
"With concepts such as smart factories and digital manufacturing picking up pace 3D printing is expected to gain further traction across various end-user industries pushing the envelope for higher performance materials," says Karthikeyan. "Solution suppliers that provide a holistic solution to end users will dominate the market due to their proximity to the end user and comprehensive understanding of market challenges.
Related stories
Top stories