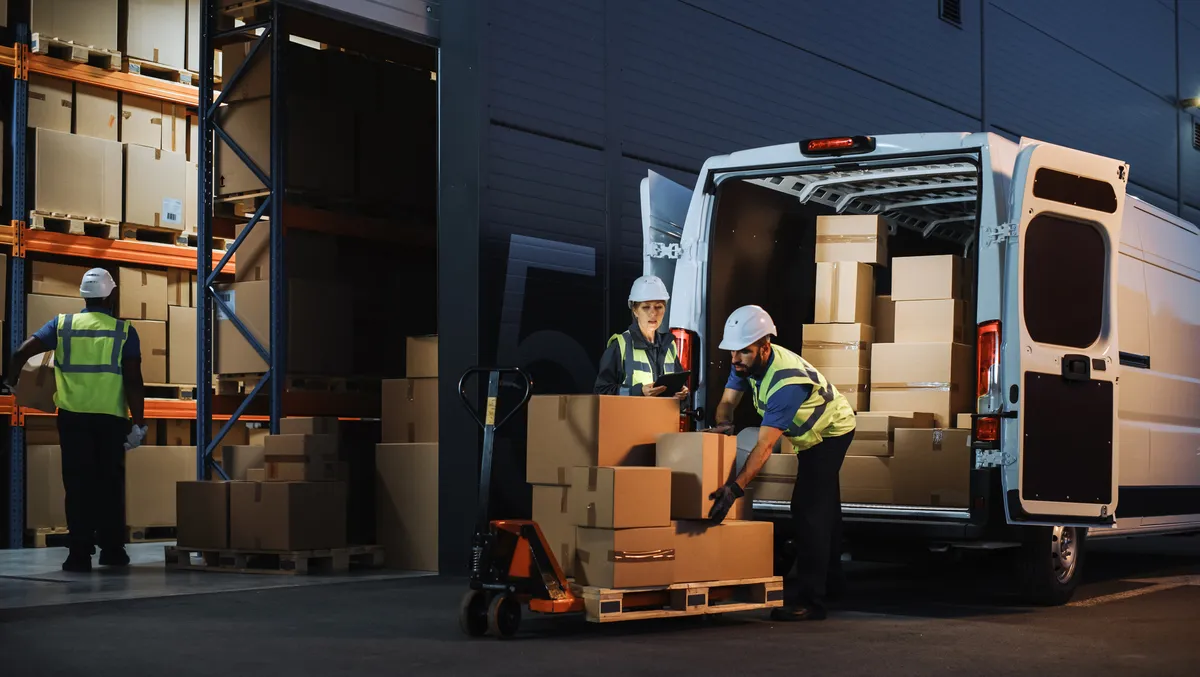 Zoom2u acquires Talcasoft to expand Locate2u's functionality
FYI, this story is more than a year old
Zoom2u Technologies, a provider of innovative and real-time tracking delivery solutions, has acquired Talcasoft transport management software to expand the reach and functionality of its Locate2u product.
The acquisition is partially funded by a recent AU$4 million secured debt facility provided to Zoom2u by Pure Asset Management.
Steve Orenstein, CEO, Zoom2u, says, "The functionality of Talcasoft would be a fantastic addition to the company's already robust offering in Locate2u. Talcasoft has more than 20 years experience in the transport logistics industry and brings industry leading insight and an amazing team to the Zoom2u business."
Mark Power, Managing Director, Talcasoft, noted the opportunity to bring the two businesses through the acquisition was transformational. "To jointly build out a tech platform with global reach and to also have the support and development capability to build out that functionality is exactly where we wanted to be."
Talcasoft's existing development team will join Zoom2u's team to continue to grow the functionality, scalability and reach of the Locate2u product.
Locate2u is a software platform designed for any delivery or service business. Its solution helps these businesses improve their route efficiency, customer delivery experience, and productivity, all while reducing the time it takes to plan routes.
Locate2u is a B2B software-as-a-service platform designed to help businesses manage their fleet of delivery vehicles. The white-label solution offers live tracking, optimised routing and live location sharing.
Its user-friendly delivery management software allows tracking workers, optimising delivery routes, sharing accurate ETAs, and providing proof of delivery once the job's done.
Using the driver app of Locate2u allows drivers to receive their bookings or deliveries. In addition, the app shows the entire route and the order of stops so that the driver knows the most efficient way to travel.
If a business does more than 20 deliveries daily, route optimisation will save it hours. The Locate2u system allows the driver to enter the bookings for the day, click a few buttons, and it will build the most efficient route.
The Locate2u system allows for building routes that best suit the client's business requirements. For example, if there need to be certain deliveries completed at certain times, it can do that. Likewise, if the client operates vehicles that can only fit a certain amount of stock in the vehicle, it can handle that. That's a lot of flexibility and can increase your business' productivity.
It all started back in 2014 with the launch of Locate2u's parent company Zoom2u. It was a delivery platform to connect local drivers with customers for fast same-day delivery. The platform rapidly grew to over 70,000 customers and has processed more than 2.5 million deliveries.
In 2019 Zoom2u made the technology available to any business with their own drivers travelling to customers. That's when Locate2u was born.
So essentially, Zoom2u and Locate2u connect customers and couriers in the cloud for fast same-day delivery. With Talcasoft joining the family, the reach and functionality of Zoom2u products are set to increase.