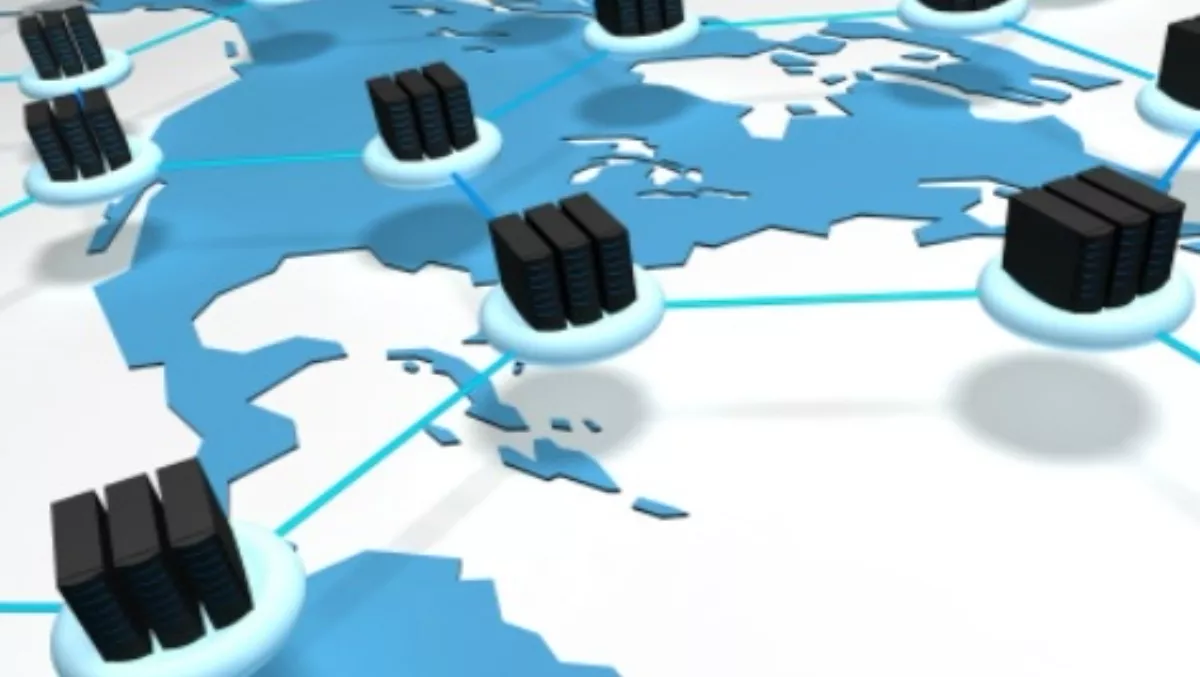 Worldwide server market revenues increase
FYI, this story is more than a year old
Factory revenue in the worldwide server market increased 1.9% year over year to $14.5 billion in the fourth quarter of 2014 (4Q14), according to IDC.
This was the third consecutive quarter of year-over-year revenue growth, as server market demand remained positive due to an on-going enterprise refresh cycle coupled with continued infrastructure investments by cloud service providers.
Worldwide server shipments increased 2.8% to 2.5 million units in 4Q14 when compared with the same year-ago period.
For the full year 2014, worldwide server revenue increased 2.3% to $50.9 billion when compared to 2013, while worldwide unit shipments increased 2.9% to 9.2 million units, a record high.
On a year-over-year basis, volume system revenue increased 4.9% and midrange system demand increased 21.2% in 4Q14 to $10.8 billion and $1.4 billion, respectively.
The volume segment was aided by a continued expansion of x86-based hyper-scale server infrastructures while midrange systems were helped by enterprise investment in scalable systems for virtualisation and consolidation.
Meanwhile, 4Q14 demand for high-end systems experienced a year-over-year revenue decline of -17.2% to $2.3 billion in advance of a major IBM z Systems upgrade announced in January.
"IDC continues to see a server market that is largely about serving the needs of two separate and distinct sets of customer workloads. Traditional 2nd Platform workloads are driving the need for richly configured integrated systems aimed at driving significant levels of consolidation while also enabling advanced management and automation in the datacenter," says Matt Eastwood, group vice president and general manager, Enterprise Platforms at IDC.
"These 2nd Platform workloads continue to represent a healthy profit pool for server vendors targeting virtual environments in both enterprise and service providers," Eastwood says.
"At the same time, new 3rd Platform profit pools continue to develop fuelled by the needs of fabric-based disaggregated software defined environments. This 3rd Platform market continues to witness a build-vs.-buy battle for next generation workloads, which are stateless, scale horizontally, and do not assume infrastructure resiliency."
Overall Server Market Standings, by Vendor
IBM closed the divestiture of its x86 server business to Lenovo on October 1, 2014 and the vendor market shares represent the impact of this transaction.
HP assumed the number 1 spot in the worldwide server market with 26.8% market share in factory revenue for 4Q14, as revenue increased 1.6% year over year to $3.9 billion. HP experienced solid demand for its x86-based ProLiant servers, particularly in the EMEA, Asia/Pacific, and Japan.
Dell moved into the number 2 position in the worldwide server market for the first time following a server revenue increase of 11.9% year over year to $2.4 billion holding 16.7% factory revenue market share in 4Q14.
IBM held the number 3 spot with 13.7% share for the quarter as revenue decreased -48.0% year-over-year to $2.0 billion in 4Q14. Although most of IBM's revenue decline was attributable to the divestiture of its x86 server business, IBM did experience double-digit year-over-year quarterly revenue declines for both its POWER Systems and z System mainframes in the quarter.
Lenovo took the number 4 position with 7.6% market share following its acquisition of IBM's x86 server business.
Finally, following a year-over-year revenue increase of 19.1% to $770 million, Cisco rounds out the top 5 server vendors holding 5.3% factory revenue market share in 4Q14.
"Public cloud service providers continue their hyperscale deployment march as both large and mid-sized service providers expand their datacenter footprints to meet growing cloud services demand, led by cloud hosting services," says Kuba Stolarski, research manager, Enterprise Servers at IDC.
"As we look forward over the next few years, server demand will continue to see aggressive hyperscale growth, as well as interrelated greenfield opportunities attached to Internet of Things solutions.
"As IoT grows, generating increasing amounts of data, network traffic, and demand for real-time analytics, new server designs and new methods of deploying compute capability will continue the transformation of the server market deep into the 3rd Platform," Stolarski says."
Top Server Market Findings
· Regionally, Asia/Pacific experienced the sharpest revenue growth with a year-over-year increase of 15.8% in 4Q14. Europe, Middle East and Africa (EMEA), Japan, and the United States also experienced positive year-over-year growth of 1.2%, 1.5%, and 1.0%, respectively. China once again exhibited significant growth with year-over-year revenue up 26.2% to $2.0 billion. The top 4 Chinese OEMs – Inspur, Huawei, Lenovo, and Sugon – all grew revenue by more than 50% on a year-over-year basis as the China market crossed the $2 billion quarterly revenue threshold for the first time.
· Demand for x86 servers improved in 4Q14 with revenues increasing 7.1% year over year in the quarter to $11.5 billion worldwide as unit shipments increased 2.9% to 2.5 million servers. HP led the market with 31.3% revenue share based on 4.6% revenue growth over 4Q13. Dell retained second place, securing 21.1% revenue share following 11.9% year over year revenue growth.
· Non-x86 servers experienced a revenue decline of -14.0% year over year to $3.0 billion, representing 20.7% of quarterly server revenue. This was the fourteenth consecutive quarter of revenue decline in the non-x86 server segment. IBM leads the segment with 66.1% revenue share following a year-over-year revenue decrease of -19.2% when compared with the fourth quarter of 2013. IDC also began to see early stage revenue from ARM server sales in 4Q14 largely the result of HP Moonshot system deployments.
Related stories
Top stories