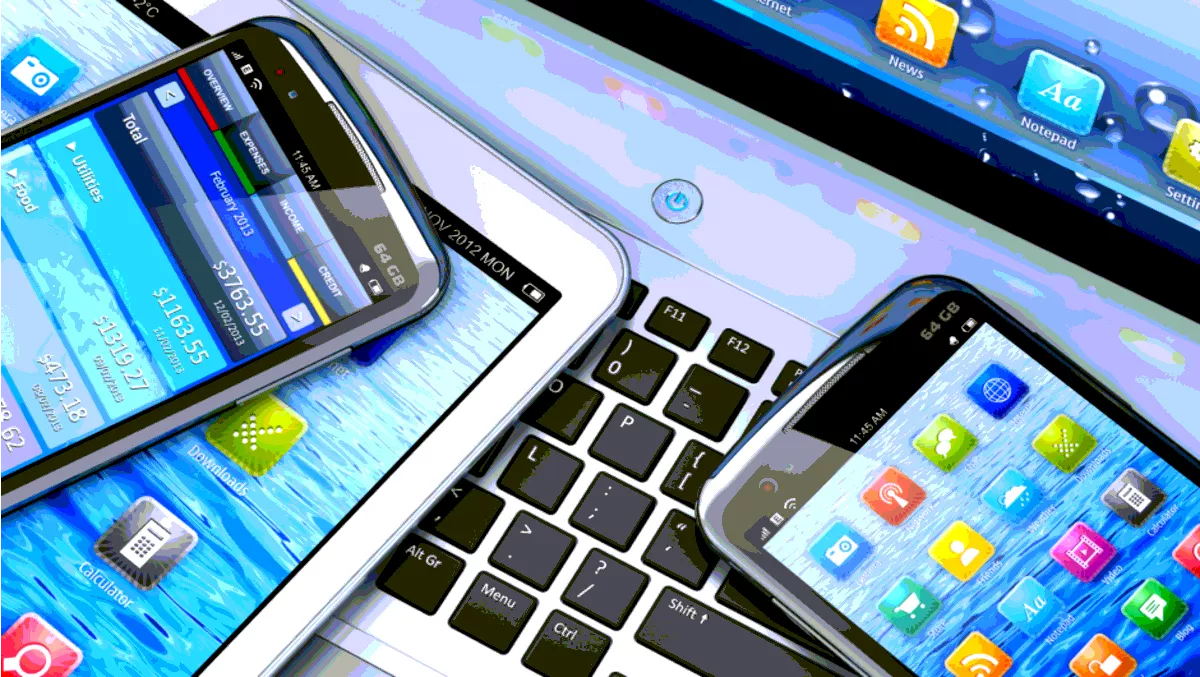 World's largest region for mobility: APAC
FYI, this story is more than a year old
Asia Pacific (excluding Japan) is set to become the largest region in the world in terms of mobility related spend, according to new forecasts from IDC.
The analyst firm says enterprise and consumer spending on mobile devices and related software and services in the region will reach $578 billion by 2019, up from $514 billion in 2015.
IDC says that while the overall growth in the mobility market may seem muted, the underlying trends show significant shifts across technology, geography and industry segments.
"As hardware growth matures, software- and services-related spend will ramp up as organisations across industries start exploring the opportunities created by mobility solutions," the company says.
IDC's forecast shows software revenues will double from today's levels, reaching US$2 billion by 2019 as the app economy blossoms across the region.
However, the company says monetisation models for these apps will still be primarily services-driven with the app acting more as a conduit to acquire customers. IDC says it expects the services component in Asia Pacific to reach US$332 billion by 2019, growing even bigger than hardware that is expected to touch US$243 billion by 2019.
From a geographic perspective, China will dominate spend across the technology categories in the region, with services already bigger than the hardware spend there, IDC says.
Emerging Asian countries, however, continue to see growth in hardware spend as many consumers and enterprises in these markets embrace mobile solutions for the first time.
These trends are consistent with the findings from IDC's Enterprise Mobility MaturityScape study, which shows mature markets moving towards mobilising business processes through apps and related services while enterprises in emerging Asian countries are still working on mobilising their employees.
According to IDC, public sector spending will continue to remain relevant in Asia Pacific, with spending expected to reach nearly US$25 billion by 2019 at a CAGR of 6%.
The company says this growth is partly driven by governments in the region looking to embrace Digital Transformation (DX) to better serve their citizens.
"Rapid urbanisation and a still-healthy GDP growth across emerging markets in Asia will drive mobility-related spending in the infrastructure sector (telecoms and utilities) as more consumers look to connect online, making it the fastest growing vertical in the region at 7% CAGR through 2019," IDC explains.
"Mobility has had a significant influence in Asia, creating unique markets and business models that cater to a new generation of consumers embracing a mobile-first world," says Avinash K. Sundaram, research manager for Enterprise Mobility at IDC Asia/Pacific.
"A great example of this trend is WeChat in China, which started as a messaging app rival to WhatsApp but has now transformed itself into a social commerce platform where consumers find and pay for services ranging from food to movies and even transportation," he says.
"The next few years will be an inflection point for mobility in Asia as many such new services and business models are created, making Asia the world's largest region for mobility," Sundarm explains.