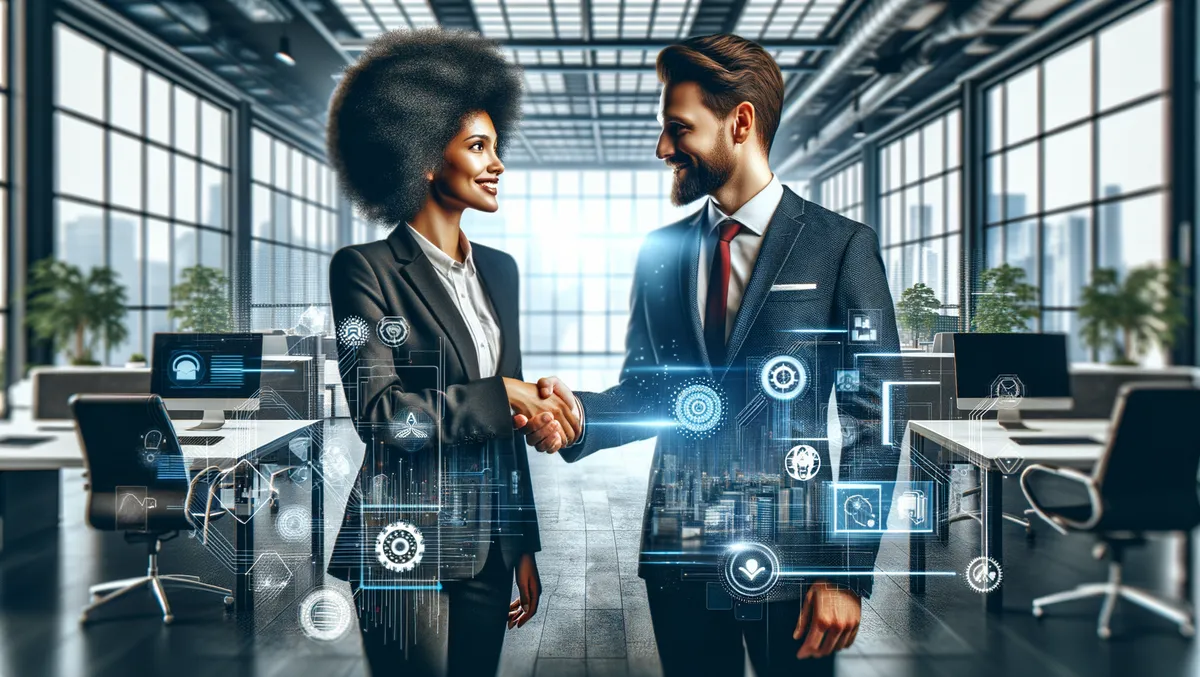 WorkJam bolsters digital workforce solutions through Quay Consulting partnership
WorkJam, a digital frontline workplace solutions provider, has announced a promising collaboration with Quay Consulting, an Australia- and Singapore-based professional project delivery organisation.
The partnership, which signifies a significant step for WorkJam, aims to enhance the organisation's features and capabilities while solidifying its position at the forefront of digital frontline workplace solutions.
Quay Consulting was founded in 2006 to support organisations undergoing significant change. As project consulting and delivery specialists, Quay ensures that clients are set up for success to deliver fit-for-purpose project and transformation outcomes.
Quay Consulting has over 17 years of experience and cross-functional technical proficiency in project delivery, change management, and governance in workforce management transformation. Quay has delivered WFM transformation within retail, aged care, childcare, Government, not-for-profit, hospitality, and the arts across Australia and the Asia Pacific.
WorkJam considers Quay Consulting's deep-seated knowledge of the Asia-Pacific (APAC) region and long-standing history of delivering successful projects invaluable to the partnership.
WorkJam was founded in 2014 to improve the lives of frontline workers. As the world's expert digital frontline workplace, WorkJam combines communication, task management, scheduling tools, learning, and more, all on one app. It is the only complete and unified system designed to revolutionise how HQs and their frontline work together, boosting efficiencies and productivity.
This collaboration intends to offer more significant support to clients, streamline deployment and strategy around WorkJam's implementation, and further boost organisational performance and productivity.
Another remarkable benefit of this partnership lies in the advantages for frontline workers. They will be able to access WorkJam's digital tools quickly, ensuring flexibility, recognition, and clear advancement pathways. As a result, this collaboration can effectively reduce the gaps that exist between hourly and salaried workers.
Andrew Myers, the Managing Director at WorkJam APAC, expressed his positive attitude toward collaborating with Quay Consulting. He emphasised that the partnership aims to leverage both companies' extensive knowledge and expertise, ultimately leading to successful project outcomes and timely delivery for their APAC customers. Myers also highlighted the cost-effectiveness of this collaborative model.
Andrew Myers says: "The partnership with Quay Consulting will see our APAC customers benefit from years of collective knowledge and expertise, ensuring project success and on-time delivery in a cost-effective model."
Piers Wilson, the Managing Director at Quay Consulting, echoed Andrew Myers's positive sentiments. Wilson stressed the importance of their commitment to value-driven standards in ensuring client engagement. He highlighted that partnering with WorkJam, whose goals align with Quay Consulting's, strengthens their dedication to delivering high service to their clients.
Piers Wilson notes: "Our commitment to value-driven standards is important for ensuring the engagement of our clients. Partnering with WorkJam, whose goals align with ours, reinforces our dedication to providing this level of service."
The partnership is set to serve diverse industries, including retail & hospitality, manufacturing, healthcare, services & distribution, and banking & financial services.
This strategic alliance brings together two organisations with a joint mission: to bring formidable solutions to frontline workforce management, potentially reshaping the digital workplace's future.