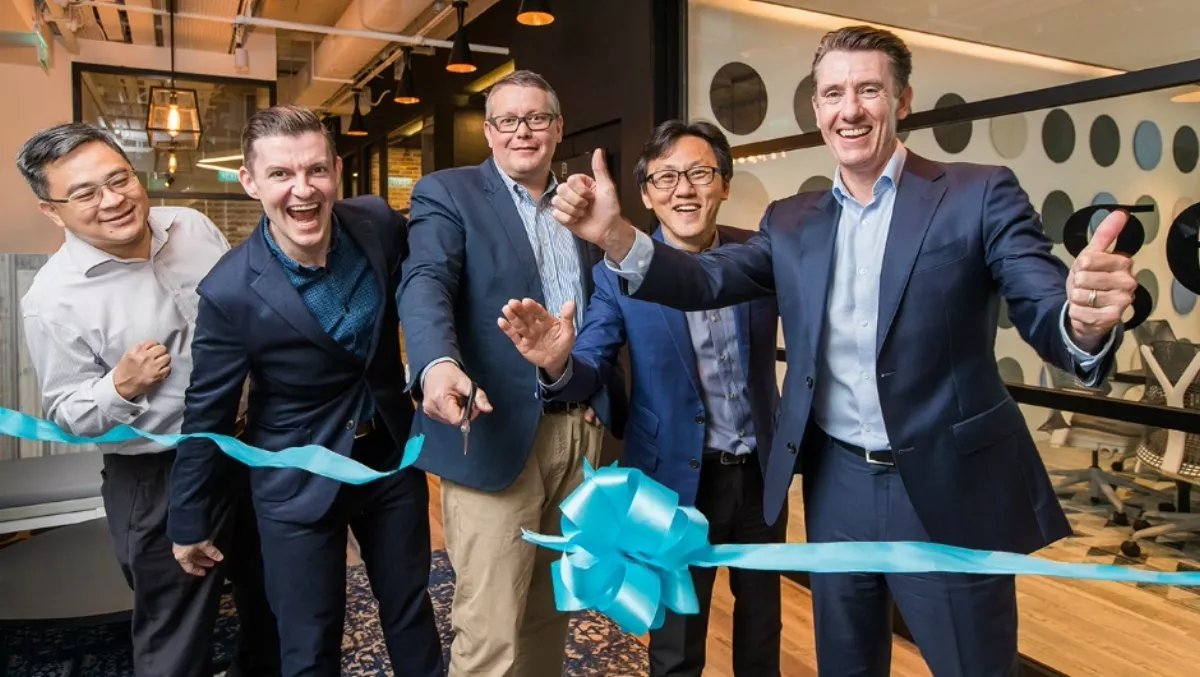 Whispir sets sights on Singapore channel & blue chip customers
FYI, this story is more than a year old
Cloud communications provider Whispir has officially opened its Singapore office this week, hailing the country as its hub for continued product innovation and expansion across Asia.
Whispir describes itself as a cloud platform that automates communications. It provides Communications Applications as a Service (CAaaS) to bridge communications gaps between devices, systems, businesses and people.
The company has scored a number of blue chip customer wins in Singapore over the last 12 months, Local Singapore customers include AIA Insurance Singapore, Chubb Insurance, Assurity and IBM.
The company has also experienced a 48% increase in new customers and has also grown its revenue more than 100% year-on-year in Asia.
The company is also strengthening its channel partner relationships in the region. The company says partnerships with the likes of IBM, Telstra, StarHub, Trilio and Telkomtelstra have been a key part in Whispir's growth.
The channel partnerships also offer 'enormous potential' for the company's expansion in both Singapore and Asia.
"Singapore has played an important role in Whispir's recent growth and expansion," Comments Whispir's CEO and Chairman, Jeromy Wells.
Wells helped to open the new Singapore office this week; which is situated at One Raffles Quay, South Tower 1. The office will provide a fresh space for innovation.
The new office will also support the company's growing team, which has expanded 33% since June 2016. It plans to double its headcount by 2020.
Whispir will also boost its sales team and customer service staff to support both existing and future customers in the region.
The company intends to build what it calls a 'centre of excellence' in Singapore as it invests in local talent to focus on product vision.
"Singapore is renowned for its incredible talent and leadership in the race for innovation. Investing in our team will build a strong, experienced foundation to support the next phase of Whispir's growth," Wells says.
In addition to its new Singapore office, Whispir has offices in China, Australia, New Zealand and the United States.
Last year the company raised AU$11.75 million in Series A funding, which was used to support growth in Australia and New Zealand.
"Whispir is becoming the communications glue of the future enterprise software ecosystem. We have a bold vision for further expansion. The growth we have achieved so far will be accelerated by building on our strengths with a product pipeline that includes AI, the internet of things and data analytics," Wells concludes.
Related stories
Top stories