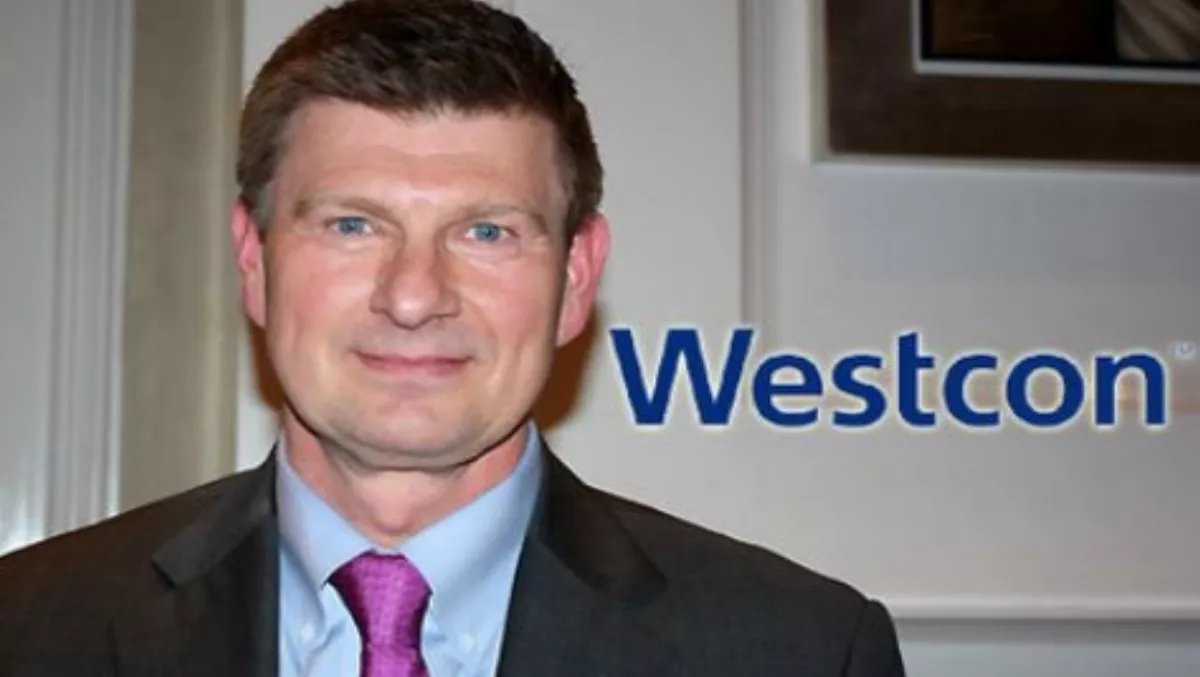 Westcon: New brand, expanded cloud focus and bumper financials
FYI, this story is more than a year old
Westcon has recorded 50%+ growth across its core focus vendors in Australia and New Zealand, as the distributor increases its cloud focus and gears up to launch its Comstor brand locally.
Dave Rosenberg, Weston Australia and New Zealand managing director, says the company ogged growth of 50%+ across its core focus vendors across ANZ in Q1.
While Rosenberg was happy to disclose that Australian growth was up 40%+, on the New Zealand side he says only that growth has been 'solid' with the New Zealand market 'quite tough at the moment for everyone'.
"We have come off our first quarter and I'm pleased to report very strong year on year growth [for Australia]," he says. "It has been very good and very pleasing," he adds.
"Certainly, there are some strong areas in the business, security being one of them."
Meanwhile the Comstor brand launched in New Zealand today, with the full Cisco portfolio, with the brand launching in Australia in September.
Dolph Westerbos, Westcon chief executive, says everywhere else in the world Westcon goes to market with two brands: Westcon and Comstor – the distributor's Cisco and Cisco eco-system business.
"We are rolling out Comstor as our go to market brand and we're building our Cisco teams in Australia and New Zealand as well," he says.
Westerbos says Cisco is a big part of the company's business, and a big player in cloud.
"For New Zealand we are moving Cisco and it will be a dedicated Cisco business," Rosenberg says.
"In Australia, we are still reviewing that," he adds.
Globally, Comstor in some markets includes complementary vendors off the back of the Cisco eco-system.
"It may be likely that NetApp will be in there for example," Rosenberg adds.
"Cloud by definition crosses borders," Westerbos says. "For us as an organisation it means we have to look the same as well around the world.
"In a way, cloud is driving this change as well," he adds.
Westerbos says the company is shifting and expanding its traditional heritage into a digital heritage as well.
That move to cloud will see the vendor mix for Westcon changing 'hugely'.
While the company has traditionally specialised in a few key areas of technology – primarily security, UCC and data center space – with just 15 key global vendor relationships making up 90% of the business, the vendor base for cloud will be larger.
Westerbos says the 'very deep' relationships which Westcon has with key vendors provided a way for the company to differentiate itself and provided the 'value' aspect as a value added distributor.
"That is no longer possible in the digital space. There are literally thousands of new services out there.
"Our role becomes very important, because for our customers it become very confusing – who do you go with, who is credible, who has staying power in the space.
He says while he doesn't want Westcon to lose its specialisations heritage 'it's not that same 15 that is going to be the digital offers'.
With that in mind the company has established a digital vendor management team, which works with the likes of Purple WiFi and Symantec.
"These are all very different look and feel vendors."
Westerbos says Westcon's responsibility is to help the resellers, selecting key vendors and 'weaving through the forest of offerings out there'.
"Our heritage of focus and specialisation will stay, but this vendor landscape is becoming much broader, and the need for us to drive selection becomes much more important."
He says the group of 15 key vendors will be complemented by 'literally dozens and dozens of vendor solutions'.
Westerbos' comments come as the company begins its United States pilot of BlueSky. Unlike the offering available in New Zealand and Australia, the US service is an integrated offering, with BlueSky integrated onto the SAP platform.
The digital distribution platform which is in use across ANZ has been a standalone BlueSky platform.
The US trial will see offerings from Cisco and two other vendors made available to around half a dozen resellers.
Global go live is expected in October.
Westerbos says over the past 18 months the distributor has been doing a lot of learning and piloting.
"But we are really shifting our strategy dramatically towards this part of our business.
"Over the last five years the company grew a lot geographically and did a lot of acquisitions to get into more countries, which has created that global presence that we think is very valuable.
"But we are shifting now from a geographic focus to a capability focus.
Westerbos says the company is now looking for IP acquisitions, particular in the analytics side, similar to what it did with its 2014 acquisition of Verecloud, which it purchased for its digital distribution platform.
"And we're putting all our investment dollars now towards the services that enable resellers to make their move to the cloud, and IP acquisitions that can help us in that way."
Related stories
Top stories