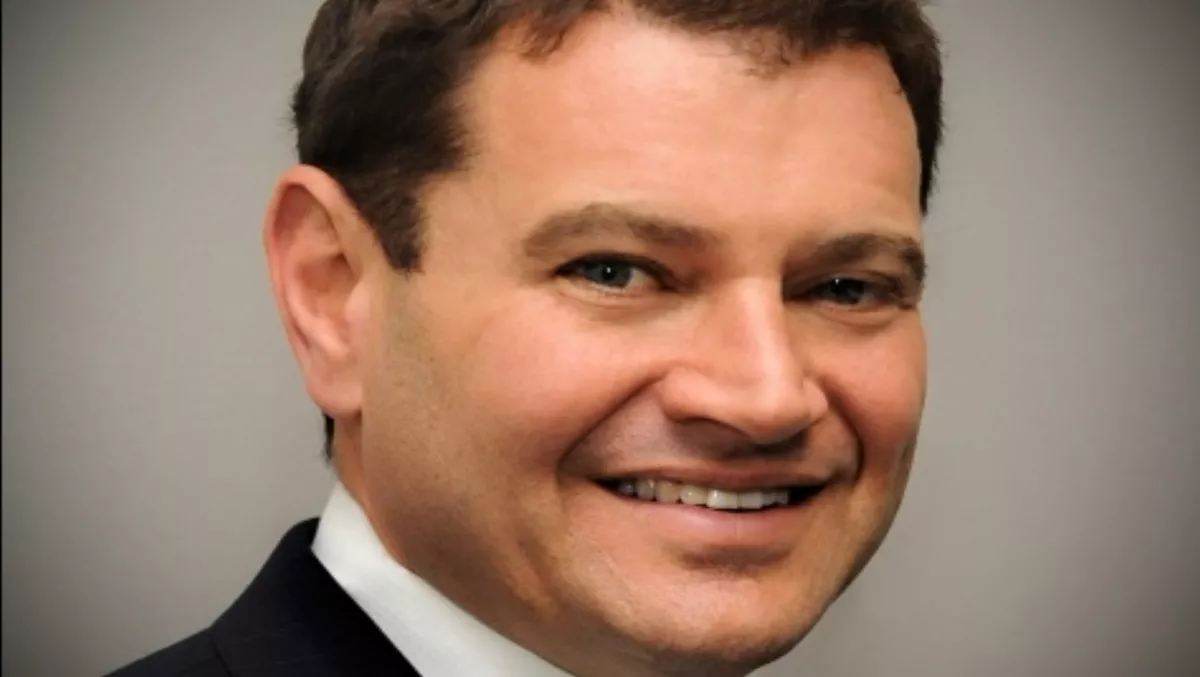 Westcon-Comstor: Helping resellers grow profitability and services around Cisco
FYI, this story is more than a year old
​Westcon-Comstor expects to give its Australian Cisco resellers the edge with the launch of the company's Westcon-Comstor brand locally.
The brand launched last month, and Dave Rosenberg, Westcon-Comstor Australia and New Zealand Managing Director, says partners will reap the benefits of the dedicated focus it provides for Cisco networking, collaboration, security and data center solutions.
"It is a dedicated value-added distributor of Cisco solutions through a network of specialty resellers or partners, and it's about us helping them to create unique programs and provide exceptional financial and technical support to accelerate their business," Rosenberg says.
The launch of Westcon-Comstor in Australia brought the country in line with the rest of the world, where Westcon-Comstor has already been using Comstor as its go-to-market for Cisco solutions.
"Given Cisco is such a large part of our business here in Australia – but also recently being appointed the full portfolio in New Zealand and having a very successful start to that – it made sense to launch Comstor in the local market," Rosenberg says.
Rosenberg says a large percentage of Westcon-Comstor's Australian business and resources were already focused around Cisco.
Westcon-Comstor's year on year growth is running above what IDC says is the market average, and Rosenberg says Westcon-Comstor's Cisco business 'has been a massive part of that'.
"We've had exceptional growth in both Australia and New Zealand around Cisco in the past 12 months," he says.
Rosenberg says from a partner perspective, the launch of Comstor allows Westcon-Comstor to 'refocus on the four architectural pillars of Cisco, being enterprise networking, collaboration, data center and security'.
While Comstor may be new to the local market, it has a long heritage globally, having originally been founded in 1985 as Cisco's first global distribution partner.
Westcon-Comstor is the second largest Cisco distributor globally and is widely acknowledged by Cisco as the voice of Cisco strategy.
With teams in more than 70 countries across six continents, and 110 offices shipping to more than 170 countries, Comstor 'is reasonably big', quips Rosenberg.
He says Comstor provides resellers with the opportunity to leverage off the global strength of Comstor and its solutions programs.
"From the partner perspective, it brings a dedicated Cisco distributor, focused around those four architectural pillars of enterprise networking, collaboration, data center and security.
"And we are putting together a number of unique go-to-market methodologies which are proven around the world," Rosenberg says.
"They will offer a unique opportunity for the partners to grow their profitability and services opportunity around Cisco."
One of those market methodologies is Edge, Comstor's partner Engage, Develop, Grow and Extend program.
Rosenberg says engage is all about partners engaging with Comstor and gaining access to core services. Develop is about developing a Cisco practice and enhancing new business visibility, while grow is about resellers growing their capabilities with Cisco's architectures. The final step is extend, or reviewing and reaching into new markets.
"It is a four stage process," Rosenberg says. "And wrapped around that we've got a number of other programs including executive relevant selling and Leap into Data Center, a one-day tradeshow focused on enabling data center resellers to best address customers' IT infrastructure demands."
Comstor Academy, which offers a range of training and certification options, and Comstor Cup are also among the 'blueprints' Westcon-Comstor will bring to market in Australia, he says.
"And then our cloud service plugs into that as well," he adds.
"Edge is about a journey and the programs are a programmatic approach that help around Edge.
"It's about adding value and assisting partners where they need it."
Rosenberg says although technology is becoming more simplified, the way it is being used it is becoming more complex and Westcon-Comstor aims to assist its resellers to position themselves and enable them to use the value-add services Comstor offers, as they require them.
"The offerings and methodologies we bring to market, plus our Edge program will offer a unique opportunity for partners to grow their profitability and services opportunity around Cisco," he says.
Rosenberg says resellers will also notice dedicated Cisco teams in Australia and New Zealand, purely focused around Cisco and the ecosystem Cisco drives.
Comstor has 30 staff in Australia.
"We're really excited about the opportunity this all brings," says Rosenberg.
Related stories
Top stories