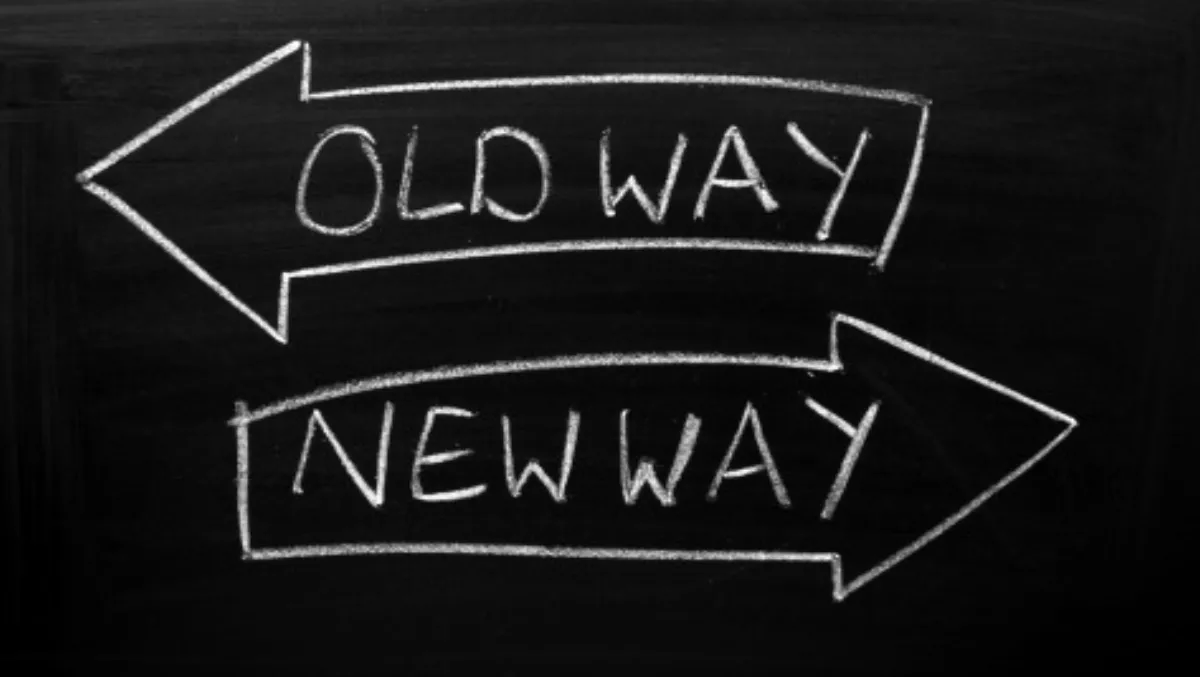 Westcon: Agent of channel change
FYI, this story is more than a year old
IDC's Adam Dodds has joined forces with Westcon to outline the massive change being wrought not only on the reseller channel, but on Australian businesses as well.
Dodds reinforces with figures, that Australian businesses of all sizes are undergoing massive change and that the pace is accelerating – and we're just at the start of it.
He says more than 75% of Australian organisations believe they are underway with their digital transformation.
"It is that sense of belief that makes it real."
Both distributors and their channel partners have been under pressure in this time of business change.
More than a decade ago the slide in core margins started for IT resellers and system integrators, with the general consumer products, known by distributors as breadth or volume brands, first to be impacted.
The erosion of margins for consumer products focused the channel increasingly on business and enterprise products, which historically enjoyed fatter margins. It also created unusual situations like the move for some traditionally consumer retail outlets into the provision of IT products to commercial organisations.
In the last five years or so, the margin pressure has reached into the enterprise product ranges that system integrators sell also. The saviour for system integrators has been the growth in development, integration and services revenues.
All of this change doesn't even compare with the tsunami of change that cloud will wreak on traditional channel models in coming years.
IDC's Dodds believes channel partners selling to enterprise customers have just five or six years, or a maximum of two technology refresh cycles, before the current on-premises and services business model won't exist.
The killer of this current system integrator business model is going to be more sophisticated and aggregated cloud services which IDC research calls converged integrated services and software defined infrastructure.
Dodds also sounds a note of caution, saying CXOs are currently challenged and finding their own role in the changing digital landscape.
Westcon's role
Why, you might ask, would Westcon be putting this prediction in front of channel partners?
It's because they see themselves as the change agent which will help channel partners maintain existing revenues while moving to the new integrated and cloud based services.
Westcon has been a global leader in the 'digital distribution' space, with its ANZ team at the forefront of the developments for Westcon globally.
Last year, then global CEO Dolph Westerbos stated simply that 'Cloud is the next stage in distribution. Westcon Group began as a distributor of physical product; we then became a leader in distributing software; and we will now lead the way in services distribution.'
The distributor launched its cloud platform in mid-2014 offering cloud services from a range of vendors including Symantec, Cisco and Amazon and has continued to forge a pathway into cloud.
Westcon Cloud Solutions will launch in Australia in mid-June.
It's a path the distributor is keen to encourage its partners along, but one it fears many are taking too long get on-board with, with Darryl Grauman, Westcon APAC services and cloud director, telling ChannelLife earlier this year that he feared a lot of resellers weren't switching their thinking to move quickly enough into the cloud.
Dodd's keynote should have further helped drive that message home.
Related stories
Top stories