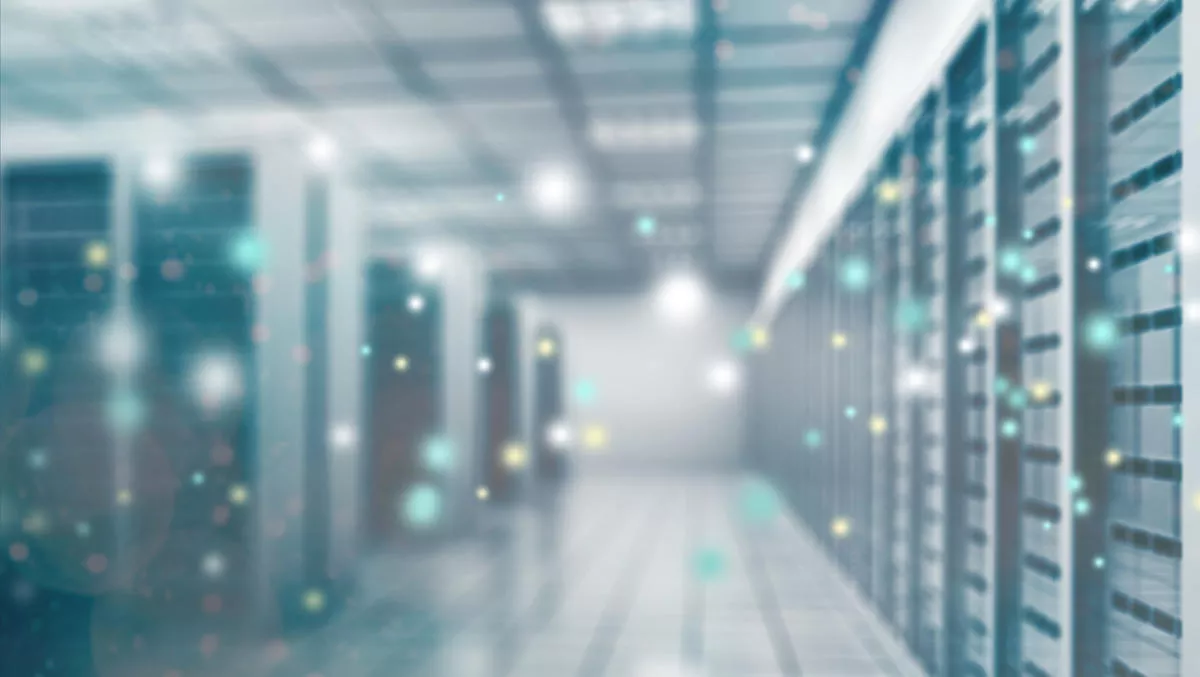 WD's new bunch-of-flash shared storage solution
Mon, 29th Jun 2020
FYI, this story is more than a year old
Western Digital has announced new data center infrastructure solutions designed around Ultrastar NVMe SSDs and NVMe-oF.
The new dual-port Ultrastar DC SN840 NVMe SSDs and in-house RapidFlex NVMe-oF controllers are standalone solutions that combine to create the OpenFlex Data24 NVMe-oF Storage Platform, a new shared storage JBOF (Just a Bunch of Flash) enclosure that allows connection for multiple hosts over a low-latency Ethernet fabric network.
Industry analyst firm IDC expects hyperscalers, OEMs and end-user IT organisations to continue to transition away from legacy SATA and SAS interfaces, with NVMe on track to reach more than 55% of total enterprise SSD units shipped in 2020 and grow at a 2018-2023 CAGR of 38%.
"The future of flash is undoubtedly NVMe as it's all about speed, efficiency, capacity and cost-effective scalability, and NVMe-oF takes it to the next level," says IDC research vice president Jeff Janukowicz.
"Many high-performance applications have quickly become mainstay drivers of key business functions and we can expect this to further expand NVMe in data centers for global enterprises. With Western Digital's long history of NAND Flash innovation and an integrated portfolio of NVMe SSDs and new data fabrics solutions, the company is well-positioned to help customers fully embrace NVMe and get the most out of their storage assets.
The Ultrastar DC SN840 Gen3.1 NVMe SSD is the company's third-generation solution with a vertically integrated in-house NVMe controller, firmware and 96-layer 3D TLC NAND technology.
The new NVMe SSD enables enterprise customers to transition from SATA and SAS to NVMe, with performance of up to 780K/250K random read/write IOPS and capacities up to 15.36TB in a drop-in U.2 15mm form factor.
Its enterprise-class features include 1 and 3 DW/D endurance levels, full power-loss protection and TCG encryption.
It suits the needs of mission-critical applications that require superior read/write and mixed workload performance, low latency and dual-port high availability, including high-performance computing (HPC), cloud computing, SQL/NoSQL databases, virtualisation (VMs/containers), AI/ML and data analytics.
OpenFlex Data24 NVMe-oF Storage Platform
Traditional data center infrastructure can limit the full potential of NVMe SSDs, resulting in underutilisation of storage resources, inefficient data silos and costly operational expenses.
OpenFlex Data24 enables the full bandwidth of Ultrastar NVMe SSDs to be shared by multiple hosts over a low-latency Ethernet fabric as if they were locally attached to the PCIe bus inside x86 servers.
This allows data center operators to scale-up capacity and more efficiently utilise disaggregated Flash storage to achieve greater performance.
Launching with up to 24 hot-swappable Ultrastar DC SN840 NVMe SSDs, OpenFlex Data24 provides shared storage capacity of up to 368TB in a 2U form factor.
The design incorporates newly branded RapidFlex RDMA-enabled NVMe-oF controllers for high network connectivity and extreme low power, allowing up to six hosts to be directly attached with 100Gb Ethernet without the need for an external switch.
RapidFlex controllers provide sub-500 nanosecond latency for projected platform performance topping 13M IOPS/70GB/s when adding up to six network adapters to the OpenFlex Data24.
The OpenFlex Data24 can be attached as shared storage in high-performance infrastructure deployments or utilised as a disaggregated resource to compose virtual storage systems.
The platform is fully interoperable with the award-winning OpenFlex F-series.
Shipments for the Ultrastar DC SN840 NVMe SSD will begin next month and the OpenFlex Data24 NVMe-oF Storage Platform is scheduled to ship in late 2020 with a five-year limited warranty. RapidFlex NVMe-oF controllers are available now.