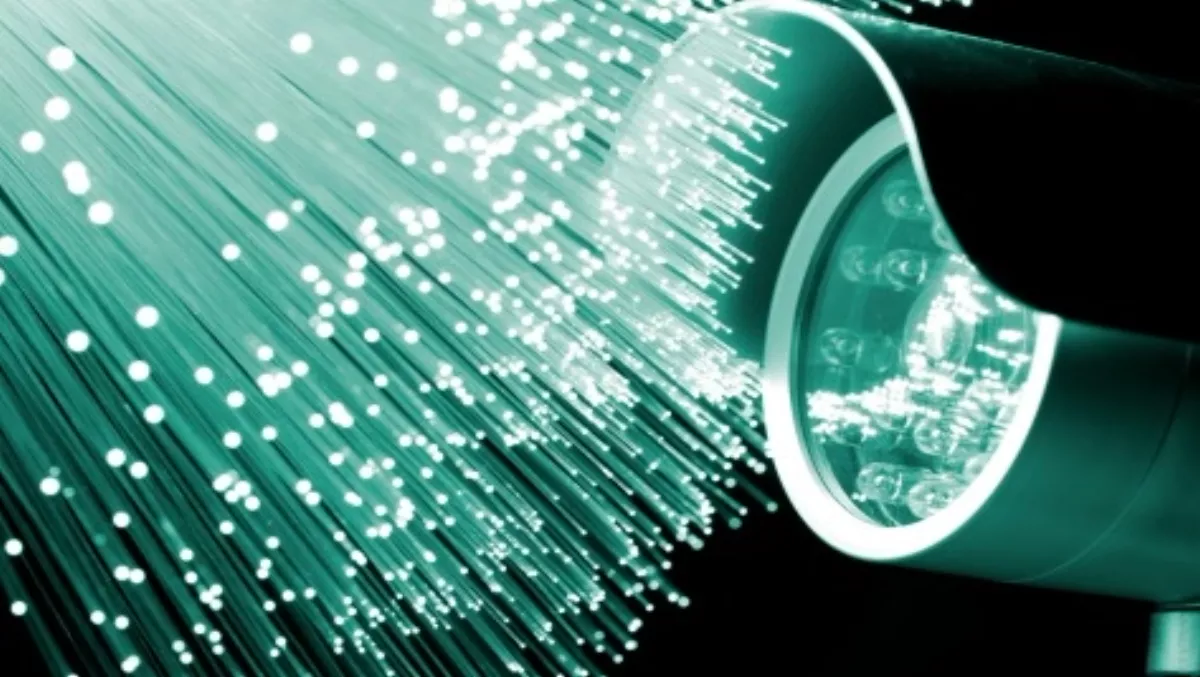 Video surveillance securing new business for Aussie IT resellers
FYI, this story is more than a year old
Video surveillance is helping Australian reseller secure new business according to the global market leader in the video surveillance sector.
Axis Communications, which is being acquired by Canon in a US$2.8 billion deal, offers a range of IP video surveillance equipment including intelligent video surveillance offerings.
Magnus Zederfeldt, Axis Communications regional director, says while a lot of larger enterprises and mid-sized companies have already begun the move to IP-based video, and away from analogue, there's still massive growth opportunity.
"There are still a lot of legacy systems installed out there so there is a very big market for investing in IP systems," he says.
"The technology shift [to IP] is a big, big opportunity for IT integrators, resellers and installers."
Zederfeldt says while IP video surveillance has been around for nearly 20 years – Axis claims it started the shift to IP technology back in 1996, when it invented a networked video camera – it is only in recent years that the technology shift has really taken off.
He says globally, video surveillance is a growth market which he believes will experience double digit growth 'for at least the next 10 years'.
"We have major growth in all segments of the market, but at the moment we're growing fastest in the enterprise space," Zederfeldt says.
He says while many enterprises already have some IP surveillance, there is still 'a lot of legacy out there in enterprise, so it's a huge opportunity'.
The Swedish company is 100% channel with Ingram Micro, Hills and Anixter as its local distributors. The company already has a 'quite big' presence in Australia, with 16 staff here and offices in Melbourne, Sydney, Perth and Brisbane.
Zederfeldt says the market offers great opportunity for IT resellers and is 'a natural fit'.
"Traditionally video surveillance was sold through [specialist] security companies and installers.
"But that's changed. Some of the traditional resellers have re-educated themselves to understand IP and networking, but we're also seeing a lot of IT resellers adding video surveillance to their portfolio.
"Every sale of an IP camera requires the IT department or IT manager to be involved because it will end up on the network," Zederfeldt says.
IT resellers already have an inside edge, he says, as they are viewed as trusted colleagues by the IT department customers.
"The IT department trusts colleagues from the IT side of the industry better than security companies, often," he says.
Zederfeldt says resellers don't need to have a huge understanding of video surveillance to join Axis Communications' partner programme. However, they do need to be prepared to train, he stresses.
"We do demand you get yourself educated and we offer the training, including certification.
"While an IT company will know everything about IT infrastructure, switching and storage, they will need to learn about what camera with what lens to use in what room, and how to reintegrateit all into the network."
The company charges a minimal fee for a two day classroom training, which includes a camera 'because we want them to take it home and play with it'.
Zederfeldt says a growth area at the moment is intelligent video, which can provide image analysis – for example flagging which cameras a security guard should be checking when they're monitoring multiple cameras, searching video data bases, of counting people through a retail premise.
"It's growing very fast.
"For many years people talked about it, but in the last few years it's really become easy enough to install, integrate and use, and to some extent affordable."
Related stories
Top stories