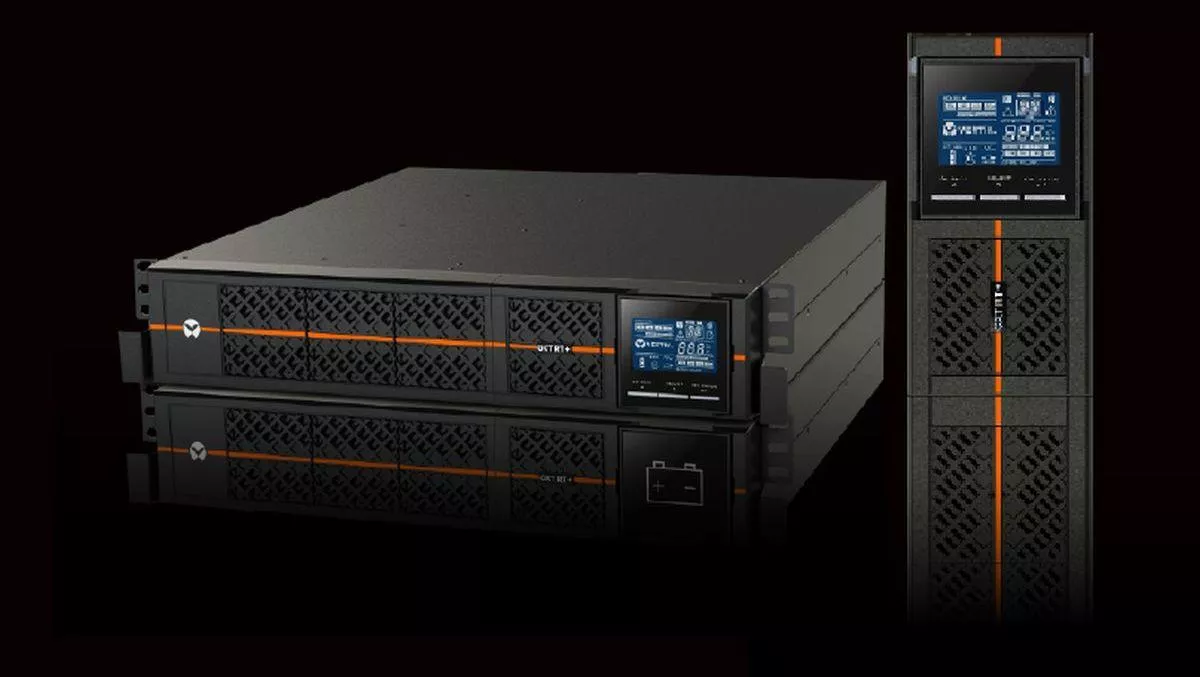 Vertiv launches new range of UPS equipment for edge & branch offices
FYI, this story is more than a year old
Vertiv has this week launched a new range of on-line double-conversion uninterruptable power supply (UPS) systems.
The Liebert GXT RT+ range is available from 1 to 3kVA, offering power outage protection that is less expensive than other Liebert GXT models.
The range includes a high unity power factor of 0.9, enabling continuous and reliable power to more connected devices. It can be used in a wide range of edge computing applications, including branch offices, point of sale (POS) systems, mobile stations, and small server rooms.
Vertiv Asia director of rack UPS and integrated solutions, Andy Liu, says, "Now more than ever, these industries are faced with the growing challenge of keeping their IT systems online. The Liebert GXT RT+ offers the affordability and ease of installation for businesses that require a quick and simple power protection solution that can be quickly deployed so they can stay online and continue providing services to their customers."
Furthermore, the Liebert GXT RT+ is designed for flexibility, with the capability to utilise up to six connected external battery cabinets for scalable runtimes.
The range can also be remotely monitored through a centralised monitoring software that's included in each Liebert GXT RT+ model, giving added intelligence in managing edge sites, particularly in remote or space-constrained facilities.
Liu adds, "The growing importance of the edge can no longer be ignored. As more people go online, the need to process data closer to where customers are and to provide a seamless user experience is critical to business success. With the Liebert GXT RT+, we are addressing demand for affordable yet powerful power protection for business, protecting the edge in these critical times."
The Liebert GXT RT+ is targeted towards the healthcare, financial, education, retail and IT industries.
It is available through Vertiv channel partners.
Vertiv also recently launched a new data center management platform in Australia and New Zealand. The web-based platform, called Smart InfraSight, is designed for businesses that manage more than one branch or edge location in different geographic locations.
"With recent upheavals accelerating change in how we work, access to resources and data center sites can no longer be taken for granted," comments Vertiv Asia Pacific senior director for IT and management systems, Wesley Lim.
"For data centers to be operationally resilient enough to withstand unexpected events, you need reliable access to your data center infrastructure and servers. This is where Trellis Smart InfraSight comes in."
Security features include alarm management, video surveillance and door access control features that allow for easier remote management for personnel who are unable to go to the site.
Related stories
Top stories