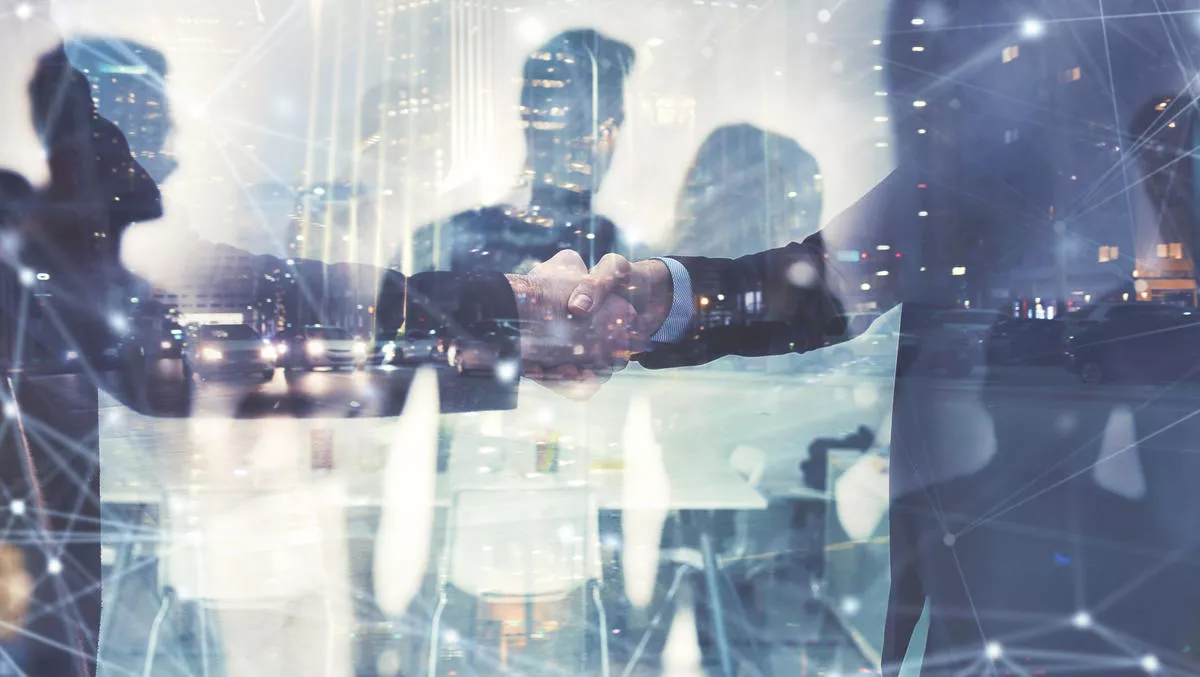 Verizon and Cisco expand partnership and add new SD-WAN offerings
FYI, this story is more than a year old
Verizon Business and Cisco have announced the expansion of their strategic partnership, culminating in new SD-WAN managed service offerings.
The expansion provides enterprise businesses with an extensive global footprint, access to new solutions and capabilities, and a management and policy administration model to support the desired business outcomes, Verizon says.
As a result of the move, Cisco's SD-WAN provides customers with the option to control SD-WAN security and application policies, while relying on Verizon managed service support for fault, performance, and configuration management.
This co-managed capability affords customers more flexibility to relieve their IT team of the deployment and day-to-day running of the network, and enables them to make changes to SD-WAN policies and configurations when necessary.
"Global enterprises are taking a hard look at their digital transformation agendas to find ways to win coming off one of the more challenging years in recent history," says Verizon Business senior vice president of business products Aamir Hussain.
"Working with Cisco, we continue to provide innovative solutions that can give customers the choice and tools they need to enhance efficiencies and grow.
"These new services reflect the significant ongoing joint Cisco and Verizon research and development investments which aim to help customers accelerate change."
The partnership expansion also enables customers to leverage managed SD-WAN powered by Viptela for the Cisco ISR1100 Series platform. This is suited to smaller branch office deployments, providing customers with highly secure SD-WAN services on a high-performance, low-cost branch appliance.
"Our strategic relationship with Verizon continues to create value for businesses supporting a growing distributed mobile workforce and the accelerated adoption of cloud services," says Cisco senior vice president and general manager for intent-based networking Scott Harrell.
"As businesses modernise their networks to enable the best user application experiences, Verizon's new Cisco SD-WAN managed services can help them easily transition to SD-WAN with flexible options to help deliver business agility and secure connectivity to applications across multiple clouds."
Verizon and Cisco's announcement comes off the heels of a similar announcement recently involving Verizon: the company's collaboration with Deloitte to launch a G and mobile edge computing (MEC) retail industry digital platform.
Announced last week, the platform can reportedly unlock retail in-store data with near real-time analytics to improve customer engagement, inventory efficiency, and associate productivity.
Verizon's 5G network and MEC, combined with advanced technologies such as video camera and sensor-based analytics, artificial intelligence (AI), and augmented reality (AR), are the retail platform's foundational elements.
Furthermore, Verizon Business and Deloitte are collaborating with SAP to integrate SAP's software suite, including SAP Customer Activity Repository and SAP S/4HANA, into the platform.
Verizon Business CEO Tami Erwin says, "It's an exciting moment to unveil this innovative retail collaboration with Deloitte and SAP.
"We are entering a new era of technology-led disruption at the exact same moment every retailer is looking to accelerate digital transformation, increase productivity and improve customer experiences.
"We're ready to open the doors to Verizon's transformative 5G and mobile edge compute platform and look forward to helping our customers reimagine everything from their employee experience and supply chain to end-customer use cases.