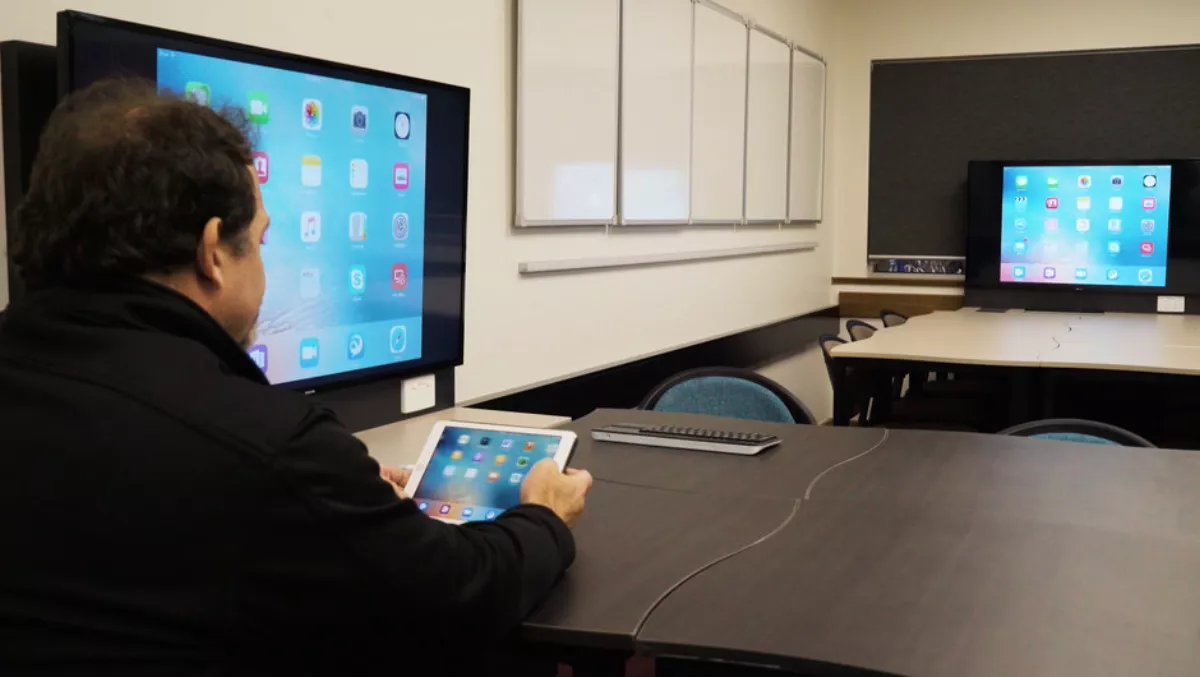 University tackles multi-campus AV streaming challenge
By Ben Moore,
Thu 7 Feb 2019
FYI, this story is more than a year old
Pro AV Solutions Queensland and avt installed an AMX SVSI networked media solution at The University of Southern Queensland (USQ) to create flexible teaching spaces leveraging the University's standard network infrastructure.
USQ recently deployed a series of POD-based learning and teaching techniques to facilitate interconnectivity both within and between campuses and turned Pro AV Solutions Queensland and avt to design an AV solution.
Pro AV Solutions Queensland suggested the AMX SVSI networked media solution, capable of delivering high-definition audio and video with minimal latency across a variety of end-points on multiple campuses.
"We realised that we couldn't approach this project with a traditional AV technology platform due to the scope of the network," says Pro AV Solutions Queensland sales and business development manager Marc Braganza.
"USQ wanted to bring content closer to students across three campuses. We needed a unique solution that could distribute massive amounts of audio and video over several devices using standard network cabling and IP technology. We chose the AMX SVSI networked media solution because of its flexible, affordable, and it distributes content over the entire network without instantaneously."
The AMX SVSI network media solution enables USQ to create a complete digital media distribution solution.
Students and staff can quickly connect from desktops, laptops, and mobile devices, and use the flexible user interface to control any linked devices.
"USQ is paving the way for the future of AV in the education sector," says The University of Southern Queensland senior lecturer Dr Andrew Maxwell.
"Our students love that they can send video feeds from anywhere they need to, which has allowed them to collaborate and work more effectively."
"We are privileged to be associated with the prestigious University of Southern Queensland," adds HARMAN professional solutions vice president and general manager Ramesh Jayaraman.
"It was a challenging project, and we're glad to have provided technology solutions to help make an impact on the students across campuses. We would like to thank ProAV Solutions Queensland and avt for providing a robust AV solution that enhances student and teacher interactions in unimaginable ways."