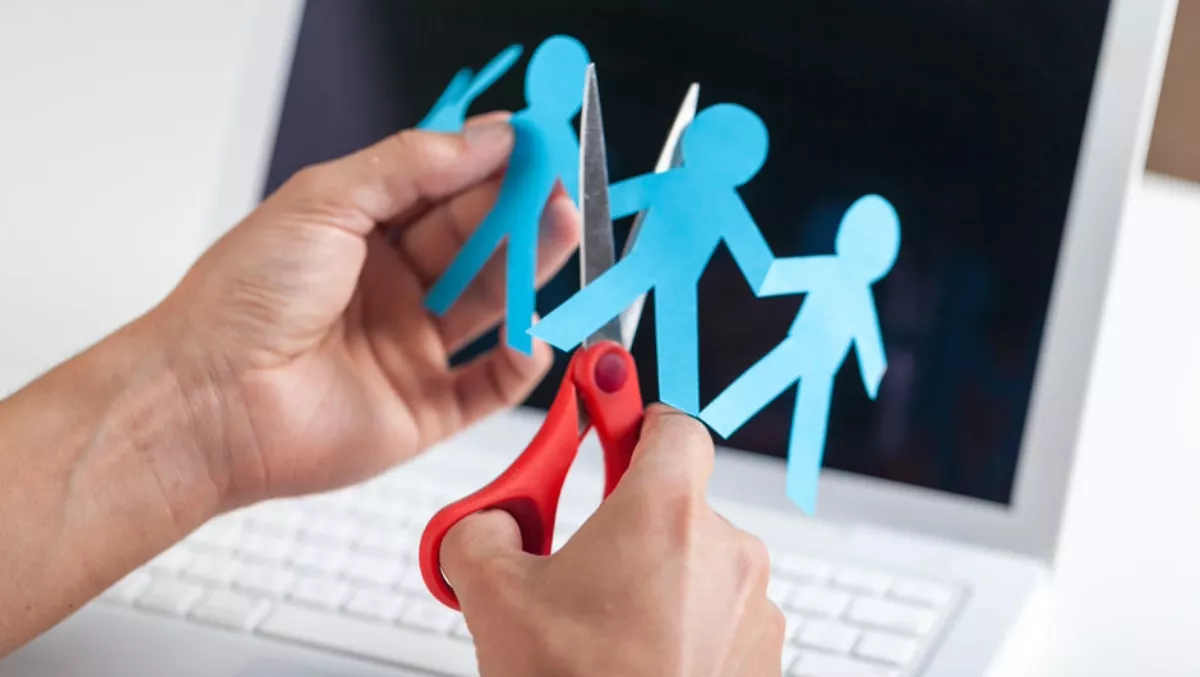 Union blasts Telstra for plans to cut 8,000 jobs
FYI, this story is more than a year old
The Communications Workers Union has released a statement in response to Telstra's announcement that they will be cutting 8,000 jobs across employees and contractors.
Telstra's restructuring plan, which has been titled 'Telstra 2022', is outlined in a statement released today.
It describes the 'four pillars' of the plan including, "Greatly simplify our structure and ways of working to empower our people and serve our customers
"A consequence of the plan," the release goes on to say, "is an expected net reduction in employee and contractor numbers of 8,000, including removing one in four executive and middle management roles to flatten the structure.
Telstra CEO Andrew Penn says, "We will take a bolder stance and use the disruption in the telecommunications industry to lead the market for the benefit of our customers, employees and shareholders.
However, in its own release, the Communications Workers Union says that Telstra is "putting short-term profits above long-term services for the Australian community.
The Union's national president Shane Murphy says that the job cuts cannot be justified by concerns about profit.
"In an industry which is booming, Telstra has clearly chosen to prioritise short-term profits to keep shareholders happy, instead of investing in the future of Australia's network.
Telstra's release has a different perspective, citing a need to make drastic changes in the face of the changing digital landscape.
"The rate and pace of our industry is increasingly driven by technological innovation and competition," says Penn.
"In this environment, traditional companies that do not respond are most at risk. We have worked hard preparing Telstra for this market dynamic while ensuring we did not act precipitously. However, we are now at a tipping point where we must act more boldly if we are to continue to be the nation's leading telecommunications company.
In the Union's statement, Murphy expresses concern for consumers as the redundancies could lead to fewer people available to service customer needs.
"This is a recipe for reduced services, with Telstra's highly skilled workforce of employees and contractors replaced by casuals and piece-workers," he says.
"These cuts will directly impact on Telstra's ability to service existing clients, particularly those who in regional areas rely on the network for business and essential services. Today's jobs purge is the low-point of 20 years of privatisation, which has consistently taken the low road of cutting jobs rather than investing in vital community infrastructure.
"On behalf of Telstra workers and Telstra customers, I am calling on CEO Andy Penn to reconsider this drastic action.