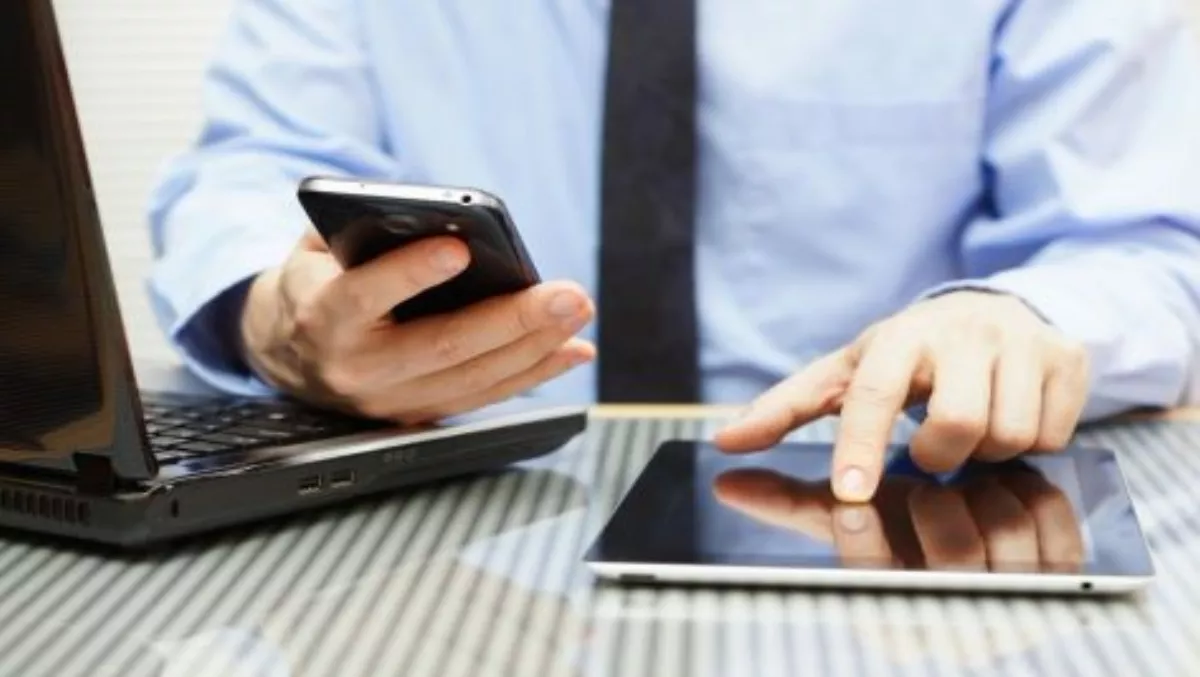 Two-in-ones: The tablet saviour?
FYI, this story is more than a year old
Tablet shipments have dropped significantly, while two-in-ones are gaining traction according to the latest report from IDC.
The Worldwide Quarterly Tablet Tracker shows tablet sales, inclusive of two-in-ones, are expected to drop 8.0% in 2015 – a notable slowdown from IDC's previous forecast of a 3.8% decline.
However, shipments are still expected to hit 212 million with the vast majority being pure slate tablets.
The two-in-one segment is however, blasting off, with 86.5% growth expected as OEMs get more serious about the market. That growth will see 14.7 million units shipped, and while that volume is far below that of the more affordable slate tablet segment, IDC says these devices appeal to an audience seeking an alternative to pure tablets with smaller screens.
Ryan Reith, IDC Worldwide Quarterly Mobile Phone Tracker program director, says in the past, the biggest challenges with two-in-one devices were high price points, less than appealing designs 'and, quite frankly, lack of demand for Window 8, which was the OS most devices were running'.
"With more OEMs offering devices in this segment, prices have started to come down significantly," Reith says.
"We estimate that over 40 different vendors shipped two-in-one products in the second quarter of 2015, which is up from just 14 vendors two years ago.
"With the launch of Windows 10, the introduction of more Android-based products and the possibility that Apple will unveil a larger, screen-detachable iPad, this is the space to watch," Reith adds.
IDC says the commercial market has been very reluctant to migrate toward tablets, something the analyst firm attributes is due largely to an unclear value proposition.
"The two-in-one segments should find opportunities within the commercial market, but IT buyers have been slow to move toward mobile devices beyond smartphones and do not yet see tablets or two-in-ones as a true PC replacement," IDC says.
Jean Phillippe Bouchard, IDC tablets research director, says commercial segments will play a crucial role for two-in-ones.
"It will take some time but we expect that once IT departments are done evaluating Windows 10 and the awaited iPad Pro, they will start migrating some of their portable PC and tablet installed base towards two-in-ones, which will accelerate the adoption of the form factor.
"So far, this category has been led by Microsoft with its Surface product line. But with the arrival of the iPad Pro, the launch of Windows 10 - which is better suited for the two-in-one form factor, and the introduction of Intel's Skylake silicon, we expect a flurry of new devices to launch between now and December 2015."
IDC says it's expecting the average selling price of slate tablets to drop, given the number of low-cost Android models still widely available and the large number of smaller screen whitebox devices.
The larger screen – 10"-plus – tablets and two-in-ones are expected to grow from 18.6% market share in 2014 to 39.5% in 2019, fuelled by the impact of phablets and growing commercial demand for productivity solutions.
On the OS side, IDC says 2015 shipment volumes will have Android sitting at 66% market share, with iOS on 25.5%. Both however, will suffer year on year declines – of 10.0% and 14.9%, respectively – while Windows jumps 59.5% to claim 8.4% of the market.
Come 2019, IDC is predicting Android's share will be down to 56.6%, with iOS up slightly at 25.9% and Windows the big mover to claim 17.5% market share.
Related stories
Top stories