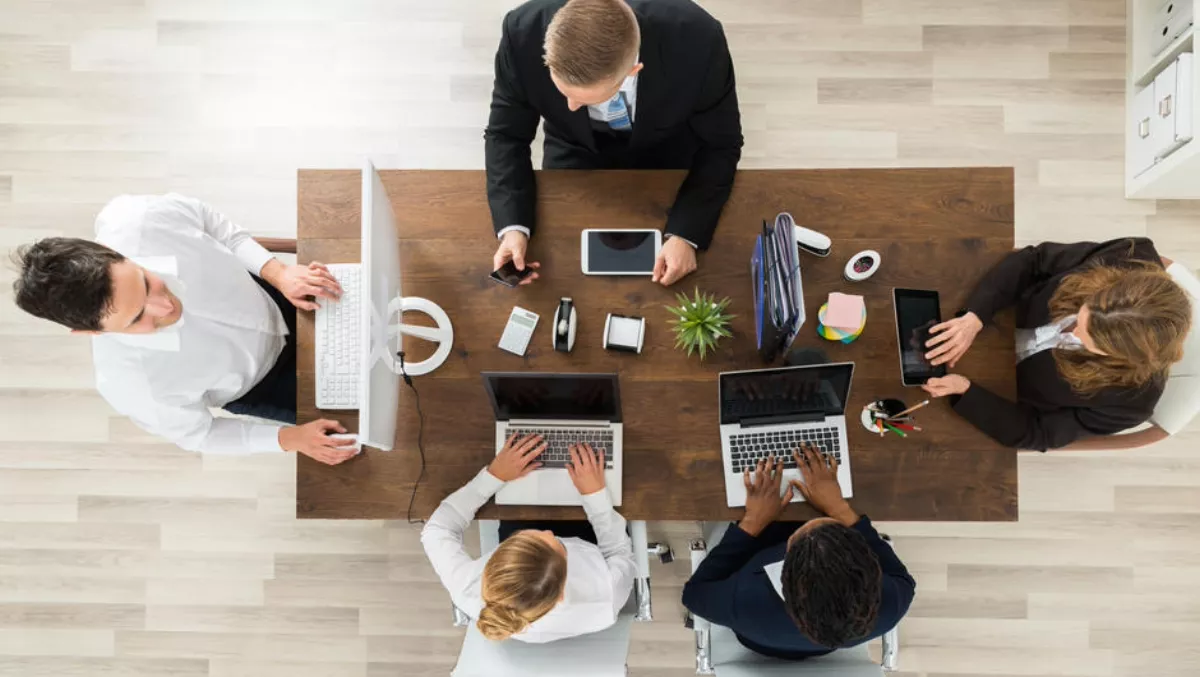 Two big analysts weigh in on the state of the PC market
Fri, 12th Jan 2018
FYI, this story is more than a year old
By Patrick Martlew, Community Editor
Two high-profile analysts - Gartner and IDC - have released conflicting figures on the performance of the global PC market for Q4 2017, while both expressing some signs of optimism.
Figures released by IDC indicate the market enjoyed its first positive holiday quarter shipment growth in six years, with shipments totalling 70.6 million units for a 0.7% increase year-on-year.
However, while Gartner posted higher shipment figures of 71.6 million units, they noted a year-on-year market decline of 2%.
While Gartner says their results are preliminary at this stage, they expressed some optimism that the market is still alive and kicking, a sentiment somewhat echoed by IDC who says the results validate the view of a steadying, albeit still weak, traditional PC market.
2017 sales figures
In conjunction with the Q4 figures released by the two companies, they also posted complete 2017 PC performance sales figures, with both noting overall declines.
Gartner posted yearly sales figures of 262.5 million units in 2017, a 2.8 percent decrease from 2016, while IDC indicated annual sales totalling 259.5 million units, representing a year-on-year decline of a more modest 0.2%.
IDC noted that those figures marked 2017 as the most stable year the PC market has seen since 2011.
Regional performance
According to Gartner, the Asia/Pacific PC market totalled 25 million units in the fourth quarter of 2017, which represents a 0.6 percent increase from the fourth quarter of 2016.
It says China experienced its first positive PC shipment growth since the first quarter of 2012. The success of the 11.11 shopping festival and the continuing demand for PCs in the commercial market drove the China PC market to 1.1 percent growth in the quarter.
These figures were echoed by IDC, which says the APeJ traditional PC market came in above their forecast in Q4 2017, with healthy demand for gaming PCs in Chinese markets bolstered by strong sales during the singles day promotion.
Both analysts recorded steady declines in the US market for Q4 2017, with Garner noting that total US PC shipments surpassed 15.2 million units (8% decline year-on-year), and IDC recording a figure of 16.5 million units.
Gartner principal analyst Mikako Kitagawa says, "In the fourth quarter of 2017, there was PC shipment growth in Asia/Pacific, Japan and Latin America and there was only a moderate shipment decline in EMEA.
"However, the U.S. market saw a steep decline, which offset the generally positive results in other regions.
IDC says a drop in both notebook and desktop sales proved to be problematic for the US market, despite reports of a strong holiday quarter.
Which companies are on top?
In every global measurement from both IDC and Gartner, HPI came out on top, with Lenovo second, Dell third and Apple fourth.
Gartner notes that as the PC industry continues to consolidate, the top four vendors in 2017 accounted for 64% of global PC shipments, whereas In 2011, the top four vendors accounted for 45 percent of PC shipments.
Kitagawa adds, "The top vendors have taken advantage of their volume operations to lower production costs, pushing small to midsize vendors out of the market."
Both analysts record steady growth for HPI, with Q4 shipment growth of 8.3% year-on-year according to IDC, and 6.6% according to Gartner.
They also both noted flat results from Lenovo, with a global decline in sales resulting largely from weak US figures, despite growth in every other region.
Here are both analysts individual vendor statistics;
Q4 results
Gartner
IDC
Overall 2017 results
Gartner
IDC
What this means for the market
IDC says the Q4 results the results indicate a steadying market buoyed mainly by commercial upgrades and pockets of improving consumer PC demand.
It says that companies are responding to the contracting tablet market and returning their focus to notebooks, shifting the product mix to appeal to key user segments and expanding the number of slim, convertible, and gaming systems.
Jay Chou, research manager with IDC's Personal Computing Device Tracker says, "The fourth quarter results showed some potentially encouraging headway against the difficult environment in retail and consumer PCs,
"Enticed by a growing array of products that promise all-day battery life, high portability, and address emerging use cases that require more compute power, pockets of the consumer base are taking a serious look at these revamped PCs. However, the overall PC market remains a challenging one."
Kitagawa adds that while the market is complicated, PCs aren't dead yet.
"The fourth quarter results confirmed again that PCs are no longer popular holiday gift items, but this does not mean that PCs will disappear from households," he says.
"Rather, the PC will become a more specialized, purpose-driven device. PC buyers will look for quality and functionality rather than looking for the lowest price, which will increase PC average selling prices (ASPs) and improve profitability in the long run.
"However, until this point is reached, the market will have to go through the shrinking phase caused by fewer PC users," Kitagawa concludes.