Twilio to deliver new customer-aware generative AI
Mon, 7th Aug 2023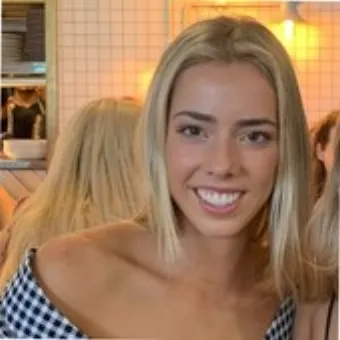 By Kaleah Salmon, Journalist
Twilio, the customer engagement platform that drives real-time, personalised experiences for brands, will enable companies to create personalised, customer-aware experiences powered by OpenAI.
Through this integration, Twilio customers can use OpenAI's GPT-4 model to power new generative capabilities in Twilio Engage, its multichannel marketing solution built atop the Segment Customer Data Platform.
Combining the Twilio Segment, and OpenAI's powerful Large Language Models, will create new opportunities for businesses to activate a unique understanding of their customers across every interaction.
Brad Lightcap, COO of OpenAI, says: "As AI drives down the cost of intelligence, it is increasingly possible for companies to deliver a deeply personalised experience for every customer."
"We know how much people want this, and we're happy to be working with Twilio to bring it to the world."
"Twilio Segment's Customer Data Platform will enable today's and tomorrow's large language models to unlock deep personalisation at scale for every business," says Lightcap.
This announcement is a part of Twilio CustomerAI. This technology layer couples the power of predictive and generative AI with the wealth of customer data flowing through Twilio's Customer Engagement Platform.
Twilio highlights that companies need to use their data to understand their customers, yet they struggle to do so. Data pipelines break, data formats evolve rapidly, and teams often can't fully leverage their customer data's potential.
With AI rapidly unlocking new opportunities, Twilio says the value of having organised, clean and actionable AI-ready data has never been more critical.
Twilio's Customer Engagement Platform enables companies to unlock their data, build an understanding of their customers with Twilio Segment, and then activate that understanding across their contact centre with Twilio Flex, their marketing campaigns with Twilio Engage, and their products.
Twilio CustomerAI is designed to infuse greater customer understanding and personalisation across each one of those customer touchpoints.
Jeff Lawson, CEO of Twilio, says: "It's clear that Large Language Models are the next wave of innovation in customer engagement."
"Experiences like ChatGPT are coming to the enterprise to power groundbreaking experiences in sales, service, content, marketing and more."
"Twilio CustomerAI enables companies to build customer-aware interactions, giving the language models context about the customer they're helping."
"Without customer-awareness, any ChatGPT-like experiences would be generic and unhelpful. But with CustomerAI, companies can transform LLMs into the most helpful, knowledgeable agent imaginable at scale," says Lawson.
This integration with OpenAI will formalise the new opportunities that many in Twilio's community of more than 10 million developers have already been experimenting with.
For example, it's possible to build a ChatGPT plugin for Twilio Flex, which allows users to access Flex directly from ChatGPT's interface, creating a new channel for brands to serve their customers better.
Meanwhile, developers can create voice-activated chatbots using Twilio's native speech recognition and Amazon Polly Neural text-to-speech capabilities with ChatGPT.
These builds validate the potential of OpenAI and Twilio's ongoing and aligned efforts and the value it can bring customers looking to uplevel their engagement strategies.
Twilio assures it builds privacy and security by design into its product development lifecycle and will ensure companies have full transparency and control of the data that informs AI-powered interactions with their customers.