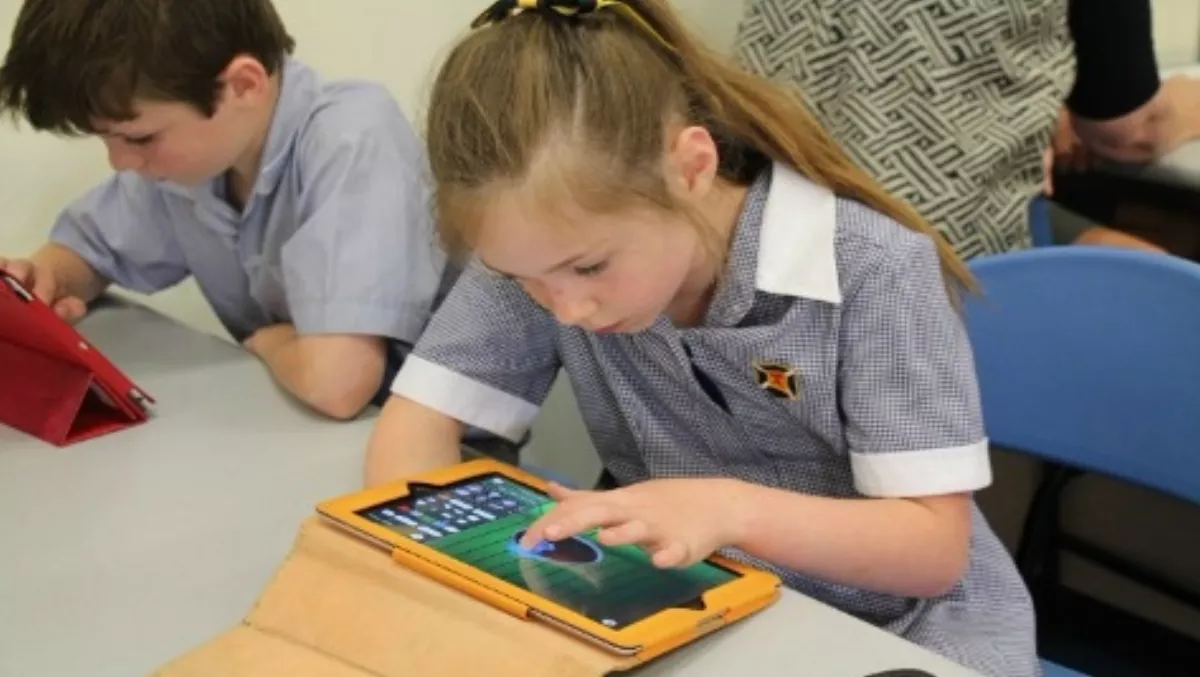 Three-way partnership to deliver 3D printing solutions in Aussie schools
FYI, this story is more than a year old
Technology solutions provider Datacom has entered a partnership with 3D printing software company, Makers Empire, and 3D hardware provider, 3D Printing Systems, to deliver a complete 3D printing solution for Australian schools.
Australian-based Makers Empire provides 3D printing software specifically developed and aligned to the Australian primary and middle school curriculum
The partnership combines Datacom's experience in providing education technology solutions with Makers Empire's 3D printing software and Learning Program and 3D Printing Systems' hardware options, providing a complete end-to-end 3D printing solution designed for the education sector.
The agreement sees Datacom become the exclusive sales and distribution partner for Makers Empire in Australia. 3D Printing Systems is the exclusive distributor of the UP brand of 3D printers across Australia and New Zealand.
Over the last four years 3D Printing Systems has established a strong presence within the education sector with its wide range of products designed to reduce complexity and lower overall operational costs.
Jonathan Usher, managing director, Datacom Solutions, says, "Datacom has established a strong track record of providing our customers with timely access to world-class technology to best meet their specific needs. With 3D printing solutions now rapidly transforming the process of design and manufacturing, it's exciting to extend 3D printing further into schools so students and teachers can fully explore its capabilities."
"In partnering with Makers Empire and 3D Printing Systems we are further growing our focus on the education market with solutions that enhance the quality of the student and teacher learning experience," he says.
"We are delighted to announce our partnership with Datacom. Their vision and investment in the education industry closely aligns with our efforts to enhance learning outcomes," says Jon Soong, chief executive officer at Makers Empire. "Datacom's rich history as a systems integrator and strong relationships with schools across the Pacific will complement our innovation in 3D printing software to deliver a tailored approach to using this technology in the classroom to inspire individual learning.''
Bruce Jackson, chief executive officer, 3D Printing Systems, says, "I am excited that 3D Printing Systems has partnered with Datacom and Makers Empire. Datacom has brought together the two vital ingredients for unleashing student creativity, combining 3D software and hardware. Datacom is now able to offer a tailored package for schools with its expertise in integrating technology into the classroom."
"3D printing has now gained legitimacy as a valuable tool in mainstream education around the world, particularly for encouraging interest in science, technology, engineering and maths subjects," Datacom says.
"With Datacom's proven delivery and management of education solutions, combined with the convergence of 3D printing hardware, software and services, schools and students around Australia will now be able to more fully experience the benefits of 3D printing."
Related stories
Top stories