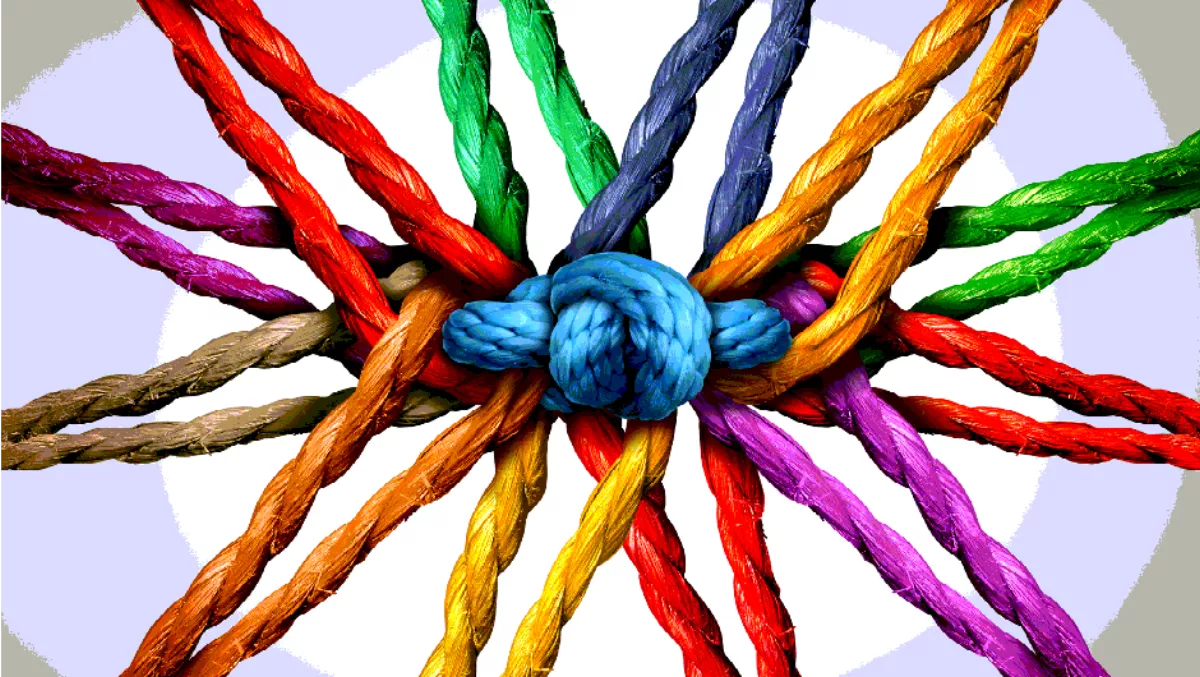 Three tech giants to collaborate on advancement of 5G
FYI, this story is more than a year old
5G looks to be continuing its march forward after three major companies announced collaboration plans to expedite trials and wide-scale commercial deployment of 5G New Radio (NR) millimetre wave (mmWave) technology.
Verizon, Qualcomm Technologies and Novatel Wireless (an Inseego company) plan to work together to help move the mobile ecosystem towards faster validation and commercialization of 5G NR mmWave technologies at scale, supporting a full-scale commercial network deployment before the end of the decade.
According to the companies, the initial plan is to focus on 5G NR operation in 28 GHz and 39 GHz mmWave spectrum bands to effectively showcase advanced 5G NR technologies that are able to efficiently achieve robust multi-gigabit per second data rates with mobility at significantly lower latencies than today's networks.
"Since the inception of the 5G Technology Forum, Verizon has been working closely with Qualcomm Technologies and other technology leaders to accelerate a global 5G specification to help usher in the next generation of wireless innovation for customers," says Ed Chan, senior vice president at Verizon Technology Strategy - Planning.
The technologies are expected to be critical to meeting the increasing connectivity requirements for emerging consumer mobile and fixed wireless broadband experiences such as streaming high-definition video, immersive virtual/augmented reality, and connected cloud computing.
Vice president for Business Development at Qualcomm Technologies, Joe Glynn says Verizon's investment in mmWave spectrum has given them the flexibility to pursue a first-of its kind fixed wireless broadband customer trial, which has been invaluable in advancing their expertise in the deployment of mmWave technology.
"With the collaboration we're announcing today, we are taking the next logical step towards extending our leadership position in the advancement of 5G, part of the Verizon Intelligent Edge Network," says Glynn.
"Qualcomm Technologies is committed to delivering 5G NR mmWave technologies to meet the ever-increasing connectivity requirements for enhanced mobile broadband experiences.
The companies are planning on delivering a delivering a common 5G NR mmWave technology platform for mobile and home broadband wireless access, supporting a 5G NR migration path for Verizon's early 5G fixed wireless access deployments and trials based on the 5G-Technology Forum specifications.
"Novatel Wireless has been delivering innovative products for over 17 years, and has pioneered new categories of mobile devices with every technology generation since the inauguration of mobile data. We are excited to be closely collaborating with Verizon and Qualcomm Technologies to deliver on the 5G promise," says Dan Mondor, president and chief executive officer at Inseego.
Chief technology officer at Novatel Wireless, Stephen Sek shares these sentiments.
"We believe our unique expertise and capabilities are well aligned in the commercialization of 5G by delivering the next generation of high performance mobile broadband and IoT solutions," concludes Sek.