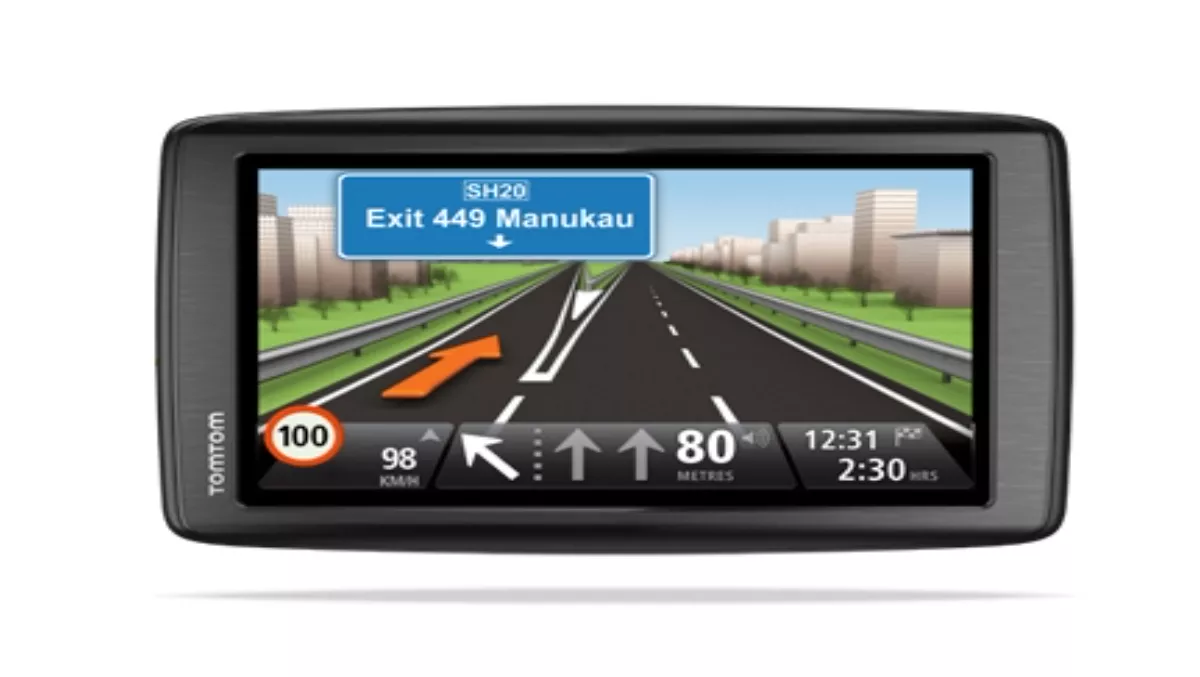 The latest and greatest from TomTom
FYI, this story is more than a year old
TomTom introduces the Via 620, a new study revealing the favourite Kiwi holiday spot and Mapshare for New Zealanders on the move.
Via 620TomTom's Via 620 boasts the largest GPS screen yet – an impressive 6-inches – proving that bigger is better. The Via 620 also features sharper screen clarity as well as bigger menus and buttons, hoping to deliver a clearer, safer and easier driving experience.
"The Via 620 is big in a clever way. We haven't simply stretched the units. We've changed proportions and designed the Via 620 with safety top of mind. The increased pixels, screen size and buttons make your journey easier," says Chris Kearney, Vice President TomTom Asia Pacific.
The Via 620's new dual-mounting system gives drivers the flexibility to mount the device on either the dashboard or the windscreen. Drivers can also enjoy other key features including TomTom's Advanced Lane Guidance to make their driving experience even safer.
Map ShareTomTom is now enabling all of its 60 million portable navigation devices to receive free daily map changes via the TomTom Map Share community. Map Share allows drivers to personalise the TomTom map on their own device and also share and receive map changes with the Map Share community around the world.
Map Share technology enables drivers to keep the TomTom map on their device up to date with immediate changes in their area. Dynamic road changes, such as changed speed limits, new street names, blocked roads and new traffic directions can be updated directly on the device.
"New Zealand roads are always changing, with commuters sometimes waking up to find their regular routes have been closed overnight. Knowing about these changes before setting off can save drivers a lot of time and help reduce overall congestion," says Valerie Cross, TomTom Public Relations Manager Asia Pacific.
Map Share is available now for TomTom Start, Via and Go customers. To watch a video overview of the technology, click here.
Study: The favourite Kiwi holiday spot
With winter setting in, it's no surprise that the latest study from TomTom found 34% of Kiwis are itching for a tropical island vacation, naming it their "dream holiday destination" if money were no obstacle. Of course, this probably has something to do with our non-existent summer this year…
"Most New Zealanders feel like they didn't have a real summer because of the inconsistent weather between December and March this year, so the thought of a tropical holiday would be ideal, especially as weather gets colder," says Valerie Cross, TomTom Public Relations Manager Asia Pacific.
The study revealed that the primary goal for Kiwis when holidaying is to relax (36%), and sun and beaches (26%) rank as their must-have holiday elements, followed by the pleasure of exploring new cities (20%).
That being said, New Zealanders are also some of the most easily frustrated when they get lost (22%), nearly twice the global average (13%) and only a close second behind Aussie travellers (24%).
Surprisingly, New Zealanders are the least nature-loving holiday-makers in the world with the smallest amount (14%) of respondents saying they go on holiday to enjoy nature, and the most unpopular choice for a holiday being a "trek through the mountains."
Instead, New Zealanders enjoy their shopping with two thirds (66%) of respondents keen to browse the local shops, over options like visiting beaches (58%) and restaurants (54%).
Shopping over the beach? Hmm that doesn't sound very Kiwi to me!
Related stories
Top stories