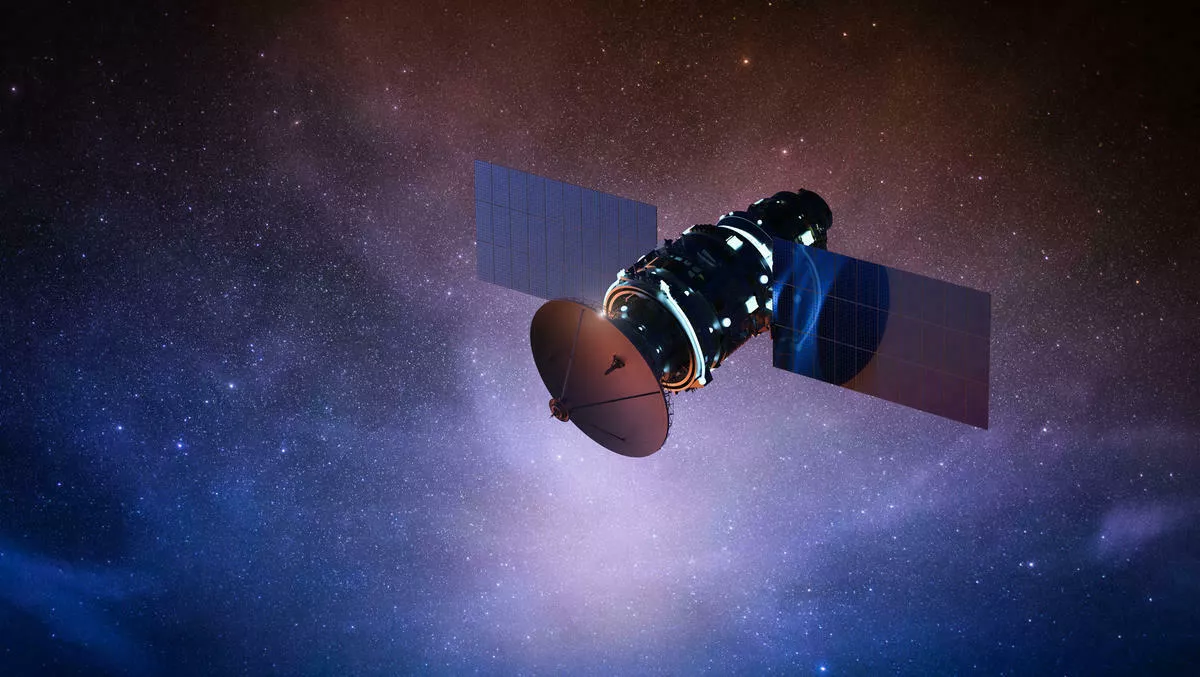 Thales and RMIT create new standard for space communication
FYI, this story is more than a year old
A joint research agreement to define a Precise Point Positioning (PPP) service channel and standardisation of message format for use in the spatial information and positioning business sector was signed in Melbourne today by Thales and RMIT University.
The research collaboration will bring together world-leading technology and research from both Australia and Europe to develop space-based solutions for Australia and global markets.
"The work brings together, in Australia, the existing technology base of the Navigation Business Line of Thales Alenia Space with the expertise and experience of RMIT researchers led by Associate Professor Suelynn Choy, in the definition and evaluation of high accuracy positioning services", says Thales Australia technical strategy director Michael Clark.
"It reflects the commitment of Thales to contribute to the development of Australia's Space sector and bring our global expertise to opportunities such as the Australian strategic commitment to a Satellite Based Augmentation System (SBAS)".
Professor Choy said the joint research project with Thales was an important element of RMIT's growing involvement in the space sector, ensuring interoperability of high accuracy satellite-based positioning services.
"A strong focus of RMIT is to work closely with industry and other partners to create value and impact. We are delighted to build on our existing relationship with Thales to build capacity and make a positive contribution to Australia's growing space industry," Choy says.
"Thales Alenia Space is pleased to combine its complementary skills with RMIT to develop, deliver and sustain leading-edge precise positioning solutions", adds Thales Alenia Space navigation domain vice president Benoit Broudy.
The research work will focus on the definition of a new generation of high accuracy PPP services that will be an important part of a future roadmap for the evolution of positioning services in Australia.
It will also provide a technology platform from which to develop regionally scalable solutions for export into a global market via the Thales global supply chain.
"We are very excited about this strategic initiative that underscores our commitment to grow the Australian Space sector in line with our Joint Statement of Strategic Intent with the Australian Space Agency", says Thales Australia space business director Matt Dawson.
Founded in 1887, RMIT is a multi-sector university with more than 91,000 students and 11,000 staff globally, with three campuses and two sites in Australia, two campuses in Vietnam and a research and industry collaboration centre in Barcelona, Spain.
RMIT also offers programs through partners in destinations including Singapore, China, Indonesia and Hong Kong, and has research and industry partnerships on every continent.
Thales Alenia Space delivers cost-effective solutions for telecommunications, navigation, Earth observation, environmental management, exploration, science and orbital infrastructures.
Governments and private industry contract Thales Alenia Space to design satellite-based systems that provide anytime, anywhere connections and positioning, monitor our planet, enhance management of its resources, and explore our Solar System and beyond.
A joint venture between Thales (67%) and Leonardo (33%), Thales Alenia Space also teams up with Telespazio to form the parent companies' Space Alliance, which offers a complete range of services.