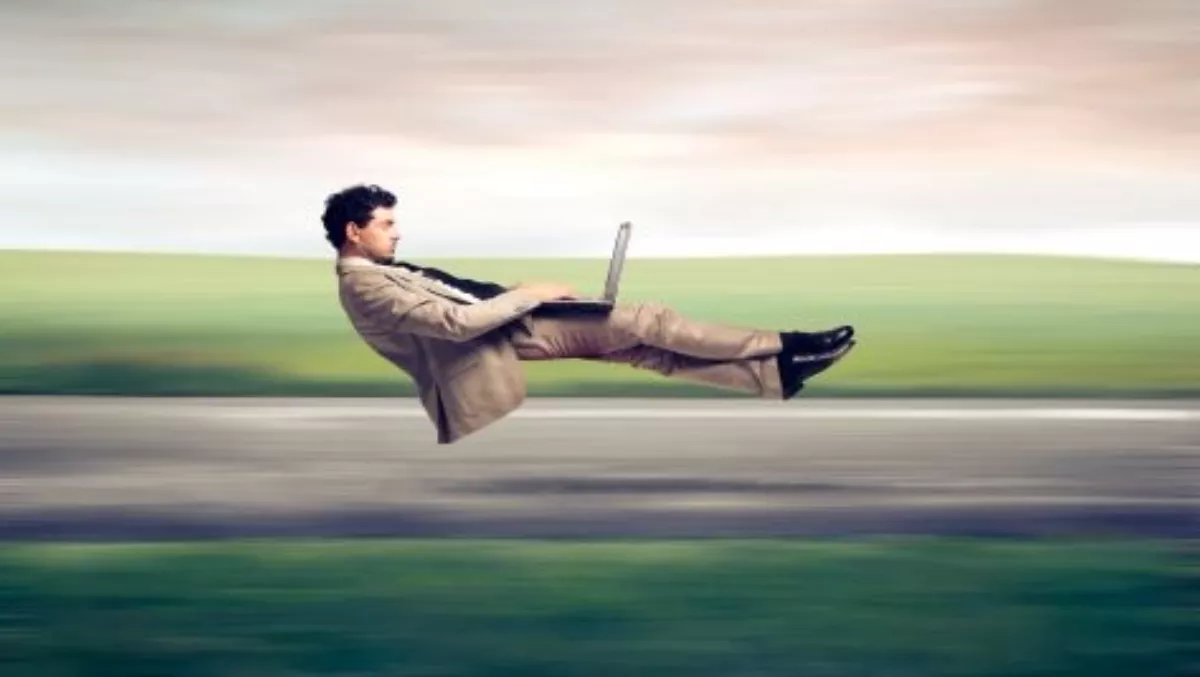 Telstra launches 'blazing fast' Cat 11 LTE mobile hotspot
By Heather Wright,
Thu 17 Sep 2015
FYI, this story is more than a year old
The world's first 6000Mbps-capable device is coming to Australia, with Telstra bringing the 4G LTE category 11 mobile broadband hotspot to the market.
John Chambers, Telstra executive director for mobile, says the 'cutting-edge' offering is a 'breakthrough addition' to Telstra's mobile device range.
The Telstra WiFi 4GX Advanced III Mobile Broadband Hotspot, manufactured in collaboration with NetGear, Ericsson and Qualcomm Technologies, is the largest ultra-fast mobile broadband device to join Telstra's product range and uses three band carrier aggregation technology, enabling significantly faster peak download speeds and added capacity in the network.
Telstra says the offering supports up to 15 Wi-Fi enabled devices simultaneously and enables customers to enjoy faster downloads, streaming with less buffering, swift application response times and a better overall experience.
"But above all, the evolution in Telstra's network that supports Cat 11 devices is really designed to boost network capacity."
Customers in a 4GX enabled area can securely share 'blazing-fast' Wi-Fi while on the go, with the hotspot automatically switching between 4GX, 4G and 3G coverage.
Telstra claims 11 hours of continuous use or 260 hours on standby from the battery.
Chambers says Telstra's strong relationships with the partners involved was key to bringing the offering to the Australian market.
"When you combine the power of Qualcomm Technologies' Qualcomm Snapdragon X12 LTE modem with Qualcomm Vive 11ac, Ericsson's LTE-Advanced Carrier Aggregation technology on Telstra's network and the NetGear AirCard 810S, it really is an unbeatable technology that we are pleased to offer our customers before anyone else in the world," Chambers says.
Telstra's Cat 11 enabled footprint is currently concentrated on the CBD's of Sydney, Melbourne, Brisbane and Canberra, and in selected popular holiday locations.
The latest launch comes only one month after the launch of the first category nine – 450Mbps – devices on the Telstra Mobile Network.