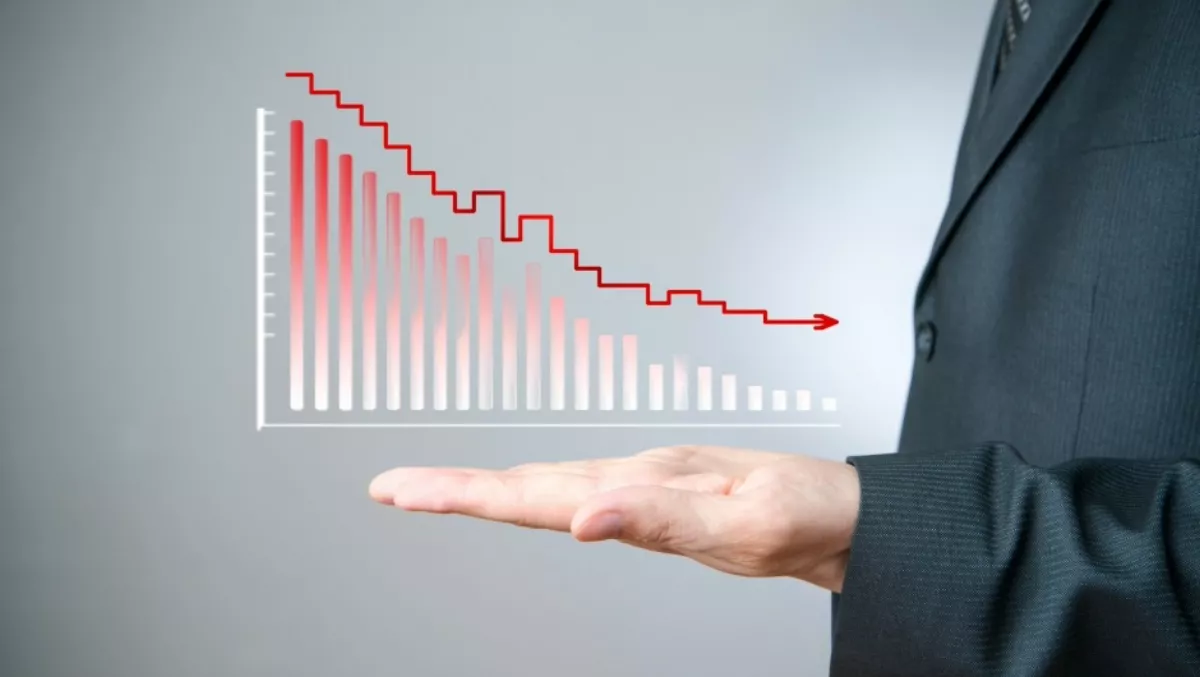 Telecom Infrastructure Services market slowly declining
FYI, this story is more than a year old
The Telecom Infrastructure Services market is set to decline at a slow pace through to 2020, according to new research from TBR.
Forecasts from to Technology Business Research's latest Telecom Infrastructure Services Global Market report show the market declined 0.1% year-to-year to $96.7 billion in 2015.
The report says the decline is due to fewer coverage deployments in North America and network modernisations in Europe as well as an economic downturn in CALA. However, LTE and fixed broadband deployments in China offset some of the decline, TBR says.
TBR says the TIS market will continue to decline during the forecast period as operators accelerate legacy decommissioning and realise cost savings from the use of software-defined networking (SDN) and network functions virtualisation (NFV), driving down the product-attached services market.
"Strong spend in China propped up the TIS market in 2015, offsetting pervasive spend declines in other regions," says TBR Telecom senior analyst Chris Antlitz.
The TIS market has entered a challenging stage through 2020 as China slows, legacy infrastructure is increasingly decommissioned and NFV/SDN reduces demand for product-attached services," he explains.
Antlitz says the next major market growth catalyst on the horizon is 5G, but that will predominantly be a post-2020 story.
"In the interim, vendors will be under pressure to engage in more M&A and market share growth to protect their revenue and profit pools," he says.
According to the forecast, professional services will be the fastest-growing services segment through 2020, driven by operators' need to transform into digital service providers (DSPs).
Product-attached services (i.e., deployment and maintenance) spend will decline throughout the forecast period as LTE deployments slow and NFV and SDN savings take hold. Managed services demand will remain robust, but new large-scale managed network operations deals are becoming more difficult to find, the report explains.
TBR says vendors have also become more discerning from a margin perspective on what deals they will take on, limiting market growth. EMEA will be the only region to grow, albeit at a low-single-digit rate.
During the forecast period, laggard operators in Europe will deploy LTE and spend will ramp up in opex-reducing solutions such as SDN, NFV and managed services, while select operators will require professional services to transform into DSPs.
In MEA spend will grow as operators migrate to 3G and LTE gradually. The TIS market in the Americas will decline as North America-based operators continue to reduce spend following LTE coverage deployments and focus on densification. North America-based operators will also require professional services to transform into DSPs and to implement SDN and NFV. CALA operators delayed LTE in 2015 due to economic and political challenges, but build-outs will ramp up through 2020.
Postpeak spend in China will start in 2016, driving a market decline in APAC, partly offset by broad-based LTE investment by India-based operators. Spend will recover marginally in 2020 as China, Japan and South Korea start to build out standards-based 5G networks.
According to the forecast, market share will be concentrated increasingly among the largest TIS suppliers as they engage in M&A to boost capabilities, primarily in professional services, and offset the impact of NFV and SDN.
Related stories
Top stories