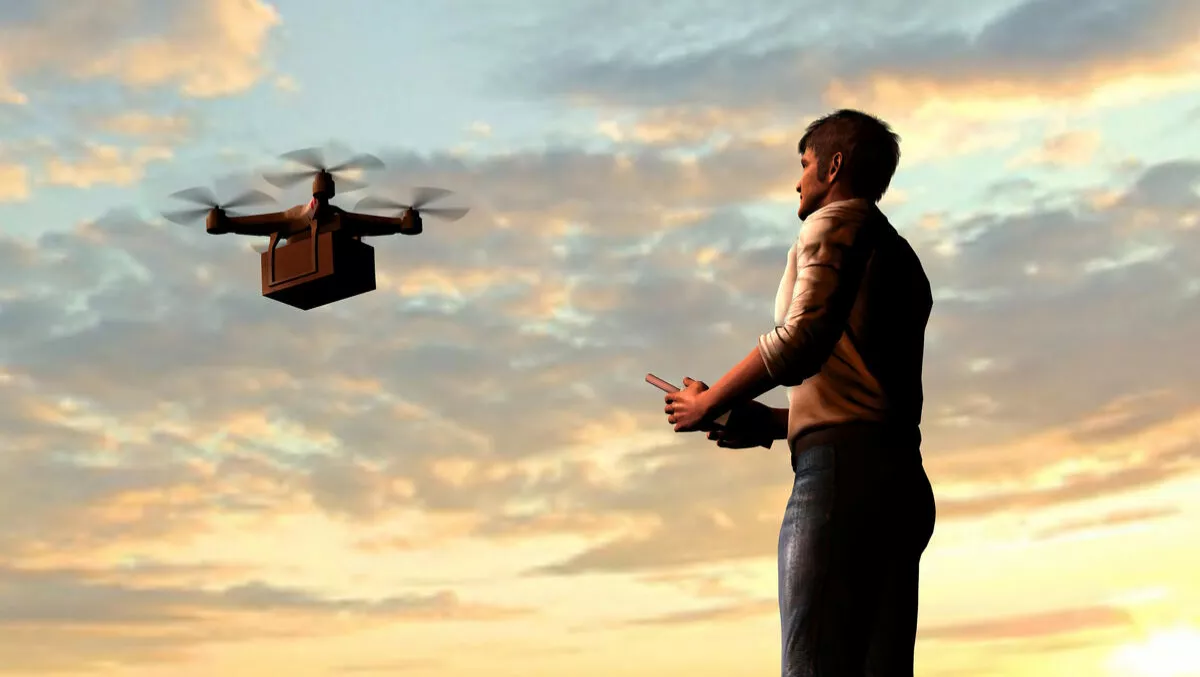 Technavio report sheds light on growing commercial drone services market
FYI, this story is more than a year old
Technavio's latest research report sheds light on the top seven vendors in the commercial drone-enabled services market from 2016-2020. The entire industry is expected to grow at an annual CAGR of 35.47%, despite the increasing prevalence of countrywide crackdowns to ban the devices.
The report says that countries have been denied permission for drone operation due to limited staff for air traffic management, increasing air traffic and citizen safety.
However, the top seven vendors in the market are driving the market's growth. Technavio says the market is one of the fastest-growing and highly competitive markets.
The market features 'rapid' technological advances, competition and consumer preference changes, which makes it an uncertain industry full of risk for vendors. This has resulted in increased product differentiation and unique value propositions, Technavio says.
"Vendors offer a variety of benefits such as innovative product features, low-cost products, a guarantee of high-quality images, and the easy availability of products. To sustain in the competitive market, vendors must develop new ideas and technologies and stay up-to-date with the emerging technologies. DJI is the largest company that is operating in the segment with revenues nearly six times than the current market cap," explains Ujjwal Doshi, a lead internet and eCommerce analyst from Technavio.
The top seven vendors include 3D Robotics, AeroVironment, DJI, Leptron, Parrot, PrecisionHawk and Trimble UAS.
3D Robotics is A designer and manufacturer of commercial and recreational UAVs, the company produces fixed-wing UAVs and quadcopters for photography and mapping. The company's products are used in many industries, including telecom, insurance, mapping and public safety. The company also develops flight controllers.
AeroVironment offers commercial unmanned aircraft systems for the agricultural segment.
DJI manufactures camera-based commercial drones and hardware peripherals. Its products include control systems, photography drone platforms, gimbal systems and quadcopters.
Leptron is a designer, manufacturer and distributor of drones in the surveillance, military, agriculture and mining sectors. Its drones are designed to carry larger loads, reacher higher altitudes and have a longer range.
Parrot is a designer, manufacturer and marketer of UAV products that connect with smartphones, tablets and AR/VR headsets. The company is also developing automotive civil drones and connected objects. It has also launched a quadcopter powered by wifi and integrated with AR.
PrecisionHawk manufactures and sells of UAS for data collection and processing. It uses in-flight monitoring and artificial intelligence. It sells mainly to infrastructure, agriculture and environment industries. The company's commercial autonomous drone gathers high-quality data through sensors.
Trimble UAS manufactures UAS for construction, agriculture, conservation, engineering and forestry sectors, amongst others. The company was formerly known as Gatewing until it was purchased by Trimble Navigation in 2012.