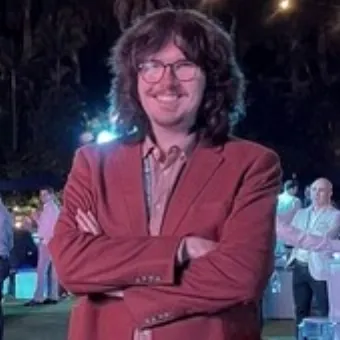 By Zach Thompson, News Editor
"TechDay wants to write thousands more interviews a year and we want you to be part of it," says TechDay Publisher, Sean Mitchell
To help achieve this goal we have introduced a new offering called 'Quickfire interviews'.
At the unbeatable price point of $1,450, we are wanting to enable organisations that haven't been able to access our marketing services to hop on board.
The compromise to enable this incredible price point is only in the process of interviewing, not the final result. The end result is a high-quality written interview, that runs across 3-5 of our sites. See a recent example here. We also allow you to include one link at the end of the story.
Each story is also shown on our homepage and newsletters, as well as posted on the appropriate Twitter accounts.
In addition, you'll get awesome detailed reporting after the story has run for two weeks. The report details who read your story split out in many different ways.
From a process point of view, once you book a Quickfire interview with us, our editor will send through the questions we need to be answered.
We have nine different interview types so far and developing more as we go:
Company & products overview
Company & ESG (environmental, social & governance) overview
Company & products refresher / update
Partner programme investigation
Channel strategy explained
Survey or report results
New products or solutions explained
Recruitment brand (why to work for)
Case study
Executive profile
If you want one of these types of stories specifically let us know, otherwise we will likely head down the route of option 1 above.
We then take your answers and some additional quotes and perform our magic to craft them into an awesome interview story.
Lastly, our team then publishes that story across our network, Twitter and email newsletters.
With a Quickfire interview, you do have limited editorial control, basically, we will correct factual errors. If you are looking for full editorial control, including images and embedded links, then we have sponsored options to achieve your objective.
"Our editorial team are excited to innovate in this area of our business, the Quickfire interview process is a win-win for both marketers - readers," says Mitchell.
"When you have an executive or message to educate the market about, a Quickfire interview is an extremely attractive streamlined approach".
For more information contact your digital account manager or email Bree at bree@techday.com.