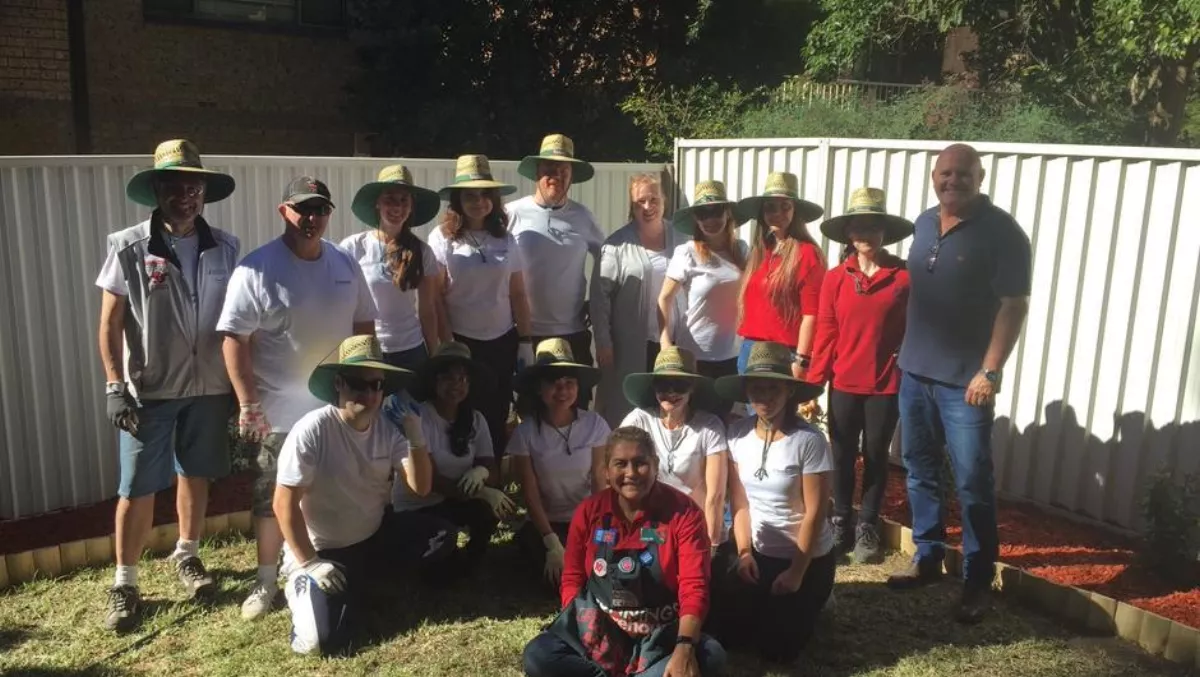 Tech Data team roll up sleeves for Leukaemia Foundation
By Ben Moore,
Thu 6 Sep 2018
FYI, this story is more than a year old
Tech Data has held its first volunteer activity in support of the Leukaemia Foundation.
Tech Data's community service volunteer programme is designed to recognise employee passion and perpetuate the culture of giving by providing employees with opportunities to contribute to their communities.
The Leukaemia Foundation is the only national Australian charity dedicated to helping those with a blood cancer, such as leukaemia, lymphoma, myeloma and related blood disorders, survive and live a better quality of life.
Each year, the Leukaemia Foundation helps more than 750 families from regional and rural Australia by providing free accommodation in our capital cities so they can access life-saving treatment at major hospitals.
One of these important properties is the Leukaemia Foundation Patient and Family Accommodation Complex in Westmead, which provides seven, two-bedroom apartments.
The apartments have everything needed to be a "home away from home" and are close to Westmead Hospital and the Children's Hospital. Care is at hand from Leukaemia Foundation staff who are based nearby.
On August 10, a group of 12 Tech Data team members took part in a volunteering project to make over the exteriors of the property.
This involved sweeping, digging, clearing garden debris, high-pressure hosing, laying potting mix and mulch, and planting new plants around the property.
All material for the day was generously donated by Bunnings with their team also onsite during the day to provide guidance and hands-on assistance.
"I am so proud of our team members who were involved in this project," says Tech Data A/NZ country general manager Wendy O'Keeffe.
"Community outreach and volunteer opportunities are an important way that Tech Data can give back to the communities we operate in. We are proud to support the Leukaemia Foundation and will continue to support the excellent work they do to help those impacted by blood cancer."