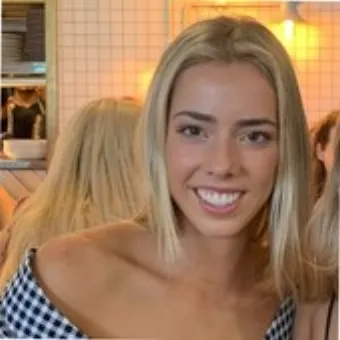 By Kaleah Salmon, Journalist
Tech Data, a TD SYNNEX Company, has announced a global agreement with SAS, the analytics firm. This partnership allows Tech Data to become a regional distributor for SAS solution provider partners, enhancing the capabilities of both the firms and their partners.
The collaboration will allow Tech Data to offer its SAS solutions resellers additional expertise, dedicated regional services, and an expanded reach in new markets. Tech Data plans to launch 14 pre-bundled solutions, enabling partners to enhance digital transformation rates, agility, and deployment speed for their end customers.
This upgraded distribution model will allow partners to concentrate on growing their businesses with SAS whilst optimising customer experiences.
The strategic agreement will apply in multiple countries across the Asia Pacific and Japan region, including Singapore, Malaysia, Thailand, Australia, New Zealand, Indonesia, Vietnam, Japan, South Korea, India, and the Philippines.
John Carey, Vice President of Global Channels at SAS, stressed the importance of embracing distribution and strengthening partnerships through indirect channels as a crucial aspect of their growth strategy. The newly established agreement with Tech Data enhances scalability, extends reach into untapped markets, and ultimately achieves positive customer outcomes in collaboration with SAS's valued partners. The goal is to leverage the partnership with Tech Data to optimise the delivery of SAS solutions and services to a broader audience.
John Carey said: "Embracing distribution and elevating our partnerships through indirect channels is an important part of our growth strategy. Our new agreement with Tech Data will help us improve scalability, reach untapped markets and deliver results for our customers alongside our valued SAS partners."
The new collaboration dovetails with Tech Data's ongoing investment in high-growth technologies like data, artificial intelligence, and the Internet of Things. These investments aim to provide partners access to expertise, aggregated solutions, and business enablement to create data-driven outcomes.
Bennett Wong, Vice President of MDC (Modern Data Centre) & Analytics at Tech Data Asia Pacific and Japan, expressed Tech Data's commitment to providing partners with the tools and resources necessary to unlock the full potential of the IT ecosystem. The focus is empowering partners to leverage data effectively, driving intelligence and innovation in their operations. Tech Data aims to support its partners in navigating the modern data landscape and harnessing the power of data-driven insights.
Bennett Wong said: "Tech Data is dedicated to equipping our partners with resources that unleash the potential of the IT ecosystem and harness data to drive intelligence."
Bennett reflects on the partnership with SAS, emphasising how it aligns with Tech Data's endeavour to act as the go-to destination for AI solutions within the technology business partner ecosystem. Tech Data's broad footprint and scale, particularly in the financial services and government sectors, are complemented by SAS's expansive partner ecosystem, industry-tailored offerings, and ongoing innovation.
"We are delighted to support SAS' growth through our global reach in the channel while empowering our partners to adopt their cutting-edge AI and analytics capabilities. This reflects our dedication to serving as the go-to destination for AI solutions within the technology business partner ecosystem," says Bennett Wong.