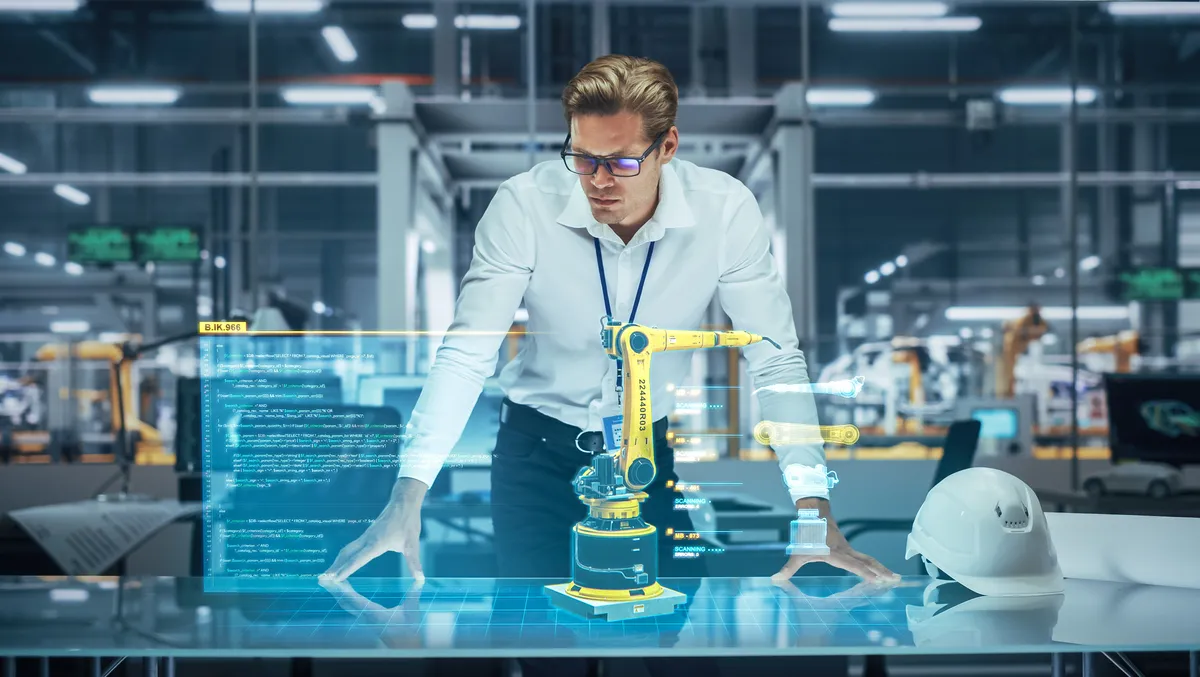 TeamViewer integrates AR into SAP digital manufacturing
TeamViewer, a provider of remote connectivity and workplace digitalisation solutions, has announced the integration of TeamViewer Frontline augmented reality (AR), an SAP-endorsed app, into SAP digital manufacturing to optimise manufacturing performance on the shop floor. Customers can now leverage TeamViewer Frontline's powerful AR-based workflow solutions to increase productivity and reduce errors in the manufacturing process.
The integration of TeamViewer's AR-based solution allows for hands-free work. Engineers and production line workers will be able to view all relevant information displayed in the workers' field of view, resulting in fewer errors, less downtime, increased safety, and faster onboarding.
Effectively harnessing the power of new and emerging technologies to ensure a constant flow of data between the worker and SAP Digital Manufacturing allows the analysis and improvement of processes, improved visibility, and the ability to track and enhance performance. In addition to operational benefits, heavily regulated industries like manufacturing can profit from sophisticated tracking-, compliance- and quality-control mechanisms.
"Today's macroeconomic challenges require businesses to thoroughly evaluate each of their processes. Companies implementing solutions that cover the whole value chain, from design to operate, have the edge in efficiency and sustainability by analysing and optimising data flows along the entire value creation. TeamViewer's latest integration helps build more efficient and resilient manufacturing processes that can deliver the best outcome while can adjust quickly to external shocks," says Bernd Brandl, chief revenue officer for digital supply chain at SAP.
The integration of TeamViewer Frontline into SAP digital manufacturing follows existing integrations into SAP extended warehouse management, SAP intelligent asset management, and SAP field service management. It provides the latest integration to cover every business process from design to operation.
"Our goals align with those of SAP; driving innovation, supporting workers skills, increasing productivity and growth in the manufacturing industry through cutting-edge technologies. With the integration of Frontline into SAP digital manufacturing, we are able to deliver an end-to-end AR platform for SAP's customers. TeamViewer Frontline improves manufacturing processes with step-by-step instructions for workers on the shop floor, warehouses, as well as in the field. Incorporating this with our existing integrations, data flows and process optimisations across the supply chain deliver a more connected and skilled workforce," adds Alfredo Patron, executive vice president for business development at TeamViewer.
"TeamViewer Frontline AR helps customers solve complex problems on-site instantly through AR remote assistance by connecting technicians to remote experts, whenever and wherever needed. It ensures machine uptime for an overall increased OEE. Our solution also reduces inspection time by an average of 40% and increase accuracy by empowering your service or maintenance technicians with intuitive augmented reality instructions running on smart glasses. Moreover, it creates and change dynamic workflows for frontline workers, tailored to their language and skill set, without requiring programming knowledge or developer support. Customers can achieve an increase in productivity of 10-15% on average by streamlining manual procedures. Vision picking guides your operators clearly and intuitively and allows for easy exception handling," concludes Patron.