Study reveals the true value of data literacy
Wed, 17th Oct 2018
FYI, this story is more than a year old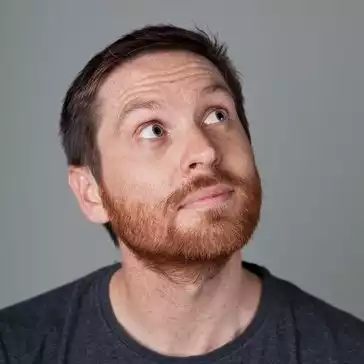 By Ben Moore, News Editor - Channel
Data literacy can add US$320-$534 million massive value to enterprises, according to a study commissioned by Qlik on behalf of the newly launched Data Literacy Project.
Beyond having a data literate workforce, organisations must ensure these skills are used for decision making across the business to compete in the fourth industrial revolution.
Despite a clear correlation between enterprise value and data literacy, there is a gap between how companies perceive the importance and relevance of data, and how they are actively increasing workforce data literacy.
While 92% of business decisions makers believe it is important for employees to be data literate, just 17% report that their business significantly encourages employees to become more confident with data.
The Data Literacy Index is a rigorous model that scores companies based on the extent to which firms have the necessary data and the capabilities to use data for decision making.
When correlated to measures of corporate performance, organisations that rank in the top third of the Data Literacy Index have 3 to 5% higher enterprise value.
In addition, improved data literacy appears to have a positive correlation with other measures of corporate performance, including gross margin, return-on-assets, return-on-equity and return-on-sales.
"This is the first time that data literacy has been measured on a company level, which includes not only the data skills of company employees but also the use of data for making decisions throughout the company," says University of Pennsylvania's Wharton School Professor Lorin Hitt.
"This is important because our research suggests that this broader concept of corporate data literacy represents a mutually reinforcing set of business practices that are associated with higher financial performance.
To inform the Data Literacy Index, 604 global enterprise business decision makers in 10 geographies were surveyed on their companies' use of data and approach to data literacy.
The research study was defined by Wharton academics and conducted by PSB Research.
The Corporate Data Literacy Index was created by Qlik on behalf of the Data Literacy Project - Founding partners include Cognizant, Qlik, Pluralsight, Experian, the Chartered Institute of Marketing and Data to the People.
Other key findings include:
While just 24% of the global workforce reports being fully confident in their ability to read, work with, analyse and communicate with data two-thirds of companies (63%) are planning on hiring more data literate employees - the onus is on the individual.
Asia Pacific recorded the highest increase in the importance of data in the last 5 years - moving faster than the US and EMEA.
Despite that, only one in ten (10%) companies have made changes in the way they use data and only 20% are willing to pay higher salaries to employees who are data literate - revealing a severe disconnect between the state of affairs and how enterprises are dealing with it.
Australia came in third in data literacy in the APAC region with a score of 72.4. Singapore emerged as the most data literate nation globally, with the highest score of 84.1.
Just 8% of firms have made major changes in the way the data is used over the past five years.
In fact, data-driven decision making has the lowest score of the three dimensions of corporate data literacy measured. Even companies that have data-literate employees across every business unit are likely not turning data into useable information as effectively as possible.
Data Literacy in Australia:
Qlik commissioned independent research into the state of Data Literacy in Australia in early 2018. It found:
Only one-in-five (20%) employees feel confident in their data literacy skills (i.e. the ability to read, work with, analyse and argue with data)

72% of the Australian c-suite admit to frequently making decisions on gut feel, rather than informed insights

68.7% of Australian middle managers feel they have to deal with a higher volume of data in their role, than three years ago

46.1% of Australian directors admit to feeling overwhelmed when reading, working, analysing and arguing with data

65% of Australian employees believe they have to deal with a higher volume of data at work than three years ago.

82% of data literates say they are performing very well at work, compared with under half (49%) of those that are not data literate

91% agreed that data helps them do their job better

76% think higher data literacy would enhance their credibility in the workplace.