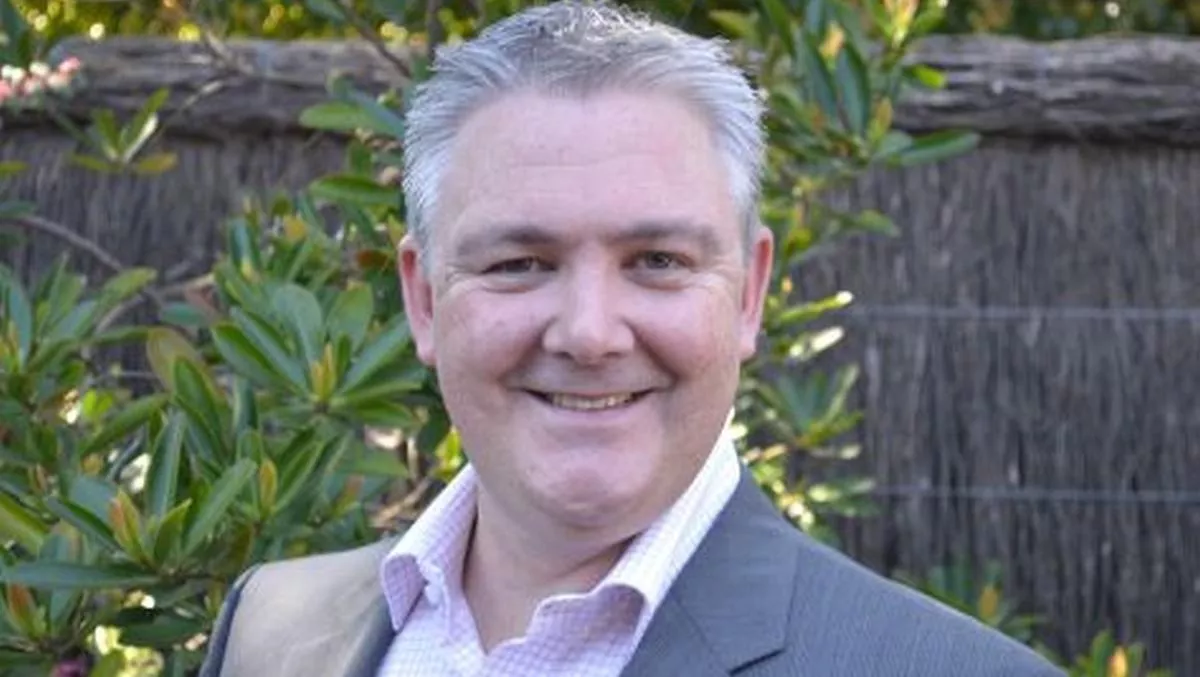 Still massive opportunities in cloud according to Nutanix
FYI, this story is more than a year old
As a young company, Nutanix is focussed on delivering IT as a service. Unencumbered with a history of legacy service models and systems, they are able, according to Darrin Edkins, the channel, OEM and Alliances director for Australia and New Zealand, to deliver infrastructure so that customers can run their applications without being concerned about keeping up with the latest technology or retaining the skills to operate the systems themselves.
According to Edkins, Nutanix now has about 120 customers in the ANZ region with 100 in Australia and the remainder in NZ. Globally, they have in excess of 1000 customers. He adds customers are becoming the company's biggest advocates and driving ongoing sales.
"Customers are pretty much our biggest sales people now. They see it, they believe in it," he says.
Nutanix's offering is based around a high degree of automation and orchestration so IT managers can deploy technology quickly. Edkins says the systems are able to respond rapidly to changing needs and even automatically heal should an issue arise. This includes being able to do hypervisor and storage upgrades in production without data loss or service interruption.
As an infrastructure-as-a-serviuce, or IaaS, provider, Edkins says there is great flexibility in what the company can offer.
"For a channel partners it's a gift that keeps on giving", says Edkins.
This is because of the opex-spend model that Nutanix offers. Customers can purchase the services they need on day one and incrementally increase the services they access as needed. This delivers ongoing, increasing revenues to channel partners.
"We're 100% channel," says Edkins. "We have several paths. In Australia and New Zealand we have two direct partners".
In addition, Nutanix has relationships with WhiteGold, now Exclusive Networks, and Avnet as distributors and an OEM relationship with Dell.
"The bulk of the business goes through distribution and then we have Dell and our direct partners", Edkins explains.
When it comes to looking for partners, Edkins says Nutanix is looking for 'absolute gurus' – integrators with strong skills in virtualisation, VDI brokering technologies, ERP systems and other technical areas. Edkins says Nutanix is looking for the right partners rather than lots of partners.
"We're not looking to oversubscribe our channel. We all know that if you have too many channel partners that it's a race to the bottom in terms of margins. My channel strategy is not to over subscribe, almost have a restricted number of channel partners we have really strong two-way mutual relationships with," says Edkins.
The focus is on ensuring there's a partner community with the right mix of skills to profitably deliver what customers need.
Edkins suggests that between 50 and 100 partners, in the current market, would deliver market coverage, meet demand and remain profitable for everyone. Although there are about 100 partners on Nutanix books now, Edkins says only 30 to 40 of those are the 'right' partners.
Unlike other programs Edkins has been involved with in the past, Nutanix will only offer preferential pricing to the partner that finds the new customer rather than every partner sniffing around the deal. That way, there's plenty of opportunity for partners without having to continually try to undercut other partners, eroding their upside in the deal.
Edkins describes the current market as 'undersaturated' with many opportunities available for new and existing partners. There is still significant market disruption to occur is his view and this will drive new business. Already, partners are reaping multi-million dollar solutions. This isn't just about the provision of the Nutanix solution but all of the professional services that wrap together on-promise and other solutions together with Nutanix's service offering.
And, with just 120 customers in the region today, Edkins sees some massive growth opportunities with, potentially, tens of thousands of customers in the market.
Related stories
Top stories