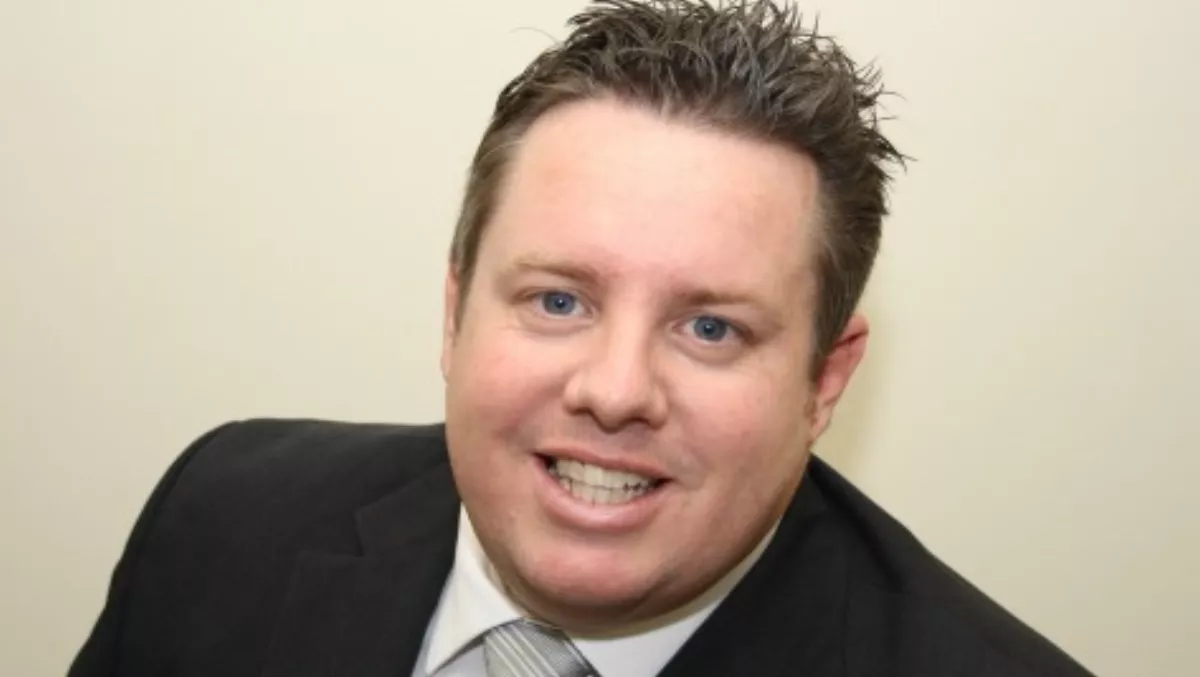 Steady as she goes for Veritas channel in the face of Symantec split
FYI, this story is more than a year old
By the end of this year, Symantec will have completed the separation of the two main arms of their business – security and storage. Security will remain under the Symantec brand while Veritas will continue on its path, as a separate entity that will continue to delver storage and archiving solutions.
We spoke with Veritas' senior architect in the global SI Team for the APJ region, Scott Meddings, about what this will mean for the local channel.
"The Veritas of 10 years ago is very different to the Veritas of today," says Meddings. "That's due to a number of acquisitions and to our strategy moving forward".
As the company marches forward along the path to official separation – Meddings says Veritas is already working as an independent organisation in a practical sense – they have launched a number of new products recently as well upgrading a number of existing ones. Importantly, that's being accompanied by a new strategy on how they're going to help customers tackle information and data growth over the next few years.
According to Meddings, Veritas is being used within 90% of the Fortune 500.
"That gives us an extensive amount of reach into customers' infrastructure and also insight into that infrastructure. So, what we're seeing is a lot of customers are struggling to mange, not just the cost of storage, but their overall infrastructure that needs to support this data," he says.
Meddings says Veritas doesn't view all data as equal.
"A cat video is not as important as a finance video. Our studies are showing 1.5% of data in an organisation today is what we call target rich. That's data that has significant value to the organisation".
That means different types of data need to be subject to different storage, backup and archiving approaches. And that where Meddings sees significant opportunities for the channel.
"It's about helping customers understand what data is valuable and using our products to glean that intelligence. Our new product releases, there are five in total, highlights our strategy to help customers deal with this massive problem."
Veritas NetBackupTM 7.7 is the latest iteration of Symantec's backup solution. It introduces enhanced data center integration for VMware vSphere 6 and Microsoft Hyper-V, as well as support for hybrid-cloud deployments leveraging Amazon Web Services, Google Nearline and others.
Veritas InfoScale provides application availability and software-defined storage to meet data center challenges such as operational complexity, tool proliferation, unpredictable service levels and lack of agility through a single, web-based management interface.
Veritas Resiliency Platform is a unified, global approach for IT service continuity that focusses on ensuring critical business applications consistently meet stringent Service Level Agreements.
Veritas Data Insight 5.0 extends unstructured data analytics to support governance across on-premises storage platforms and Box cloud storage. It offers business users the ability to monitor anomalous user activity and behaviour. It will be available during our winter.
Veritas Information Map is the first cloud application built on the Information Fabric technology that will enable companies to gain better visibility into their unstructured data. It will glean metadata from Veritas NetBackup, store it in the cloud and present this data in a visual navigation tool to help identify areas of risk, areas of value and areas of waste across a customer's primary content repositories. It will also be available during our winter.
Despite the organisational changes Veritas is undergoing as the company is separated from Symantec, Meddings says the current multi-tiered channel program will continue where, based on their skill base, partners can move up through the levels in order to obtain different status and rebates.
Although it's easy to assume the upcoming changes to the company might be a cause for concern for existing partners, Meddings says this isn't the case.
"Most of our customers and channel partners are really excited about the separation. They love the brand and product portfolio before, after and now during the transition. All our partners are completely on board with the strategy".
Related stories
Top stories