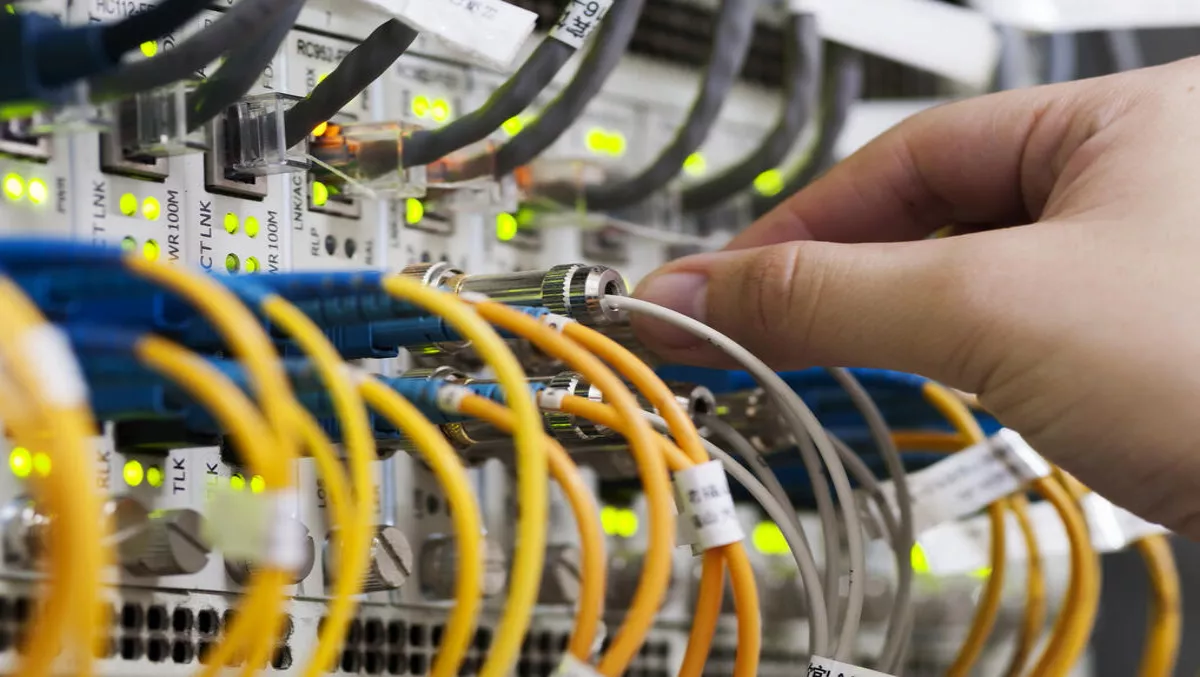 Slight growth for global Ethernet switch and router market
FYI, this story is more than a year old
The Asia Pacific region is proving successful for Ethernet switch vendors, with the region experience solid 13.2% growth for 1Q16 year over year, according to new figures from IDC.
According to the analyst firm, the global Ethernet switch market recorded $5.48 billion in revenue in the first quarter of 2016 (1Q16), an increase of 1.4% year over year.
Meanwhile, the worldwide total enterprise and service provider router market finished at $3.47 billion in revenue in 1Q16, growing 3.3% on a year-over-year basis.
IDC reports the market performed best is Asia Pacific (excluding Japan), followed by North America which also experienced growth in 1Q16, increasing 3.6%.
No other region saw a year-over-year increase in 1Q16, IDC states.
"The first quarter saw its typical sequential downturn, with year-over-year growth just above flat levels," says Rohit Mehra, vice president, Network Infrastructure.
"Macroeconomic uncertainty hampered the EMEA region, while North America and APeJ continued with infrastructure refresh cycles, preparing networks for digital transformation," Mehra explains.
"In addition, price erosion played a role globally, especially in the 10/40GbE segments, as the industry prepares for 25/50/100 GbE shipments to commence in volume," he says.
According to IDC's research, 10Gb Ethernet switch (Layer 2/3) revenue was just above flat year over year, coming in at just under $2 billion, growing 1.2% year over year while 10Gb Ethernet switch port shipments grew a robust 29.8% year over year with more than 8.3 million ports shipped in 1Q16 as average selling prices (ASPs) continued to fall.
40Gb Ethernet revenue finished at $679.6 million in 1Q16, growing 32.9% year over year, while shipments reached a record 1.8 million ports, for an increase of 112.0% year over year. 10Gb and 40Gb Ethernet are expected to be the primary drivers of the overall Ethernet switch market in 2016. 1Gb Ethernet switch revenue decreased 5.1% year over year, despite a 9.7% increase in port shipments in the same period.
IDC reports the global enterprise and service provider router market grew 3.3% on a year-over-year basis in 1Q16 with a 4.9% increase in the Service Provider segment and a 1.6% decrease in Enterprise routing.
According to the analysts, this will be a market to watch closely over the coming quarters as software-defined architectures start to take hold across the WAN, enabling enterprise network managers and service providers alike to benefit from these emerging capabilities.
IDC says the combined enterprise and service provider router market saw a varied regional performance in 1Q16.
APeJ was the best performing region on a year-over-year basis in 1Q16, increasing 30.6%.
Vendor Highlights
Cisco finished the quarter with a 4.0% decline year over year in the Ethernet switching market and market share of 59.0%, down from its 59.2% share in 4Q15. In the hotly contested 10GbE segment, Cisco held 55.7% of the market in 1Q16, down from 56.1% in the previous quarter. Cisco also saw its combined service provider and enterprise router revenue decrease 2.4%, while its market share came in at 48.8% in 1Q16.
On the heels of a very strong quarter, Hewlett Packard Enterprise's (HPE) Ethernet switch revenue rose 18.1% year over year in 1Q16. HPE's market share stands at 9.7% in 1Q16, up from its 9.2% share in 4Q15.
Huawei continued to perform well in both the Ethernet switch and the router markets. Huawei's Ethernet switch revenue grew 33.2% year over year in 1Q16, while its enterprise and SP router revenue increased 34.1% over the same period. Huawei commanded 16.3% of the total router market.
Juniper had a down quarter in Ethernet switching with a year-over-year decrease of 7.3% in 1Q16. Juniper saw a 2.7% increase year over year in combined service provider and enterprise router revenues, with market share of 14.5%.
"Vendors will need to continue to monitor shifting market dynamics as enterprises and service providers make plans to accommodate digital transformation," explains Petr Jirovsky, research manager, Worldwide Networking Trackers.
"The emergence of speeds such as 2.5Gb, 5Gb, 25Gb, and 50Gb Ethernet, along with 100Gb Ethernet to tackle emerging customer needs for cloud buildouts and digitization will lead to more transitions in the quarters to come," he says.