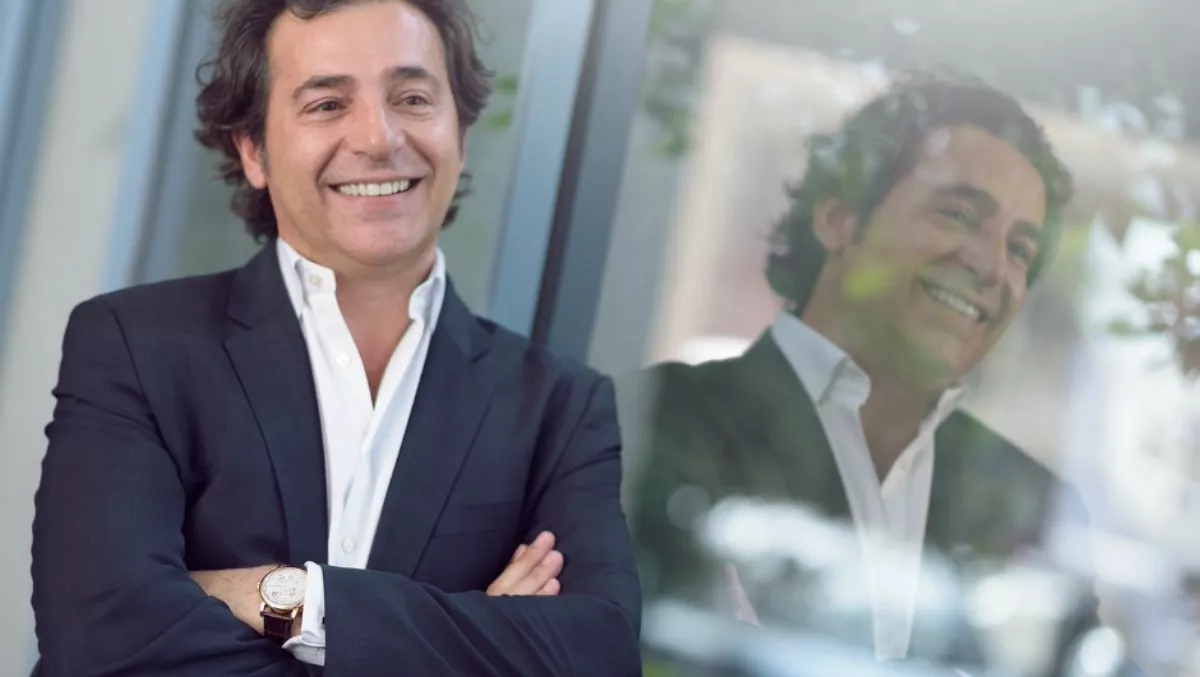 From sensor to sunset: Automation, IoT high priority for Arrow ANZ
FYI, this story is more than a year old
Consumption pricing overlays, the launch of a value recovery service, further automation of systems for resellers and an aggressive expansion of its vendor portfolio are on the cards for Arrow ECS ANZ as the distributor seeks to offer a sensor to sunset experience.
Nearly a year on from Arrow's purchase of Distribution Central in March 2016, Nick Verykios, Arrow ECS ANZ managing director, says he has eight key priorities for the distributor this year.
Looking beyond ANZ
"The first one – and these are in no particular order, is I'm going to look beyond Australia and New Zealand for the quality and the calibre of staff," he says.
Verykios says that's not an indication of a lack of talent in Australia and New Zealand, but instead of a wariness by many in the distribution sector to move jobs in a time of big change for the market.
"We're seeing a fear of movement. We've got Ingram being bought by a Chinese company, Avnet selling its distribution assets to TechData, ourselves being acquired, and these rumours about Westcon being up for sale.
"That's created, for the first time that I've seen, an environment where people are staying put at the moment, not knowing what is going on in distribution. It's almost a case of better the devil you know.
However, Verykios admits that part of the issue also lies in what Arrow is looking for.
"I'm part of the problem because I'm not recruiting traditional distribution.
"I'm recruiting for internet of things and where that is going. I'm interested in recruiting on our strategy which is being able to provide a custom experience from sensor to sunset - from the sensors that go into the products we then distribute, right down to retiring those assets when they're no longer needed.
"If you think about that as a statement, that's actually a strategy of what I'll be doing this year," he says.
"So the alliance partnerships we'll have with the componentry, the distribution arrangements that we're going to be having with our distribution partners and their ecosystem partners, the arrangements we're creating with crowd funders and ecosystem partners that are supply chain oriented and also consumption based thinking, it starts to talk to a different set of skills.
Automation and investment
Verykios says his second priority is continued investment in systems integration and systems automation.
The company has invested heavily in systems such as DC Control configuration engines, DC Ibam (Install base analytics and management) which allows partners to mine their customer base for upgrade and feature attach opportunities,.
The distributor is also seeking to put more of assets onto the cloud to deliver additional automation for resellers.
"I jokingly tell people I want to create the Uber of distribution but it doesn't have to end at distribution, it will be from sensor to sunset and everything automated there and our ability to manage an ecosystem, which is what distribution is going to be, if it already isn't.
"That's the requirement, that's the expectation that's the need of every single stakeholder and we're meeting it but we're going to amplify our efforts there.
And yes, all that will mean Arrow will be continuing to hire developers to fast track the system development.
Cloud
That 'next level of sophistication' will also flow through to the distributor's CloudSelect platform, where Arrow is focused on being a white label marketplace for resellers who can then design their own portfolio.
"We manage it, we do the multi-vendor orchestration into a single solution," Verykios says.
"Resellers don't want to come to us to buy a product, they want to buy a solution made up of four or five different products. They want to add their services on to it but they want to present it as their cloud offering.
"We're making that possible with our next generation of that platform.
Maximising the newbies
2016 saw several big signings for Arrow, including HPE and Oracle.
"Our foray into HPE is getting a hell of a lot of traction and I'm putting a hell of a lot of bet behind that, particularly given that HP have acquired two of our other major vendors in Aruba and Simplivity. It just becomes even more and even more and even more important to us, particularly as they present themselves as a data center at the edge company. Hyperconverged infrastructure is important but composable infrastructure is where it is at relative to the vision we're holding.
"So HPE becomes incredibly important as does Microsoft in the CSP space and Oracle.
Verykios says the distributor is now starting to 'get its hands around the Oracle launch', adding resources and driving strategy 'to make sure the Oracle resellers are getting what they get from us with our other vendors.
Consumption pricing – and no, it's not cloud
Verykios says consumption pricing is also a key priority for Arrow this year – but it's nothing to do with cloud.
"It's separate to cloud. It's being able to put together product offerings from vendors like Pure, HPE, NetApp, Palo Alto Networks, Sophos, Check Point, Riverbed, those kinds of vendors in particular.
"I mention those vendors because we've got products in play, finance products that allow for true consumption usage because they have consumption pricing overlays on them and we've worked that out with Arrow Capital and we'll be launching a series of these over the next two quarters.
Those consumption overlays will begin launching next month, Verykios says.
While DC Finance has existed for some time, it was traditionally operating leases or hire purchases.
"That was locking people to a three and sometimes four year finance package," Verykios says. "That's not consumption.
"Consumption is being able to turn it on, turn it off, spin it up, spin it down, and that's new.
"I can do that with a lot of cloud based vendors because they bill me that way, so I can then bill customers that way, but with a lot of traditional infrastructure the pricing models aren't associated with that, you need to be working with service providers to be able to do that.
"We'll be providing that kind of pricing model to New Zealand and Australia service providers so they can take that to their customers," Verykio says.
Value recovery
In keeping with Verykios' 'sensor to sunset' mission, he also has a 'massive' service enhancement strategy underway for value recovery with Arrow Value Recovery expected to roll out in Australia and New Zealand – probably first in New Zealand – by the end of this quarter.
The offering will provide a value recovery service, repurchasing and re-purposing assets with resellers able to offer it as a service to customers.
"We're starting to really get close with all the different parts of Arrow in Asia Pacific and the value recovery one is very important as is the move with the Internet of things and leveraging all of the services necessary to execute on the above – a lot of education services a lot of enablement services, a lot of engineering services, we're amplifying all of that.
New vendors
Verykios says the coming year will also see Arrow ANZ 'aggressively' pursuing several new vendors, particularly in cybersecurity and the network edge.
He's particularly interested in the new generation of cybersecurity vendors adding additional layers of security on top of existing network, endpoint and cloud security.
"I think what we're going to get is a new layer of vendors on top of that who will address even higher levels of security particularly in the areas of heuristics and artificial intelligence and that important stuff," he says.
"Also anything on the network edge, not just data center but anything that takes hyperconvergence to the edge and secures it and organises it and allows for, in particular the analytics associated to the data being collected at that edge.
The unknown one
And Verykios' last priority?
"The last one is left open to what I see in the next six to eight weeks in the market.
"The dynamics of the market are so that I can't ignore what I don't' know or what we don't know. What we don't know is how this is all going to settle after of the things I've talked about with the changes in the distribution landscape.
"I don't know what [the next opportunity] looks like yet, but when I do, I'm going to pounce on it.