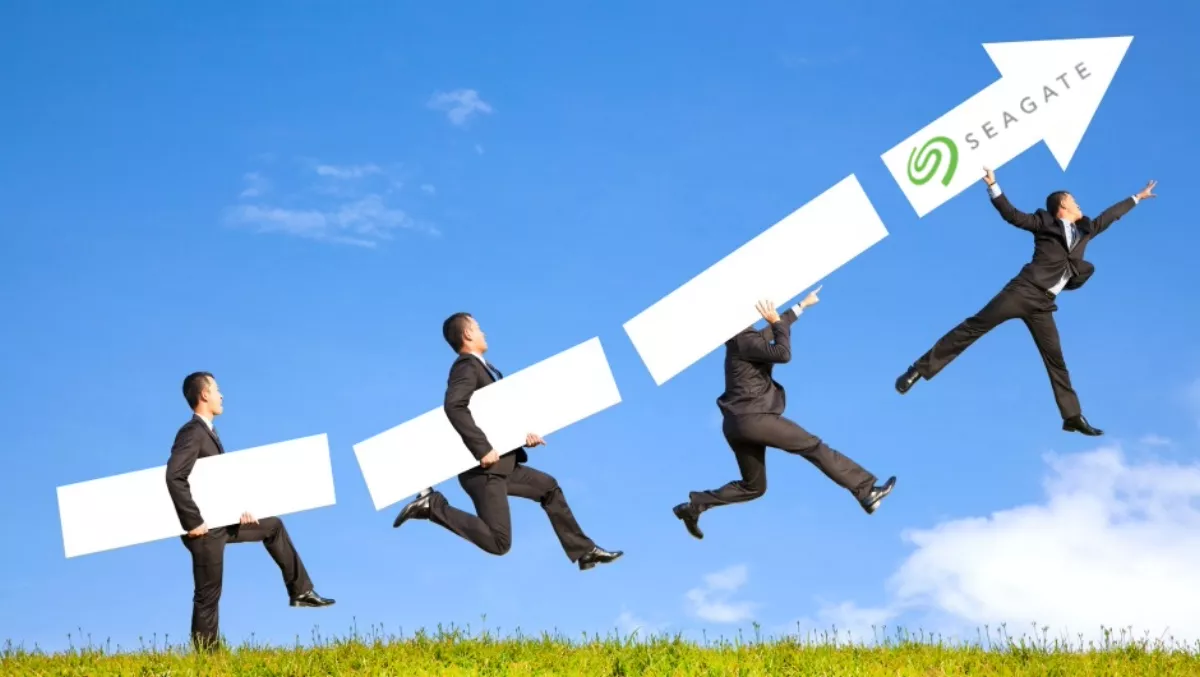 Seagate expects $2.6 billion HDD revenue, plans to cut jobs
FYI, this story is more than a year old
Seagate expects to report approximately $2.65 billion in revenue for it's fiscal fourth quarter and year-end 2016, driven by cloud and mobile demand for HDD shipments.
The company also expects a gross margin of 25% and non-GAAP gross margin of 25.8%, while HDD shipments are expected to reach 37 million - approximately 62 exabytes, an average HDD capacity of 1.7 terabytes and an average selling price per unit of $67. "The evolution of mobile and cloud data driven environments continues to define itself as requiring significant amounts of mass storage. HDD devices are where most data bits ultimately reside and our record HDD exabyte shipments in the June quarter, particularly due to enterprise demand, continue to support this thesis," says Steve Luczo, Chairman and Chief Executive Officer.
The record-breaking exabyte storage amount is a trend that Seagate believes will continue to grow, the the company will grow along with it.
"We believe the long-term trend of exabyte storage demand growth exceeding HDD areal density growth remains intact for the foreseeable future. Seagate will continue to evolve its product offering, technology investment and manufacturing footprint to best serve our customers with the world's most advanced and cost advantaged HDD products," Luczo continues.
Seagate has also announced its restructuring plan that will consolidate its Asia, EMEA and Americas operations. The company will cut 6500 jobs, 14% of its entire global workforce by the end of fiscal 2017.
The company predicts the pre-tax implications for the plan will total approximately $164 million in fiscal 2017, but will allow the company to reach its 27-32% targeted Non-Gaap product gross margin range by December 2016. Seagate will report its official fiscal fourth quarter and year-end 2016 financial results on August 2, 2016. The live investment community conference will be streamed on Seagate's Investor Relations Website.