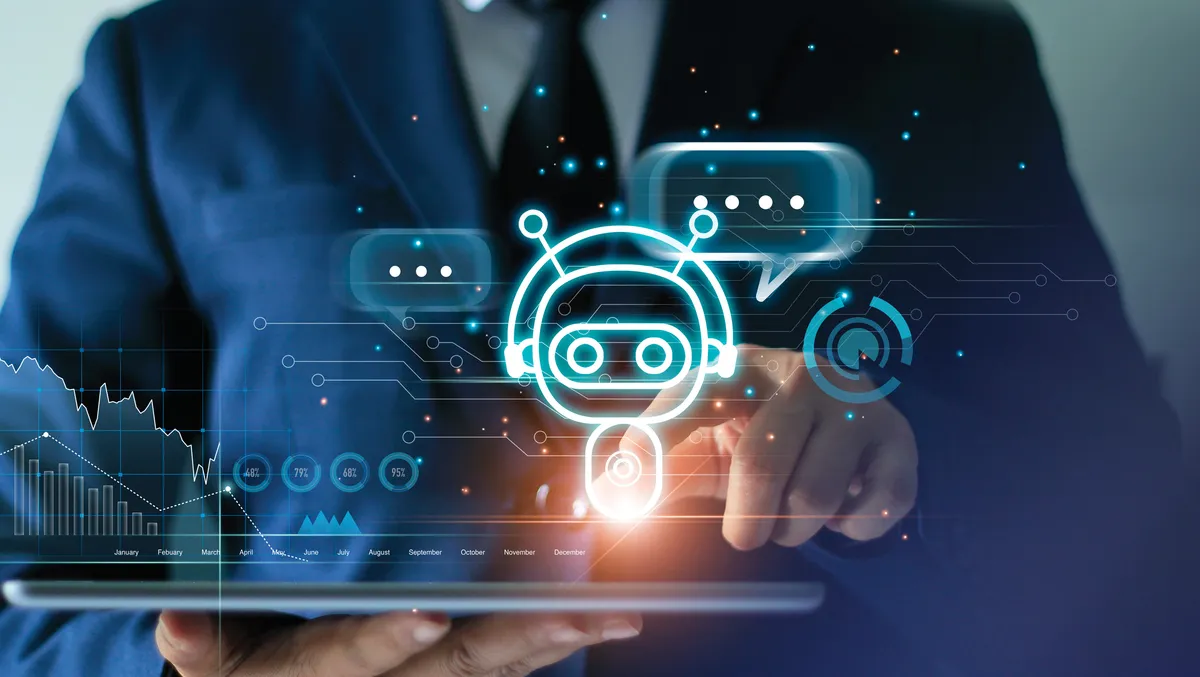 Salesforce launches next gen of its conversational AI assistant
Fri, 15th Sep 2023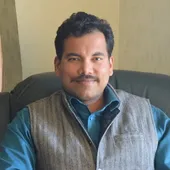 By Gaurav Sharma, Journalist
Salesforce has introduced the next generation of Einstein, its AI technology. Einstein now includes Einstein Copilot and Einstein Copilot Studio.
A new and trusted out-of-the-box conversational AI assistant built into the user experience of every Salesforce application, Einstein Copilot will drive productivity by assisting users within their flow of work, enabling them to ask questions in natural language and receive relevant and trustworthy answers that are grounded in secure proprietary company data from Salesforce Data Cloud.
In addition, Einstein Copilot proactively offers options for additional actions beyond the user's query – such as a recommended action plan after a sales call or creating a new service knowledge article.
Einstein Copilot Studio is an easy new way for companies to build an entirely new generation of AI-powered apps with custom prompts, skills, and AI models to close sales deals faster, streamline customer service, auto-create websites based on personalised browsing history, or turn natural language prompts into code, as well as hundreds of other business tasks.
Einstein Copilot Studio also provides configurability to make Einstein Copilot available for use across other consumer-facing channels like websites to power real-time chat, Slack, WhatsApp, or SMS.
Coming in pilot later this year, Einstein Copilot and Einstein Copilot Studio will operate within the Einstein Trust Layer, a secure AI architecture natively built into Salesforce that allows teams to generate higher-quality AI results by grounding responses with customer data while preserving their company's data privacy and security standards.
45% of executives are increasing AI investments, and early adopters are already reaping the benefits, freeing over 30% of employee time to drive revenue growth, cut costs, and deliver high-quality customer experiences and interactions. Salesforce's new advancements put AI to work for millions of CRM users and fundamentally reshape how people build and interact with business applications to achieve higher performance and job satisfaction.
"The reality is every company will undergo an AI transformation to increase productivity, drive efficiency, and deliver incredible customer and employee experiences," says Marc Benioff, Chair and CEO of Salesforce. "With Einstein Copilot and Data Cloud we're making it easy to create powerful AI assistants and infuse trusted AI into the flow of work across every job, business, and industry. In this new world, everyone can now be an Einstein."
Einstein Copilot will generate trusted and accurate recommendations and content to accomplish specific tasks like building digital storefronts, drafting custom code, creating data visualisations, or providing sales associates with recommended steps to close deals fast. It is securely grounded with customer data from Salesforce Data Cloud, including customer data, enterprise content, telemetry data, Slack conversations, and other structured and unstructured data to ensure that Einstein Copilot makes well-informed and accurate decisions.
Before Einstein Copilot, other generative AI copilot solutions had to be run as separate applications that were not integrated within the flow of work, and could not easily or securely use trusted company data to generate relevant or consistent results from large language models. Einstein Copilot will be natively integrated within the AI CRM and tap into data from any Salesforce application to generate more accurate AI-powered recommendations and content.
Einstein Copilot will complete any of the following tasks using natural language prompts.
It can research accounts, prep for meetings, and automatically update account information in Salesforce. Automatically summarise highlights, surface customer sentiment, and extract the next steps from video calls. Explore and search for specific details in customer calls rather than reading through transcripts. Auto-generate sales emails to fit tone and style and align to customer context. Automatically draft clauses and embed them directly within customer contracts.
It can automatically respond to customers with personalised, relevant answers grounded in trusted company knowledge across any preferred channel, including email, SMS, live chat, or social media. Empower service teams to resolve customer issues faster using generative answers, seamlessly integrated into their flow of work, and autonomously complete tasks like auto-summarising intricate support cases and field work orders.
It can automatically generate email copy for marketing campaigns. Create smarter campaign segmentation with Data Cloud. Create website landing pages based on personalised consumer browsing and buying preferences. Create contact forms that automatically populate each customer's unified profile in Salesforce. And automatically generate surveys following online actions to increase long-term engagement and purchasing.
It can provide step-by-step assistance to build high-converting digital storefronts. Automate complex tasks like managing multi-product catalogue data. Create product descriptions in multiple languages, personalised product promotions, and SEO metadata generation that drive conversions. Customise and design storefront components with natural language prompts.
It can turn natural language prompts into Apex code, suggest more effective and accurate code, and proactively scan for code vulnerabilities – all from within the developer environment.
It can quickly go from raw data to actionable insights in a conversational interface. Increase data analyst productivity with a natural language assistant for faster data exploration, build relevant visualisations based on best practices, automate repetitive tasks, and promote efficient data curation.
Einstein Copilot can also assist industry professionals, including financial advisors, healthcare administrators, automotive service providers, and college administrators.
Companies that want to customise Einstein Copilot will use the new Einstein Copilot Studio to build and tailor AI assistants with relevant prompts, skills, and AI models to accomplish specific sales, service, marketing, commerce, and IT tasks.
Companies will be able to use Einstein Copilot within Salesforce applications and across consumer-facing channels. This will enhance customer interactions by embedding AI assistants into websites to power real-time chat, or integrating with messaging platforms like Slack, WhatsApp, or SMS.
Einstein Copilot Studio will include a prompt, skills, and model builder.
Prompt builder will let users build, test, and deploy generative AI prompts that match their company's brand and communication style, all without requiring deep technical expertise. For example, a marketer could ask Prompt Builder to generate a personalised message and discount for a new product based on the customer's purchase history and location. Einstein Copilot will then auto-generate personalised messages that align with individual customer preferences, reference past purchases, and demographic information. Unlike other prompt engineering tools that require integration and specific skills, Prompt Builder will be a low-code experience that rapidly delivers grounded prompts across any CRM app or workflow, with the Einstein Trust Layer included.
Skills builder will enable companies to create custom AI-driven actions that complete specific tasks. For example, a company can create a "Competitor Analysis" skill for meeting preparation with skills builder. This skill will analyse current market data, and sales figures, and send API calls to external databases, resulting in a comprehensive competitor overview. As the meeting date approaches, the sales rep simply prompts the Einstein Copilot, swiftly picking the "Competitor Analysis" skill to provide crucial insights and talking points.
Companies require the flexibility to select their own AI models (BYOM) for their specific business needs. Model builder will let customers select one of Salesforce's proprietary LLMs, or seamlessly integrate preferred predictive and generative partner AI models, and train or fine-tune them on data in the data cloud without moving or copying data. This will equip Einstein Copilot with more accurate insights and content tailored to unique employee or customer dynamics. Model Builder will support "bring your own model" integrations with Amazon Bedrock, Amazon SageMaker, Anthropic, Cohere, Databricks, Google Cloud's Vertex AI, and OpenAI.
The Einstein Trust Layer is a secure AI architecture natively built into the Salesforce Platform. Designed for enterprise security standards, the Einstein Trust Layer allows teams to benefit from generative AI without compromising their customer data while at the same time letting companies use their trusted data to improve generative AI responses.
Built into every Einstein Copilot by default, the Trust Layer grounds and enriches generative prompts in trusted company data through an integration with Salesforce Data Cloud.
Companies can be confident that third-party LLM providers will never retain their data, and customer personal identifiable information (PII) masking delivers added data privacy.
A safety-detector LLM guards against toxicity and risks to brands, fine-tuned to "score" AI generations and provide confidence that responses are safe. Additionally, every AI interaction is captured in a secure, monitored audit trail, giving companies visibility and control of how their data is used.
"Our teams have spent the past five years transforming our digital architecture and this next chapter of our journey has a clear focus on generative AI to assist our employees in being efficient and cost-effective. We see a ton of value in implementing Salesforce's conversational AI assistants across our entire business to drive greater customer engagement, and help every employee make better decisions that drive our organisation forward," says Shohreh Abedi, EVP and chief operations technology officer at the Auto Club Group.
"Heathrow Airport uses digital technologies to create personalised experiences that increase customer engagement and revenue. We use Einstein - grounded on the unified, real-time data of 25 million passenger records from Data Cloud - to personalise interactions with our customers. This use of AI allows us to provide the right services to the right passengers at the right times, while also anticipating passenger needs before their next airport visit," adds Peter Burns, director of marketing and digital at Heathrow Airport.
"We see AI as significant as the cloud. KPMG's US team has led the way in leveraging Salesforce's suite of products and we see an opportunity for AI to improve the client experience for all KPMG clients globally. AI capabilities, including those provided by Einstein, can improve code quality and increase time-to-value which will unlock new opportunities and achieve growth," notes Atif Zaim, national managing principal, advisory at KPMG US.